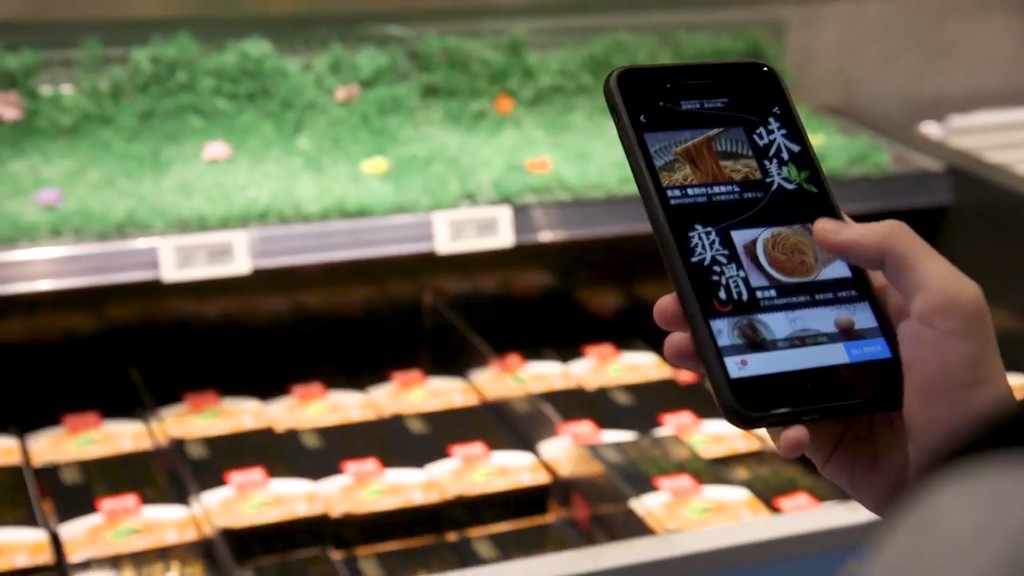 Alibaba's appetite for grocery stores shows no signs of letting up.
The Chinese e-commerce giant said it would pay $2.9 billion for a 36% stake in Sun Art Retail Group (SURRY), widely considered China's answer to Walmart (WMT).
Sun Art Retail runs nearly 450 hypermarkets across China under its Auchan and RT-Mart brands.
Related: Alibaba is investing $15 billion in global tech
The investment is being made via Alibaba (BABA)'s popular online shopping platform Taobao.
Alibaba has been bolstering its presence in traditional retail over the past couple of years. Its Hema groceries brand combines elements of online and offline shopping.
Market Sectors: See latest news & which stock market segments are performing best
The strategy is part of the company's efforts to capture a big slice of China's online food market, which is expected to be worth $180 billion by 2020, according to research firm IGD. China's overall grocery market is currently worth more than $1.2 trillion, second only to the United States, IGD said.
Earlier this year, Alibaba spent $2.6 billion to snap up Intime Retail, which operates 29 department stores and 17 shopping malls in China. The firm also owns a 20% stake in electronics retailer Suning Commerce Group, for which it paid $4.6 billion in 2015.
Related: $24 billion in 24 hours: World's biggest shopping day sets a new record
Alibaba's latest move comes a few months after American rival Amazon (AMZN) paid $13.7 billion to swallow grocery chain Whole Foods.
Shares in Sun Art Retail plunged as much as 13.6% in Hong Kong trading Monday morning following news of the Alibaba deal.
That's because the price Alibaba is paying works out at just 6.5 Hong Kong dollars ($0.83) per share, far lower than the stock's Friday closing price of 8.6 Hong Kong dollars.
-- Sherisse Pham contributed to this report