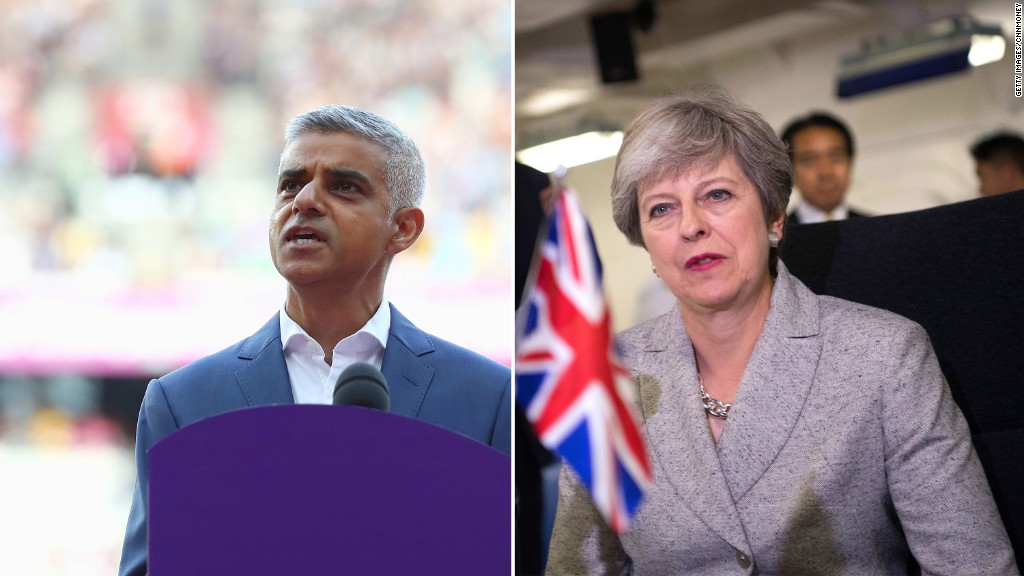 Britain's economy is running out of steam.
The Office of Budget Responsibility (OBR) slashed its economic growth forecast for 2017 to just 1.5% on Wednesday, down from an estimate of 2% in March.
The independent fiscal watchdog said the pain would extend until at least the end of the decade, with growth slowing to 1.4% next year and 1.3% in 2019 and 2020.
In a statement, the OBR said it expects growth to slow "as public spending cuts intensify and Brexit-related uncertainty continues to bear down on activity."
But the driving force behind the gloomy forecasts was an acknowledgment that the economy would not make productivity gains that the OBR has long predicted.
"[The] view that weak productivity is here to stay, and is not just a lingering hangover from the financial crisis, means a longer haul to eliminate the deficit and slower wage growth," said Ian Stewart, chief economist at Deloitte.
The sharp downgrades underscore the difficult economic conditions under which Britain will depart the European Union, where growth is forecast to hit 2.3% in 2017 and 2.1% in 2018.
Britain was until recently one of the strongest economies in the EU. But with growth forecast not to recover until 2021, the country will likely lag many other advanced economies, including the United States, for years.
Related: The CNNMoney Brexit jobs tracker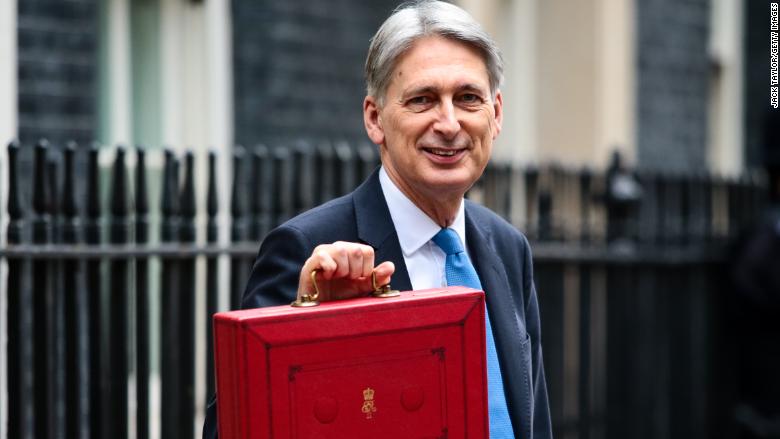 U.K. Treasury chief Philip Hammond unveiled the forecasts during his budget speech, a major event on the country's political calendar.
He won plaudits for new measures that could ease the pain from years of harsh spending cuts, while keeping a lid on spending.
"This is a budget that balances support for people on squeezed incomes with vital action to help grow the U.K. out of austerity," said Carolyn Fairbairn, director general of the Confederation of British Industry.
Still, the pound dropped against major currencies as Hammond delivered his speech. The weak growth outlook makes it even more vital that Britain is able to negotiate continued trade access to EU markets after Brexit.
The OBR said it had based its forecasts on the expectation that Britain will leave the EU in March 2019, but it had few other details to work with.
Related: Will retail apocalypse hit Britain next?
The pound has dropped 12% against the dollar since the Brexit vote in June 2016, forcing Brits to pay higher prices for imported goods.
Wages haven't kept pace with inflation, which now stands at 3%. Household debt has been growing by about 4% a year, and the Bank of England has squeezed consumers by hiking interest rates for the first time in a decade.
Business investment has slowed and consumer spending fell the most in four years in October, according to data from Visa.