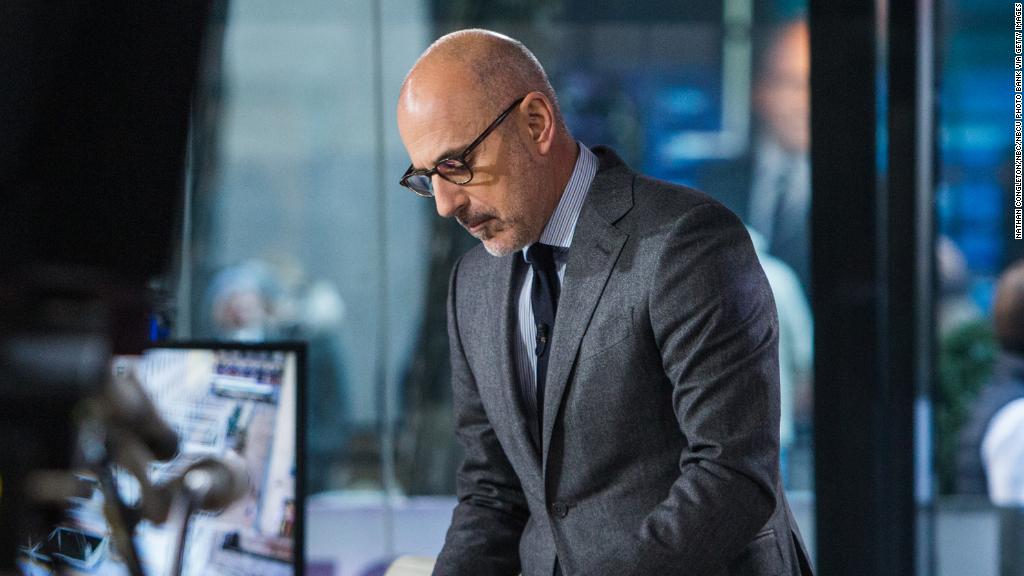 Two network news morning shows, two all-women lineups.
At the "Today" show, shaken by the sudden firing of Matt Lauer amid harassment allegations, Hoda Kotb will continue to fill this week, a source confirmed to CNNMoney on Sunday.
Lauer's co-host, Savannah Guthrie, was joined by Kotb when they had to break the news of Lauer's firing last Wednesday. Kotb stayed in the chair through the end of last week.
Across the dial, CBS has been having various correspondents and hosts fill in on "CBS This Morning," the program Charlie Rose co-hosted until he was fired late last month. Vladimir Duthiers filled in last week.
This week, one of the network's newest correspondents, Bianna Golodryga, will join co-hosts Norah O'Donnell and Gayle King.
A CBS News spokeswoman confirmed that Golodryga is scheduled to fill in all week. "Face the Nation" moderator John Dickerson will fill in the following week.
The scheduling moves mean that women will be front and center on two of the highest-rated morning shows in America.
Some cultural critics have proposed that the networks do away -- or at least rethink -- the traditional man and woman co-host format.
"In talking to a lot of women anchors in the last few days, what they hope is that this will explode that myth," The Hollywood Reporter's Marisa Guthrie said on CNN's "Reliable Sources" on Sunday.
The idea has gained attention partly due to the nationwide reckoning about sexual misconduct by men in positions of power, including in television.
Many morning shows advertisers specifically seek to reach female viewers.
Related: Who will take over for Matt Lauer and Charlie Rose?
"Today" show fans remain shocked by the revelations about Lauer. On Friday, NBC News chair Andy Lack said NBCUniversal would conduct a review of what happened and would strengthen its internal processes so that staffers feel safe coming forward with allegations of misconduct.
"At the conclusion of the review we will share what we've learned, no matter how painful, and act on it," Lack said.
The review is expected to take several weeks.