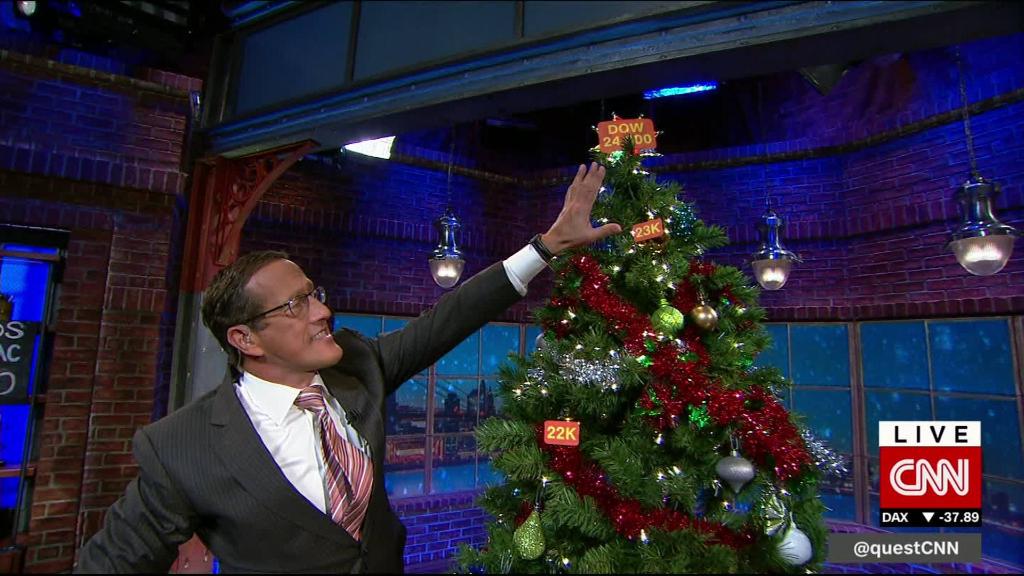 Wall Street's tax party proved to be short-lived on Monday.
The Dow stormed out of the gate, soaring 300 points in celebration of the Senate passing a bill that would massively cut corporate taxes. But the rally almost completely vanished by the closing bell, with the Dow ending up just 58 points. It did manage to close at another record high.
The Nasdaq lost more than 1% as previously hot tech stocks like Netflix (NFLX), Amazon (AMZN) and Nvidia (NVDA) cooled off. It looks like a continuation of last week when investors sold high-flying tech stocks to look for bargains in retail and elsewhere.
The back-and-forth day was almost the mirror image of what happened on Friday when concerns about the Russia scandal caused stocks to plunge before they eventually rebounded.
Related: The real reason Wall Street is euphoric over tax plan
Despite the turbulence, it's clear Wall Street loves the tax overhaul making its way through Congress. The Dow did manage to close at its 81st record high since last year's election. The U.S. Tax Reform Fun, (TAXR) an ETF that holds stocks that could benefit from the tax overhaul, jumped another 1%.
Both the House and Senate bills, which now have to be reconciled, call for slashing the corporate tax rate to 20% from 35%. They would also offer a tax break for companies to bring foreign profits sitting overseas back to the United States.
While Republican leaders promise the tax plan will unleash huge economic growth, spur hiring and lift wages, Wall Street and many economists are far less certain of such an outcome.
But investors can win, even if Main Street doesn't. Markets are betting companies will use their spare cash to help Wall Street by ramping up stock repurchases and bolstering their dividends. Both moves could keep the stock market soaring, even if jobs and wages don't take off as well. The Dow, up an incredible 6,000 points since President Trump's election, smashed through the 24,000 level last week.