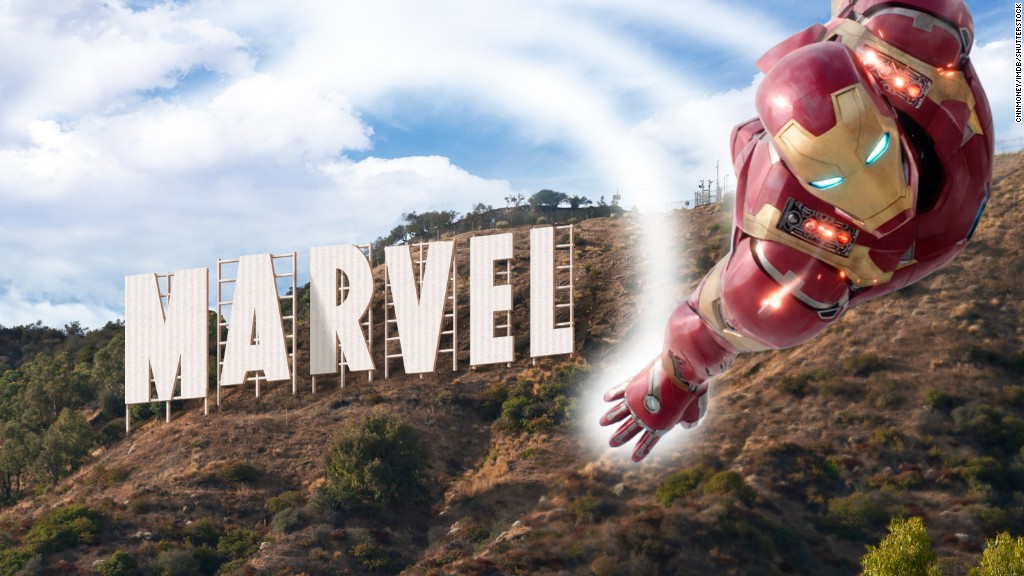 It's a takeover of cinematic proportions.
European movie theater operator Cineworld Group is buying American firm Regal Entertainment (RGC) for $3.6 billion.
The takeover will create the world's second-largest movie chain based on number of screens, with 9,500 in theaters across 10 countries.
The combined company will present a challenge to industry leader AMC (AMC), which is owned by China's Dalian Wanda Group. AMC and its Odeon subsidiary have over 11,000 screens in Europe and the U.S.
Related: How to make money broadcasting from your phone
Cineworld is smaller than its Tennessee-based takeover target, with a much lower market value and significantly fewer screens. It will pay $23 per share for Regal.
Shares in Regal surged in recent weeks on expectations of a takeover. The stock, which closed at $20.73 on Monday, was set to rise further when trading starts in New York.
Market Sectors: See latest news & which stock market segments are performing best
"Regal is a great business and provides Cineworld with the optimal platform on which we can continue our growth strategy," said Cineworld CEO Mooky Greidinger.
Greidinger's family has been in the movie theater business for decades. He joined Cineworld when it bought his family theater chain in 2014.
Berenberg Bank analyst Owen Shirley said the fact that management have "skin in the game," and experience with past takeovers, should help make for a smooth transition.
Related: Super Mario Bros. coming to the big screen
The cinema industry is consolidating as theaters try to lure people out of their homes and away from streaming services offered by the likes of Netflix (NFLX) and Amazon (AMZN).
Shares in U.S. firms Regal, AMC, Cinemark (CNK) and big screen operator IMAX (IMAX) have all fallen this year because of poor box office sales.
Theater chains have responded by introducing perks like "plush power-recliner seats," loyalty programs and improved food and drink options. They've also expanded premium viewing options, including more IMAX and 3D offerings.
The experimentation includes pricing.
Cinemark on Tuesday unveiled Movie Club, a monthly plan that lets people buy a movie ticket a month for a discounted price of $8.99. It also allows members to roll over unused tickets every month. Regal Cinemas recently said it will experiment with charging more for tickets during peak times and less at times when attendance is lighter.