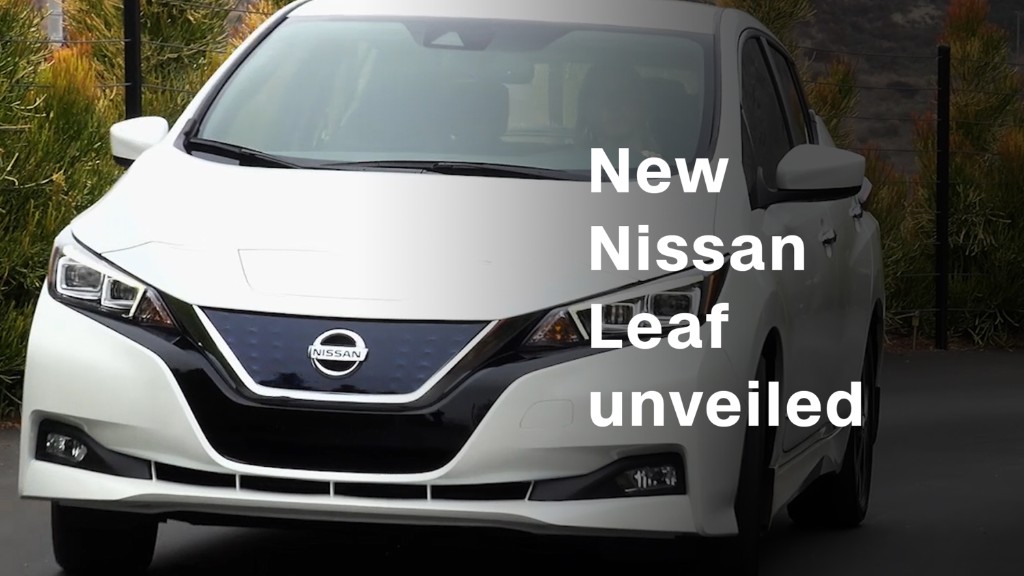 Nissan is bringing self-driving cabs to the streets of Japan.
The company announced Tuesday that it plans to test autonomous taxis in March near its headquarters in Yokohama.
Nissan (NSANF) will use two of its Leaf electric vehicles for the taxi tests, which are the first by a major Japanese carmaker.
Once a pioneer in electronics and auto industries, Japan Inc. is seen as lagging U.S. companies in the development of driver-less technology.
Nissan's vehicles will be equipped with software, cameras and sensors that will allow them to navigate pre-set routes.
A backup driver will sit in the passenger seat to keep an eye on things during the tests. Nissan is asking members of the public to volunteer as riders for the trial.
Related: The case for rushing self-driving cars onto streets
The test is part of new platform that Nissan calls "Easy Ride." The system is designed to allow customers to book autonomous cabs and pay for the ride via an app.
Nissan has big ambitions for self-driving and electric cars.
Chairman Carlos Ghosn said earlier this year that the company wants to be have robo-taxi services up-and-running by 2022. He also wants to increase production of electric vehicles.
Major U.S. automakers have also been experimenting with robo-taxis.
Related: How free self-driving cars could change everything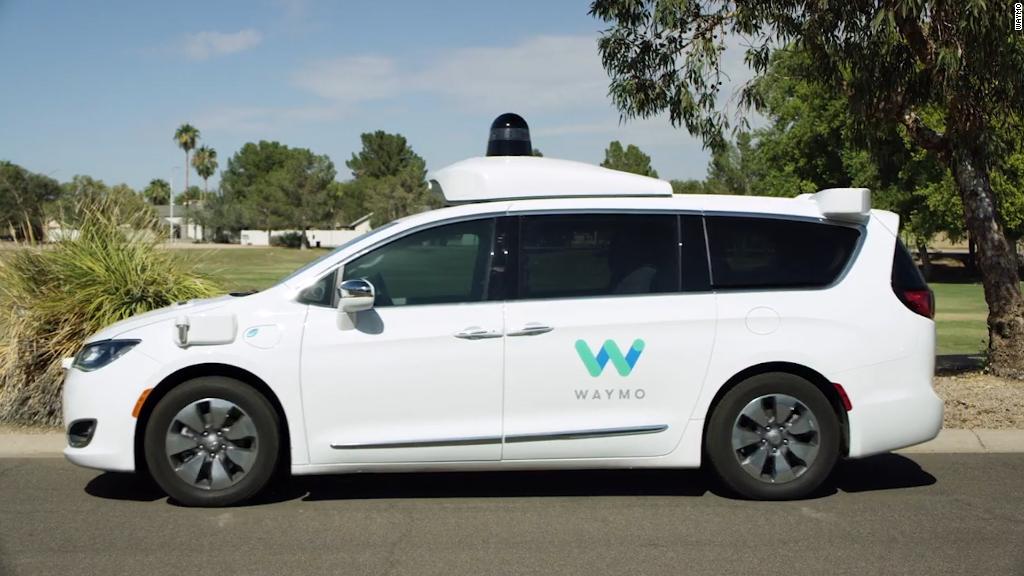 General Motors said last week that it aims to be running commercial self-driving taxi services as early as 2019, which would make it the first traditional automaker to do so.
Google's (GOOGL) self-driving division Waymo said in November that it planned to begin trialling self-driving taxis without safety drivers in Phoenix, Arizona, in the coming months.
Ride-hailing companies like Uber and China's Didi Chuxing are also pouring resources into autonomous vehicle technology.
The Nissan plan is part of its partnership with DeNA, a Japanese high-tech firm that helped Nintendo (NTDOF) bring its popular Super Mario video game series to smartphones.
DeNA earlier this year tested self-driving buses that transport elderly Japanese in rural areas, according to reports.