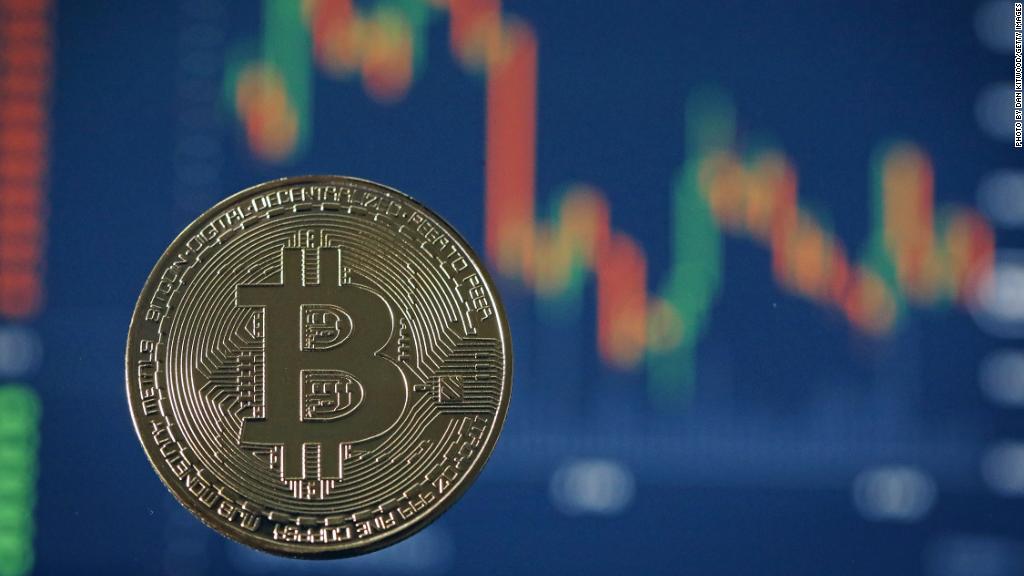 Bitcoin euphoria is prompting two top U.S. regulators to reiterate warnings about the potential risks of investing in digital currencies.
As investors rushed to amass Bitcoins this week, Securities and Exchange Commission Chairman Jay Clayton and Commodity Futures Trading Commission chairman Christopher Giancarlo reissued similar cautionary messages to Main Street investors and those who advise them: Buyer beware.
"If a promoter guarantees returns, if an opportunity sounds too good to be true, or if you are pressured to act quickly, please exercise extreme caution and be aware of the risk that your investment may be lost," said Clayton in a statement after U.S. markets closed on Monday.
Related: Bitcoin vs history's biggest bubbles: They never end well
Clayton spelled out his concerns over cryptocurrencies and so-called initial coin offerings. Startups sometimes raise money by selling virtual currency in exchange for a stake in the company. They are also sometimes redeemed for future services.
But to avoid getting duped he reminded investors that not a single initial coin offering had been registered with the SEC. Nor had the agency approved any listing and trading of any exchanged-trade products holding digital currencies or other assets related to cryptocurrencies.
"If any person today tells you otherwise, be especially wary," said Clayton.
The CFTC's Giancarlo quickly endorsed Clayton's statement Monday evening, while also issuing his own advice to investors.
"Virtual currencies are unlike any commodity that the CFTC has dealt with in the past, and I know they pose challenges for the SEC," Giancarlo said. "Investors should be aware of the potentially high level of volatility and risk in these markets."
The alerts came less than a day after the first Bitcoin futures began trading on an exchange run by Cboe Global Markets Inc. Its larger rival CME Group Inc. will introduce its own Bitcoin futures next week.
Related: Bitcoin: What's driving the frenzy?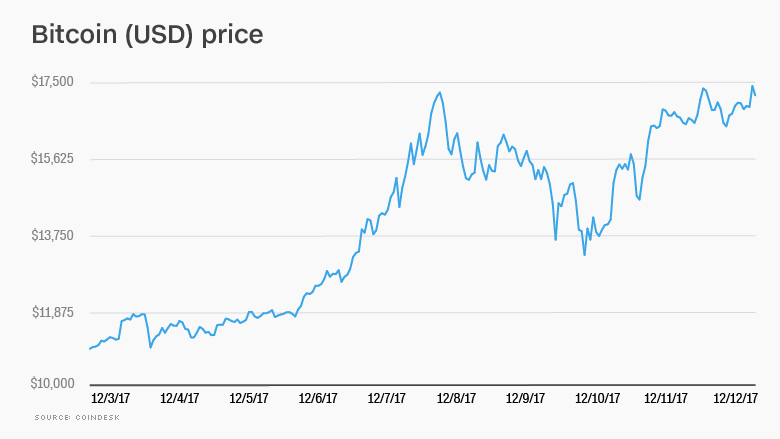 The price of Bitcoin soared to $17,478 in futures trading on the Cboe market on Tuesday. A year ago, one Bitcoin was worth less than $1,000.
Randal Quarles, the Federal Reserve's regulatory czar, stepped up his concerns last month over the virtual currency's price run-up.
"While these digital currencies may not pose major concerns at their current levels of use, more serious financial stability issues may result if they achieve wide scale usage," he said during a speech at a Federal Reserve Bank of Cleveland conference.
Earlier this month, the two exchanges cleared a regulatory hurdle with the CFTC after "extensive discussions," which included making significant changes to their proposals on how to reduce potential market manipulation.
Futures are a way for traders to bet on whether the price of a commodity, such as oil or gold, will rise or fall. Having a futures contract provides retail investors with an easier way to trade Bitcoin. It also allows Wall Street banks and trading firms to protect themselves against price swings in digital currency.
Despite the CFTC's approval of the deal, Giancarlo has repeatedly said it does not equal an endorsement of the product. He's also warned investors that the "underlying cash markets and exchanges for Bitcoin remain largely unregulated markets" which the agency has "limited statutory authority" over.
Related: I bought $250 in bitcoin: Here's what I learned
It's not the first time the agencies have raised red flags over cryptocurrencies. Each agency has issued investor alerts, bulletins and statements on initial coin offerings and digital currency investments.
And while the SEC doesn't regulate Bitcoin per se, it has flexed its muscles on initial coin offerings.
Several start ups have used the tokens to raise money. Earlier Monday, the agency shut down plans by a food review site, Munchee, that was trying to raise $15 million in a digital coin offering to improve its app.
While the SEC chairman didn't completely shut the door on investing in such innovative products, he urged Main Street investors to ask the right questions before taking the leap.
"Who is issuing and sponsoring the product, what are their backgrounds, and have they provided a full and complete description of the product? Do they have a clear written business plan that I understand? What specific rights come with my investment?" Clayton suggested as part of more than a dozen questions investors should ask before making any Bitcoin investment.