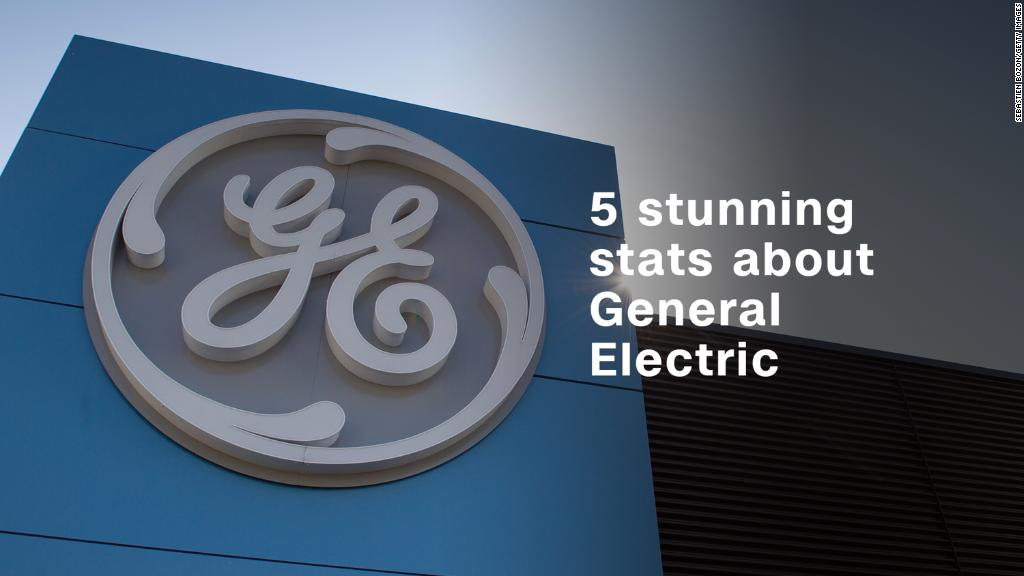 General Electric has tried to get to the bottom of why former CEO Jeff Immelt was escorted around the world by a spare jet.
GE (GE) recently conducted an internal review into who approved the extra plane, a person familiar with the matter told CNNMoney.
The findings were shared with board members at a meeting last week, the source said. GE declined to comment on the review or its findings. News of the probe was first reported by The Wall Street Journal.
GE's use of the spare jet has angered shareholders and analysts, especially because the conglomerate is grappling with a nightmare cash crunch caused in part by Immelt's bad decisions.
The maker of jet engines and light bulbs has been forced to slash its dividend for just the second time since the Great Depression. Last week, GE announced it would cut 12,000 jobs in its beleaguered power division.
A GE spokeswoman said the company stopped deploying a spare jet for Immelt in 2014 and that its use was limited to trips deemed critical for business and overseas flights with security risks. It's not clear when GE began using the spare jet. Immelt became CEO in 2001.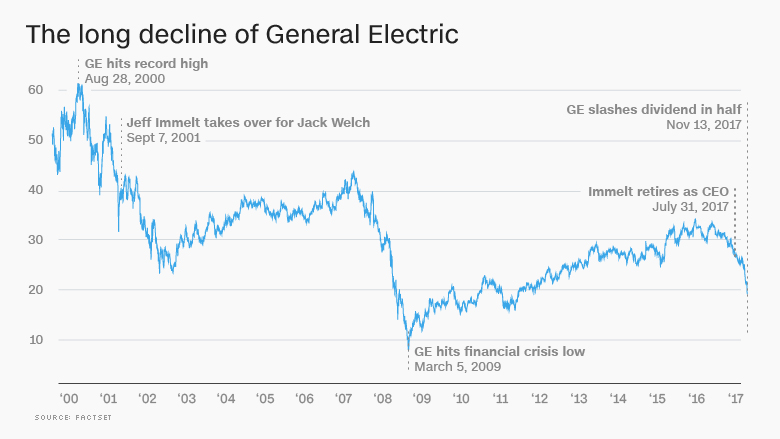 Related: How decades of bad decisions broke GE
Immelt recently wrote a letter to GE's lead director explaining that he wasn't aware of the spare plane. "This practice was brought to my attention and stopped three years ago," he wrote. A spokesman for Immelt confirmed the authenticity of the letter, which was posted online by The New York Times.
Immelt wrote that after he became CEO, he directed GE to sell Boeing 737 jets that were expensive to operate and replace them with more efficient aircraft. Those less expensive jets were the ones that Immelt traveled on around the world.
Speaking at an Axios event last month, Immelt acknowledged that using a spare jet was a "terrible" idea and something that "I wish we hadn't done."
Immelt stepped down earlier this year from GE, which was the worst-performing stock in the Dow during his 16-year reign. GE has lost 43% of its value this year alone.
John Inch, a Deutsche Bank analyst who follows the company, called the spare jet an "absolutely reckless destruction of shareholder value."
"It's just unnecessary on every level and speaks to the lack of judgment," Inch said in a recent interview.
GE's new CEO, John Flannery, has cut back on perks as part of his plan to slash $2 billion in costs. GE recently announced plans to shut down its corporate jet fleet and eliminate company cars for senior executives.