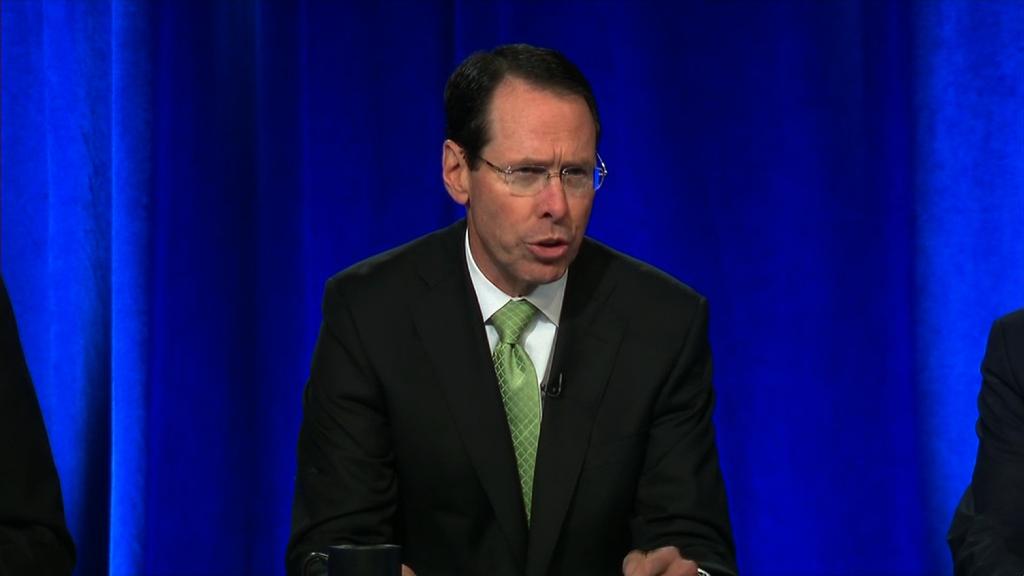 Carter Page, a former foreign policy adviser to then-candidate Donald Trump, filed a motion on Tuesday asking to be allowed to submit an amicus brief in support of the Justice Department's case against AT&T's purchase of Time Warner.
In the brief, which he submitted along with the motion, Page claimed that "other than the exception of then-candidate Donald J. Trump, Dr. Page was thus the main direct victim of U.S. Government interference in the 2016 election." He argued that he was unfairly reported on by an existing media conglomerate and, thus, qualified to offer a unique perspective.
Specifically, Page said that Yahoo News in 2016 published a "dangerous" and "reckless" article "filled with false allegations" pertaining to him about the investigation into Russian election meddling. Oath, the parent company of Yahoo News, is owned by Verizon. Page has sued Yahoo over the article and The Huffington Post over a subsequent article citing Yahoo's reporting, claiming it defamed him. Oath, which is also the parent company of The Huffington Post, has contested Page's lawsuit.
"The facts surrounding the recent abuses of last year provide essential context that illustrates the potential for further damage which the U.S. telecommunications-media oligopoly already represents," Page wrote in his brief.
Page was thrown into the spotlight in 2016 when questions arose about his role in the Trump campaign and relationship with Russia. Despite facing inquiries from investigators, Page -- who now runs the New York consulting firm Global Energy Capital -- has retained no lawyer (he told CNN he has chosen to represent himself because he's a "lifelong student" and this is the "most interesting thing he's ever worked on") and shown no concern about potential consequences. In fact, to the contrary, he has sat for marathon interviews with cable news hosts and regularly communicated with reporters.
The Justice Department filed suit last month to block AT&T's takeover of Time Warner, the parent company of CNN. In the suit challenging the $85 billion deal, the government argued that AT&T would "use its control of Time Warner's popular programming as a weapon to harm competition."
Page offered additional arguments in his brief. He contended that leaving the market to "a few large dominant mega corporate telecommunications-media conglomerates" would encourage "extreme levels of journalistic recklessness and impropriety."
Page also argued that such deals allow "powerful owners and managers" to "conspire with favored political actors to exclude contrarian perspectives" in the news media.
"Dr. Page's personal experience and the offenses committed against America's democracy by Verizon, its managers and their corporate subsidiaries in collusion with federal agencies in Washington as well as other subsidiaries of the telecommunications-media oligopoly last year offer a vivid illustration of these specific types of potential extreme loses and damages that must be effectively guarded against," the brief said.
Page told CNN on Tuesday that his opposition to the deal is "less about CNN, Time Warner, and AT&T and more about this oligopoly."
"It's not a slight against AT&T or Turner or CNN," he said. "It's more just looking structurally."
Page added that he has not heard from anyone in the Trump administration about his motion and briefing and told CNN he simply hopes to "offer some data points" for the court to consider in the case.
Late on Tuesday the Department of Justice filed a response to Page, telling the court that his submission "does not appear to be meaningfully relevant to the issues in this case.
Last month, Page testified for more than six hours before the House Intelligence Committee, which is investigating Russian meddling in the 2016 election.