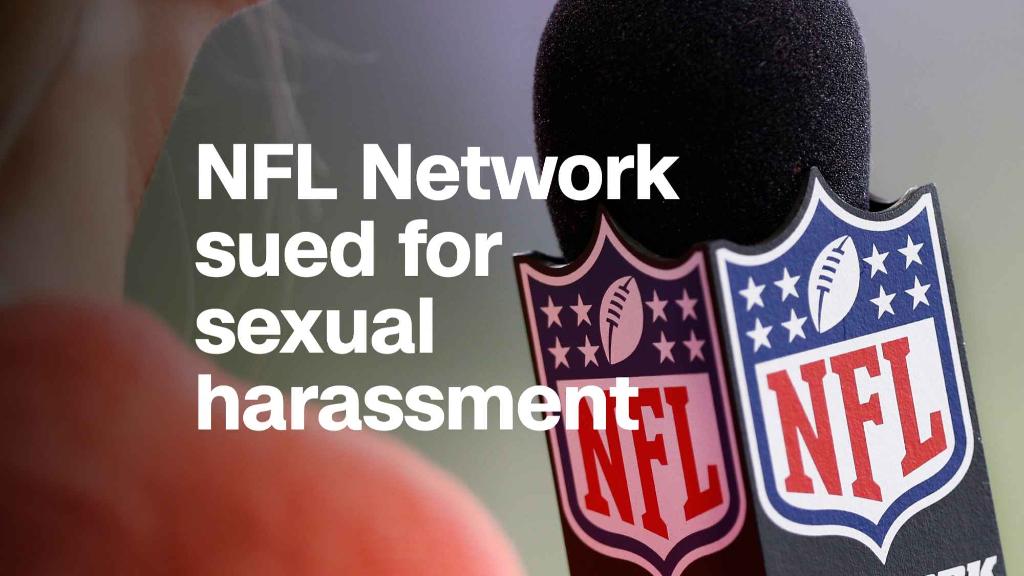 Accusations of sexual harassment have already rocked politics, entertainment and media. Now a raft of sports stars have been hit with similar allegations.
The NFL Network and ESPN have suspended five former football players, including Hall of Famer Marshall Faulk, due to allegations in a court filing Monday accusing them of repeated sexual harassment when they were at the NFL Network.
Other ex-players named in the suit include Ike Taylor and Heath Evans, who along with Faulk were suspended by the NFL Network, as well as Donovan McNabb and Eric Davis, who now work for ESPN.
The NFL Network says it is investigating the allegations and that its three current employees have been suspended with pay. ESPN says it is investigating these allegations, and that neither McNabb nor Davis will appear on air during the network's probe.
Also named in the suit is Hall of Famer Warren Sapp, who was fired by the NFL Network in 2015 after he was arrested in Phoenix for propositioning a prostitute after covering the Super Bowl.
The NFL Network is owned by the National Football League, which has been struggling with lower ratings and criticisms by President Trump and others of players who kneeled during the national anthem to protest.
Related: New Yorker fires star political reporter over alleged 'improper sexual conduct'
The suit was filed in California superior court in Los Angeles by Jami Cantor, a former wardrobe stylist at the NFL Network.
"My client is a courageous woman to come forward with these claims," said her attorney, Laura Horton. "I'm proud of her and I am committed to continuing the important national conversation on sexual harassment. Shining a spotlight on these claims is another step forward in achieving a respectful workplace for women."
Among the allegations in the suit are that:
Faulk fondled Cantor's breasts, invited her to his hotel room and pulled out his genitals in front of her and asked, "when are you going to get on this already?" He also is alleged to have pinned her to the wall and demanded oral sex while he pulled down his pants.
Ike Taylor allegedly sent Cantor inappropriate pictures of himself including a nude video of him masturbating in the shower.
Heath Evans allegedly sent Cantor nude pictures of himself on at least two separate occasions, told her "you're making me horny," and that he "needed to get in you deep and hard."
Sapp allegedly gave Cantor sex toys as a Christmas gift three years in a row, and showed her nude photos of women he said he had slept with. She said when the network required her to work in the men's bathroom preparing clothes, Sapp also allegedly came in and urinated in front of her.
Eric Davis is accused of sliding his hand between Cantor's legs, grabbing her, rubbing up against her and making lewd comments to her. She alleges when she once slapped his hand away he aggressively told her never to push his hand away again.
Donovan McNabb is accused of sending inappropriate text messages.
Related: Mario Batali steps away from business, TV show amid allegations of sexual misconduct
The suit also alleges when Cantor complained about the behavior to the network's talent coordinator she was told "It's part of the job when you look the way you do."
One non-athlete named in the suit was a former executive producer at the network, Eric Weinberger, who is now president of The Ringer, a sports and popular culture web site.
Weinberger is alleged to have also sent Cantor nude photos of himself and pressed his crotch against her shoulder, asking her to touch him He is also alleged to have touched her crotch, groped her breasts and to have reached down her pants to "check if she was wearing underwear."
Weinberger has been suspended.
"These are very serious and disturbing allegations that we were made aware of today. We are placing Eric on leave indefinitely until we have a better understanding of what transpired during his time at the NFL, and we will conduct our own internal investigation," the site said in a statement.
None of the men accused in the suit responded to requests for comment.
-- CNN's Keith Allen and Kevin Dotson contributed to this report.
Correction: An earlier version of this story incorrectly said that The Ringer is owned by Vox Media. It has a business relationship with Vox but is not owned by it.