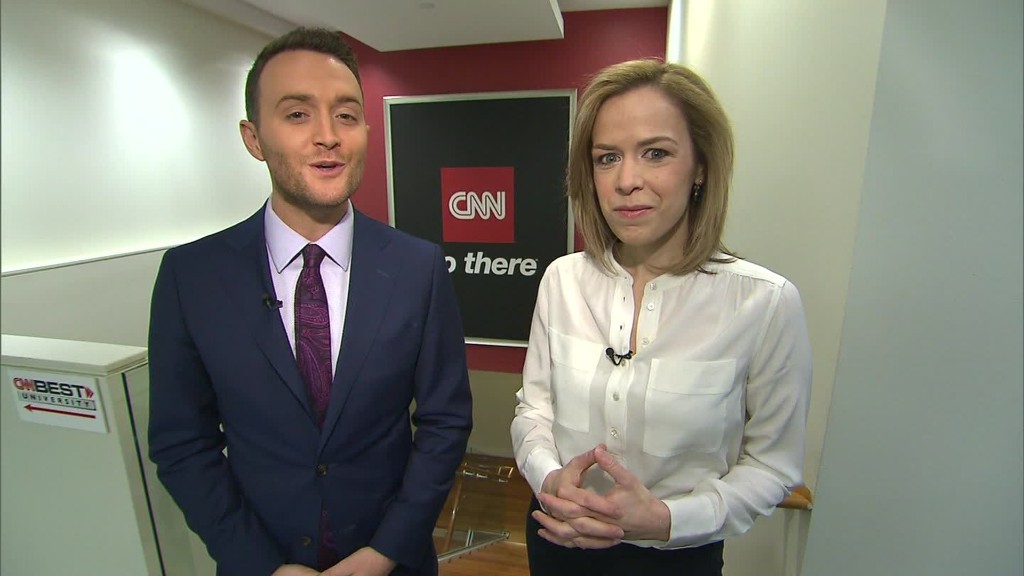 Don't get your hopes up for a big salary boost next year.
A report from consulting firm Korn Ferry predicts that workers around the world will get a real pay increase of just 1.5% on average in 2018. That's the smallest bump forecast in five years.
The real pay figures are calculated by subtracting inflation from expected salary increases.
American workers are in line for a 3% pay increase, but 2% inflation means they'll end up being only 1% better off.
Britain, Albania, Egypt and Nigeria have it much worse. Korn Ferry predicts workers in these countries will see their raises wiped out entirely by price hikes.
Workers in Asia are in better shape, with real wages expected to grow by 2.8%. Chinese employees will do particularly well with an increase of 4.2%.
Related: Why the world isn't getting a pay raise
Why am I not getting a 'real' raise?
Across the developed world, companies and economies are thriving, and the financial crisis a decade ago feels like a distant memory. But workers are not getting their share of the pie despite a tight job market.
Experts say the reasons behind the problem are many and varied. A decline in labour union membership has hurt workers and helped inflate the pay packages for managers, according to IMF research.
Memories of the financial crisis and worries about the future also make business owners reluctant to raise wages.
Then there's the underemployment problem. The rise of informal employment and the so-called gig economy means many people find themselves working part time, even though they would prefer a full time job. Age and the wrong skills often create barriers.
Pressure from investors may be forcing companies to focus on rewarding shareholders rather than employees.
Related: 5 things every gig worker should know
Data for the annual Korn Ferry report was drawn from a database that tracks pay for 20 million workers across more than 110 countries.
The global pay raise figure excluded data from Venezuela, Argentina and Ukraine, where unusually wild swings in inflation and pay levels are expected.
-- Patrick Gillespie and Ivana Kottasová contributed reporting.