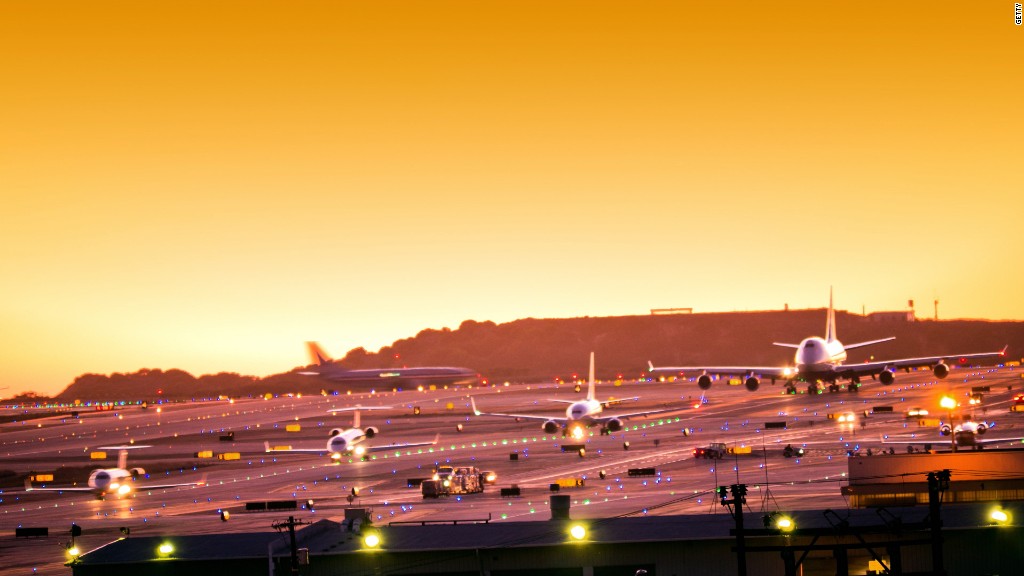 In what would be a blow to American aerospace giant Boeing, Delta Air Lines is set to order around 100 jetliners from European rival Airbus, according to two people familiar with the deal.
Atlanta-based Delta will announce a deal later Wednesday for the Airbus A321neo, the sources said. The agreement with plane maker Airbus will be accompanied by a planned purchase of Pratt & Whitney engines, they added.
Spokespeople for Delta (DAL)and Airbus declined to comment. Boeing (BA) said it had no comment. Delta's board of directors is expected to meet Wednesday to vote on the Airbus (EADSF) purchase, the sources said.
Delta had been talking to Boeing about buying around 100 of its 737 Max 10 airliners, a person familiar with the matter said.
The move comes a day after Canada announced plans to ditch a deal with Boeing for new F/A-18 Super Hornets in favor of used fighters from Australia.
Boeing and Delta are embroiled in an ongoing trade dispute over the airline's purchase of the smaller Canadian Bombardier C Series. Boeing has accused Bombardier of selling the C Series to Delta at unfairly low prices, and the U.S. Commerce Department has recommended a preliminary 300% tariff on the import of the jets. Bombardier and the Canadian government deny any unfair trade practices.
Airbus primarily manufacturers the single-aisle A321 jet for the world's airlines in Hamburg, but has opened an assembly line in Mobile, Alabama to build planes for U.S. airlines. Depending on when and how quickly Delta wants its A321neos, a portion would very likely be assembled in the U.S.
The agreement would also constitute a significant boost for United Technologies unit Pratt & Whitney, which has been battered by supply chain and reliability issues on its new engine that powers Delta's selection.