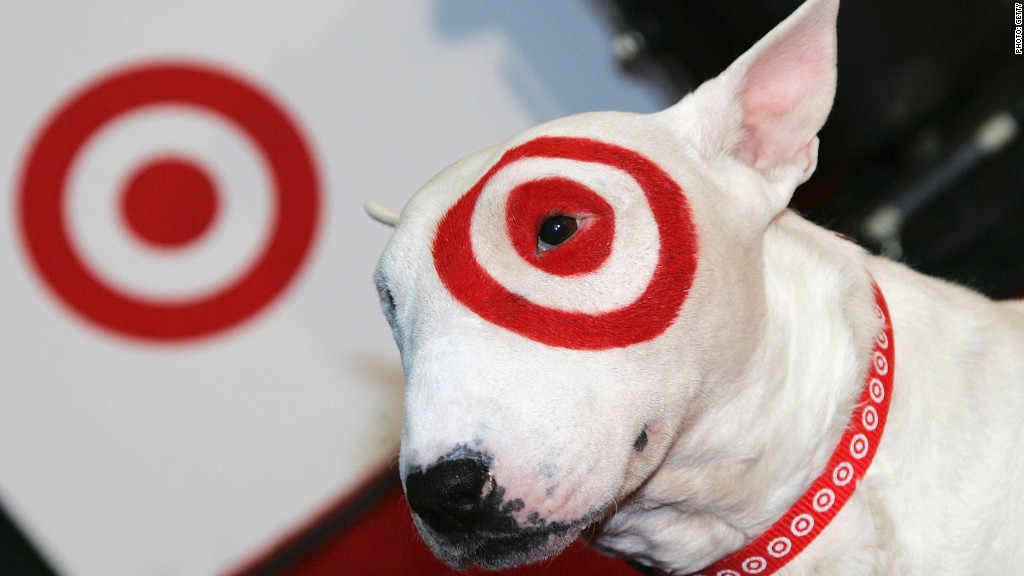 Target wants to offer same-day delivery service for online purchases.
The traditional brick-and-mortar retailer announced a $550 million purchase of Shipt, which it said will bring same-day delivery to about half of its stores by early 2018. By next year's holiday shopping season, Target (TGT) expects to offer same-day delivery from a majority of its stores and in all major markets.
Shipt uses a network of over 20,000 personal shoppers to fulfill orders from various retailers, delivering them within hours in more than 72 markets. Until now, the company has been focused on delivering online grocery purchases, competing with Instacart, which offers shopping services from a variety of grocery chains. Shipt will continue to serve the retailers it already works with, some of which compete with Target's grocery business.
Related: UPS warns that some deliveries are delayed
With Target, Shipt will expand into a broader range of products. At launch, Target says it will offer same-day delivery of groceries, essentials, home, electronics and other products. But by the end of 2019 Target expects to offer same-day delivery in all major product categories.
Target and other traditional store-based retailers have traditionally had one advantage over online retailers in that they can immediately meet a shopper's needs. But Amazon (AMZN), with an expanded network of fulfillment warehouses, is making a push into same-day delivery in major markets.
So this move Target's response.
"The fact that Target will have this service in place during 2018 will significantly improve its online competitive position," said Charlie O'Shea, chief retail analyst for Moody's. "This is yet another example of a brick-and-mortar retailer leveraging its physical assets to improve its online offerings."
Related: Walmart is killing Target and making Amazon sweat
Target said this is part of its strategy, announced earlier this year, to improve convenience for its customers.
"With Shipt's network of local shoppers and their current market penetration, we will move from days to hours, dramatically accelerating our ability to bring affordable same-day delivery to guests across the country," said John Mulligan, Target's chief operating officer.
Walmart (WMT) is also experimenting with a same-day delivery for online purchases.