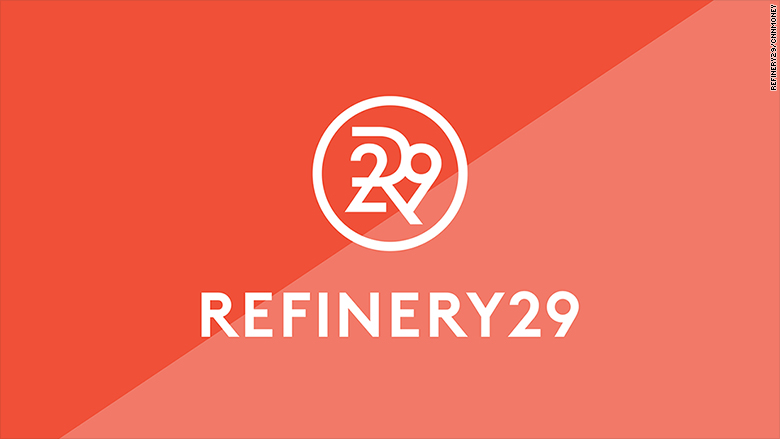 Staff cuts are coming to Refinery29, the news and media site focused on young women.
Thirty-four people are losing their jobs, according to a memo sent to staff Thursday. The cuts cover about 7% of the workforce.
Co-founders Philippe von Borries and Justin Stefano cited "the challenges and tough decisions that come with adapting to this turbulent moment in time."
"As a leadership team, we must ensure the enduring success and influence of Refinery29 in the years ahead," they wrote in the memo, which was provided to CNNMoney. "And, in this particular moment that means tightening our belt in order to invest in the future."
Related: BuzzFeed to cut staff as it reorganizes its business side
Refinery29 is the latest site to trim staff in a tough business environment for digital media outlets.
HuffPost and Vocativ, a tech news site, laid off dozens of people in June. And in August, the news site Mic cut 25 employees so it could shift resources to video.
BuzzFeed announced last month that it would lay off roughly 100 employees in the United States. The cuts hit sales and marketing, along with staffers in the British news and business teams.
The Refinery29 co-founders, von Borries and Stefano, said the company wants to focus on "growth engines," including long-form scripted and unscripted video. They also mentioned the company's live entertainment division and R29 Intelligence, a research and data engine.
"In the coming years, we will continue our evolution from a digital advertising company to a diversified media company that shows up in original video content, TV, films, social, books, products and live entertainment," the co-founders wrote.
The memo was first reported Thursday morning by Business Insider.
Refinery29 calls itself the "leading digital media company focused on women," and last year touted an audience of 27 million monthly visitors.
Turner led a $45 million round of funding for Refinery29 last year "to fuel development of original video content," the companies said at the time. (CNN is part of Turner, which is a division of Time Warner.)
Hadley Stecker, a spokeswoman for Refinery29, insisted to CNNMoney that the company has "a strong editorial-based leadership team in place," despite the void left after the departure of the outlet's editorial director late last year.
"As such, Refinery29 has no plans for a search to fill the role of editorial director," she said.