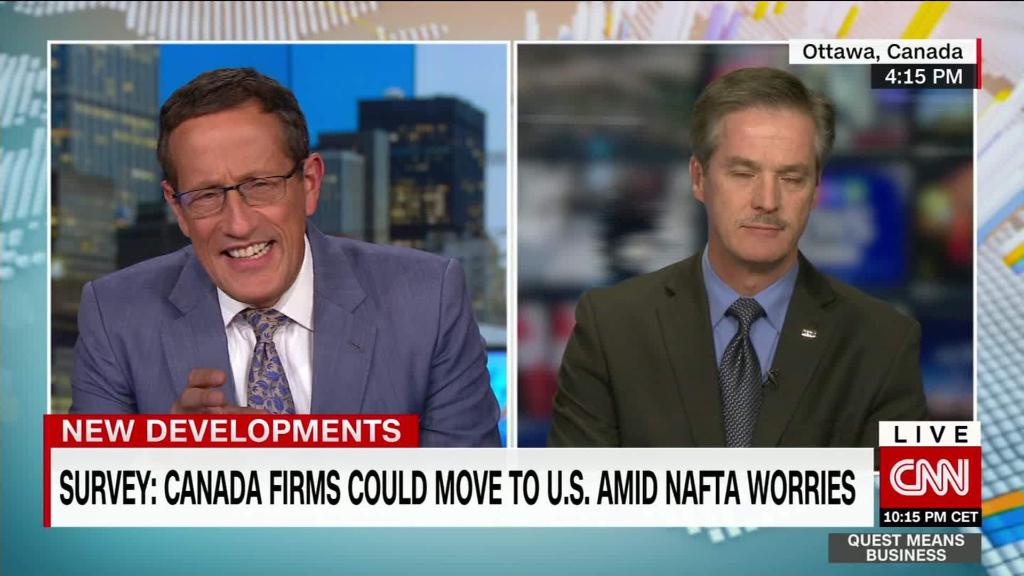 The Senate Banking Committee on Tuesday rejected Scott Garrett, President Trump's choice to lead the Export-Import Bank, an agency that provides financing for American exports.
It was the first time the Senate panel voted to block one of the White House's nominees. The panel voted 10 to 13 against Garrett, a former Republican House lawmaker who has pushed to break up up the agency in the past.
During his time in Congress, Garrett once called the agency "a bank that embodies the corruption of the free enterprise system."
Despite pledges by Garrett to keep the agency "fully functioning" should he be confirmed by the Senate, lawmakers -- including some Republicans -- remained unconvinced.
"Mr. Garrett was a leader of the effort to slam shut the doors of America's export financing bank, and he cannot hide his contempt for Ex-Im," said Senator Sherrod Brown, the top Democrat on the committee, at the hearing.
"He did not and could not answer the key question posed by several of us -- 'What has changed?' Why did he vote repeatedly in 2012 and 2015 to kill the Bank, but now wants to lead it?,'" Brown added.
Senators Tim Scott of South Carolina and Mike Rounds of South Dakota, two Republicans on the panel, joined Democrats to defeat Trump's pick.
"We are disappointed that the Senate Banking Committee missed this opportunity to get the Export Import Bank fully functioning again. We will continue to work with the Committee on a path forward," said Marc Short, director of legislative affairs for the White House, in a statement.
Related: Is Trump keeping his promises on manufacturing?
The agency supports U.S. exports by backing loans to foreign buyers and providing credit insurance. Those that support the agency argue it creates a level playing field, allowing U.S. companies to compete with foreign rivals that receive backing from their own governments.
Opponents of the agency argue the bank amounts to corporate welfare and should be killed.
While the move is a defeat for the White House, it is a win for large manufacturers that pressured lawmakers to oppose Garrett's nomination.
"If there was ever somebody who didn't belong at the helm of the Ex-Im bank, it was Scott Garrett," said Democratic minority leader Sen. Chuck Schumer in a statement after the vote.
Schumer called on the president to immediately withdraw Garrett's name for the job and appoint a leader that will support the work of the agency.