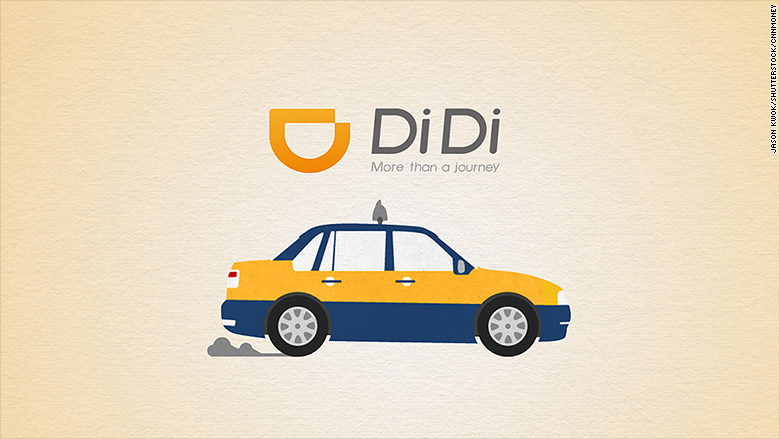 China's homegrown answer to Uber is about to become the world's most valuable startup.
Didi Chuxing, the ride hailing company that beat Uber at its own game, said Thursday that it had secured $4 billion in fresh funds.
The new injection of cash gives Didi a staggering valuation of $56 billion, according to a person familiar with the deal.
That puts it on track to surpass Uber, the world's most valuable startup.
Related: SoftBank deal would cut Uber valuation by at least 20%
Last month, Uber was said to be worth $54 billion. Tech giant SoftBank (SFTBF) is close to buying a 13.4% stake in Uber at a steep discount -- the investment would value Uber at about 20% less than the $68 billion that investors thought it was worth in its most recent funding round last year.
Didi's latest valuation includes its acquisition of Uber's China operations, which it bought last year following a fierce battle between the rivals that was losing both companies money.
The fresh funds will be used for artificial intelligence, global expansion and building charging networks for electric cars, Didi said in a statement.
Didi tapped existing investors SoftBank and Abu Dhabi state fund Mubadala Capital, the person familiar with the deal said.
The investment follows a pattern of enthusiasm for Chinese tech startups that are relatively unknown outside their home country -- despite warnings from some investors of a potential bubble.
Three of the five most valuable startups on the planet -- Didi, smartphone maker Xiaomi and Meituan-Dianping -- are now Chinese, according to data from CB Insights.