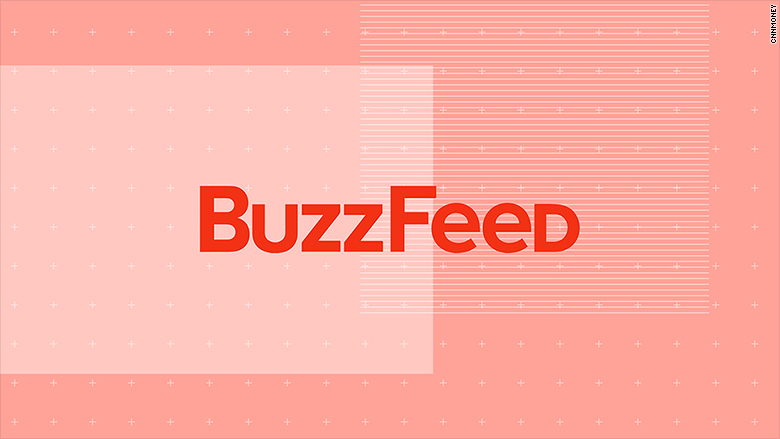 The legal team for a Russian technology executive who sued BuzzFeed in February said on Thursday that it has identified the person who provided the now-infamous Trump dossier to the website.
Val Gurvits, an attorney for Aleksej Gubarev, disclosed the revelation after a federal judge ruled that BuzzFeed is a news organization and that it thus qualifies under a law that shields journalists from revealing their sources.
"With respect to this ruling, what the Court really said here is that before BuzzFeed could be required to tell us its source, we had to try to get the information from other places. As it turns out, we WERE able to get the information we wanted from another source and were actually in the process of withdrawing our Motion when this decision [was] issued," Gurvits told CNN in an email.
"Also, it has been reported to us that BuzzFeed seems to be celebrating this ruling. I am not sure why BuzzFeed would be celebrating this ruling, when they know that we already obtained the information about how they got the Dossier from another source," Gurvits continued. "And while I cannot as of yet reveal this information, it is certainly NOT something I would celebrate if I was BuzzFeed."
Gurvits added: "So unless BuzzFeed is celebrating their poor and unprofessional journalistic practices, I am really at a loss why they think this ruling is good news."
In a statement, BuzzFeed News spokesman Matt Mittenthal, who before being told about what Gurvits had said had issued a statement celebrating the ruling, said that "the First Amendment gives plaintiffs every right to try to spin a loss as a win, but in this case it will not work."
"The issue before the court was about protecting sources and the judge ruled clearly in BuzzFeed's favor," Mittenthal said. "And we would note that the judge dismissed any questions about BuzzFeed's journalistic standing in his ruling."
Asked about Gurvits' having said that BuzzFeed knows that Gurvits and his team have determined the identity of BuzzFeed's source, and Gurvits' criticism, Mittenthal declined to comment further. He stressed, however, that BuzzFeed is still happy about the court's decision.
Gubarev sued BuzzFeed in the United States District Court in the Southern District of Florida in February after BuzzFeed published the full dossier, which included Gubarev's name. The website's editor-in-chief, Ben Smith, was also named as a defendant. After the suit was filed, BuzzFeed redacted Gubarev's name from the copy of the dossier on its website and issued an apology.
Related: Plaintiff in Russia dossier suit argues BuzzFeed isn't a real news organization
Attorneys for Gubarev had attempted to compel BuzzFeed to reveal its source for the dossier, arguing that the website did not qualify for protection from doing so under Florida's Shield Law. To make the argument that BuzzFeed was not eligible for shielding under the law, Gubarev's legal team contended that the website was not a "newspaper, news journal, news agency, press association, wire service, radio or TV station, network, or news magazine."
But in Thursday's ruling, a federal judge disagreed.
"There is nothing in the statute that limits the privilege to traditional print media," Judge John J. O'Sullivan wrote. "Because BuzzFeed writes stories and publishes news articles on its website, it qualifies as a 'news agency,' 'news journal' or 'news magazine.' Accordingly, BuzzFeed is covered under the Florida Shield Law. Defendant Smith is also covered by the Florida Shield Law through his employment at BuzzFeed."
In his ruling, O'Sullivan noted that Florida's Shield Law required the plaintiff to establish that the information desired "cannot be obtained from alternative sources."
In previous court filings, Gurvits' team had said they sought information from a handful of places, such as news outlets and Fusion GPS. Generally, news outlets fight subpoenas related to their sources, because in some jurisdictions, including Florida, journalistic notes are protected by shield laws. In this case, the New York Times and Wall Street Journal told Gubarev's team they wouldn't turn over information.
Gurvits' revelation that his team knows BuzzFeed's source puts a few other ongoing court actions in flux.
In a separate but related action in federal court in D.C., Gubarev and the companies are fighting to subpoena Fusion GPS, the company behind the dossier.
Gurvits told CNN that his clients would narrow the scope of their request from Fusion GPS now that they know the identity of BuzzFeed's source.
Gurvits' clients are also seeking an interview with Christopher Steele, the former British intelligence agent who wrote the memos that make up the dossier, through the U.K. court system. They plan to continue pursuing that interview, Gurvits said, because they would like to know the extent to which Steele worked to confirm the allegations in the dossier.
Gurvits said a next step in the Florida case will be to ask the judge to lift a protective order that bars the lawyers from making public certain kinds of information they may gather about the source. If the judge changes that order, Gurvits said, his team would then name BuzzFeed's source.