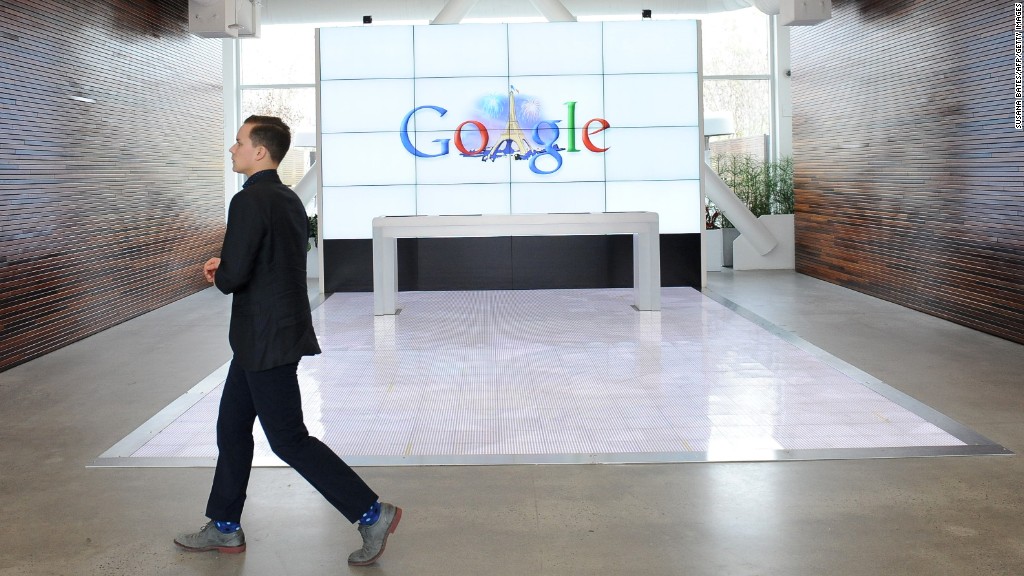 Eric Schmidt is stepping aside as executive chairman of Alphabet, the parent company of Google.
Schmidt, who has been with the company for 17 years, will remain on the board and continue to serve as a technical adviser.
"Since 2001, Eric has provided us with business and engineering expertise and a clear vision about the future of technology," Alphabet (GOOGL) CEO Larry Page said in a statement on Thursday.
"Larry, Sergey, Sundar and I all believe that the time is right in Alphabet's evolution for this transition," Schmidt said, referring to Page, Alphabet president Sergey Brin, and Google CEO Sundar Pichai. "In recent years, I've been spending a lot of my time on science and technology issues, and philanthropy, and I plan to expand that work."
"After ten years as CEO and seven as executive chairman, I can't wait to dive into the latest in science, technology, and philanthropy," Schmidt, 62, added in a tweet. "I look forward to working with Larry and Sergey on our future here at Alphabet."
To succeed Schmit, the board is expected to put a non-executive chairman in place.
The shakeup follows a strong quarter for Alphabet. In October, the company reported that its sales hit $27.8 billion for the third quarter, a gain of 24% from the same period a year earlier.
The sales growth, among its best in recent quarters, was driven in part by Google's continued traction serving ads on mobile devices and YouTube.
Schmidt was named chairman of Google in March 2001. He served as the company's CEO from August of that year through April 2011, when he became executive chairman of the board of directors at Google.
When Google restructured in August 2015, forming Alphabet, Schmidt became Alphabet's executive chairman.
Related: Alphabet's Eric Schmidt says H-1B visa cap is 'stupid'
Page and Brin, who founded Google, brought Schmidt on as CEO to help manage the growing company. Schmidt joked when he stepped down in 2011 that "day-to-day adult supervision no longer needed!"
Schmidt was politically active as CEO. He was a member of President Barack Obama's Council of Advisors on Science and Technology, and helped the government fix the health care website after a disastrous rollout.
Related: Former Google CEO says everyone forgot about criminals when building the internet
But Schmidt also oversaw the company when it stumbled over privacy policies. Google's effort in 2012 to set a single privacy policy for all Google accounts across its multiple services was controversial, with detractors saying Google was trying to make it easier to track its customers' behavior and sell that information to advertisers.
Google also paid a record $22.5 million fine to the FTC for getting around Apple's no-cookie policy on the Safari browser, and Google was caught purposefully snooping on people's Internet sessions while driving by with its Street View cars.
Forbes, which ranked Schmidt at No. 119 on its list of the world's billionaires, calculates that the outgoing chairman has net worth of $11.1 billion. Schmidt earns $1.25 million per year in salary, and hasn't take a bonus as of 2016. Last year he took home $2.4 million as part of a deferred compensation package.
-- CNNMoney's Logan Whiteside and Seth Fiegerman contributed reporting to this story.