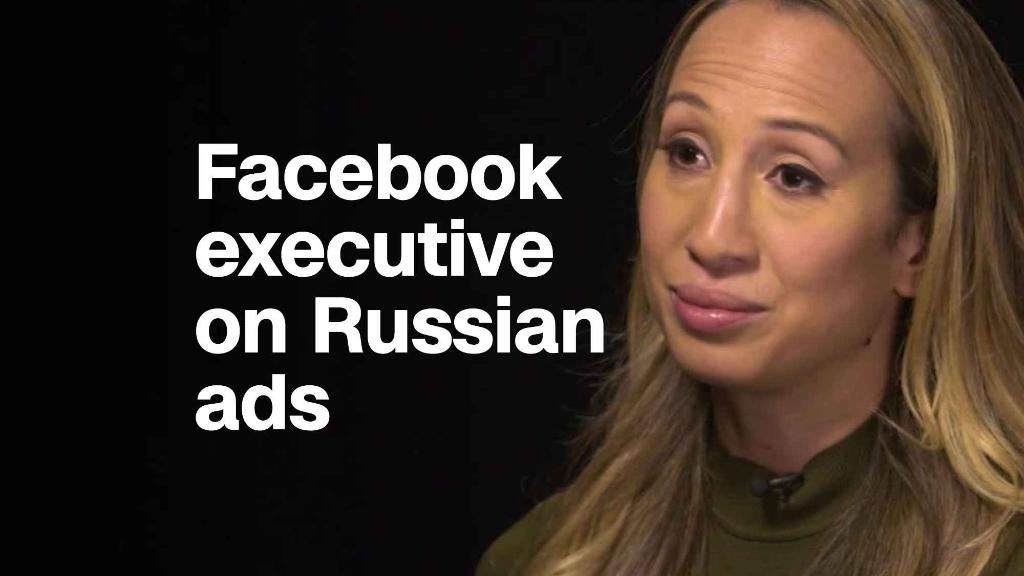 Facebook is changing the way it identifies false and misleading news on the social network.
It is ditching the red icon indicating fake news known as the "disputed flag" and will instead show Related Articles next to hoax posts in the News Feed, the company announced on Thursday.
Facebook says Related Articles will give people more context about a story, including what information in the story is false. If someone tries to share a fake news story, they will get a popup notifying them of additional reporting from fact checkers. Those articles will also appear next to fake news before someone clicks on the link on Facebook (FB).
The social network has long struggled with fake news on its platform. Facebook joined Twitter and Google in front of Congress last month to answer tough questions on how its platform was used to spread misinformation during the 2016 U.S. presidential election.
It continues to try and combat the spread of false content.
Facebook launched disputed flags in December 2016. It began introducing fact-checked stories to Related Articles in August. It recently added new "trust indicators" for publications on Facebook, too.
Related: The year tech took a dark turn
But disputed flags didn't work out how Facebook anticipated.
In a post on Medium, Facebook product designer Jeff Smith said disputed flags buried important information relevant to debunking the hoax and required at least two fact checkers to dispute the article. That method was time consuming. Related Articles require just one fact checker's review.
Further, Facebook says research shows that displaying a red icon to indicate fake news could actually further entrench someone's beliefs -- the opposite of what the flag was designed to do.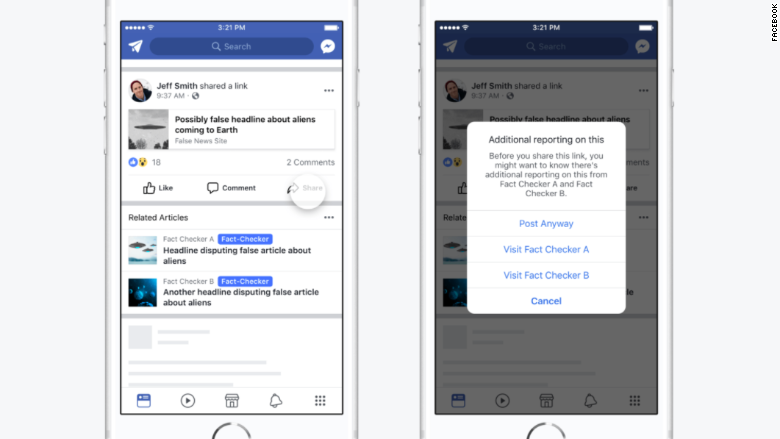 While testing Related Articles on fake news, Facebook found people clicked through to the story the same amount whether they saw a disputed flag or Related Articles. But showing Related Articles led to fewer shares of the false story.
Though the design is changing, much of the experience is staying the same. Facebook will still alert people if they've shared a fake news story that was disputed by fact-checkers.
"Using language that is unbiased and non-judgmental helps us to build products that speak to people with diverse perspectives," Smith wrote.