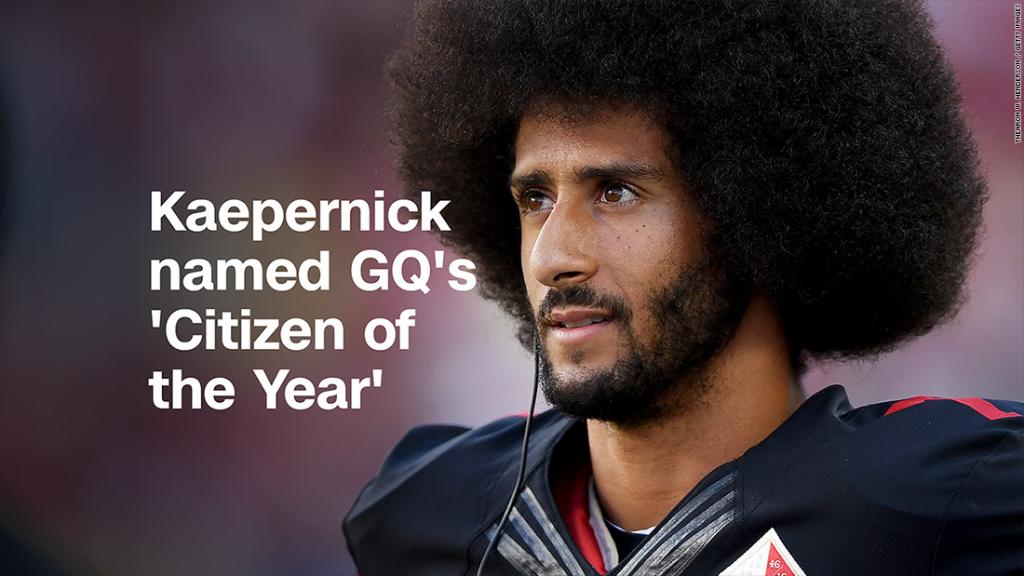 The NFL's popularity and ratings have taken a big hit over the past few years. So is it time for a new football league to pop up and challenge it? Dare I say, a return of the WWE's old XFL league? Remember "He Hate Me?"
Sports fans and investors are wondering if the XFL may be making a comeback after WWE (WWE) disclosed in a Securities and Exchange Commission filing Thursday that CEO Vince McMahon sold 3.34 million shares of the company.
McMahon did so "to fund a separate entity from the Company, Alpha Entertainment LLC, which Mr. McMahon established to explore investment opportunities across the sports and entertainment landscapes, including professional football."
WWE didn't indicate in the filing what price McMahon sold his shares at, but based on Thursday's closing price of $31.87, a sale would have raised nearly $106.5 million.
So will McMahon look to recreate the XFL, a league that lasted all of one year in 2001? A spokesman for WWE had no comment beyond what was in the SEC filing.
But it would be very interesting to see if McMahon thinks he can make another go at it with a football league. The XFL was a joint venture between the WWE (which was known as the World Wrestling Federation back then) and NBC.
The league had eight teams and played during the late winter and spring after the NFL season ended. It was hyped as a more "extreme" version of football.
There were no fair catches. Extra points after touchdowns were scrapped in favor of two-point run or pass attempts. Players had to run out of the end zone following a kickoff instead of being allowed to take a knee.
Related: 'Sunday Night Football' takes a bit hit as NFL ratings still struggle
The XFL also let players put nicknames on their jerseys. Hence, Rod Smart, who later played for the Philadelphia Eagles and Carolina Panthers for parts of five seasons in the NFL -- became He Hate Me.
There was a lot of hype surrounding the XFL when it launched, but it quickly fizzled. There were reports that WWE and NBC each lost $35 million as a result.
So it's interesting that McMahon may be considering another run for gridiron glory.
At first blush, a new football league could capitalize on the sagging interest in the NFL -- especially if there were more new rules aimed at boosting scoring and making the game faster and more fun.
It's also worth noting that McMahon's wife Linda -- a former WWE CEO -- is now administrator of the Small Business Administration.
Would President Trump, who has criticized the NFL after players protested the national anthem, seize on the opportunity to further attack it by endorsing a new rival run by the husband of one of his Cabinet members? Perhaps.
But do sports fans really want another pro football league?
For all the talk about how the national anthem controversy and a barrage of tweets by Trump may be to blame for the NFL's tough stretch, the reality is that a rash of injuries to star players may be hurting the league more than a boycott by patriotic fans.
The NFL has a huge problem with concussions and other serious injuries. Several former players have been diagnosed with chronic traumatic encephalopathy (CTE), a severe, degenerative brain disease, after they retired. Some have committed suicide.
Related: NFL Commissioner Roger Goodell says players aren't trying to be 'disrespectful'
It's hard to imagine how another football league could avoid these problems. It's a game where large men hit other large men very hard at high speed. Would a new XFL be able to make football both safer and more exciting? That seems doubtful.
So investors will just have to wait and see what McMahon has up his sleeve. Wall Street didn't seem to like the stock sale though. Shares fell 8% Friday. A downgrade of the stock by an analyst at Citigroup didn't help either.
But shares of WWE are still up 60% this year. McMahon remains the largest shareholder of WWE as well. He owns nearly 42% of the company's total shares and that investment gives him nearly 83% of the voting power at the company.
And the company said in the filing that McMahon has no current plans to sell more WWE stock or step aside as chairman and CEO of WWE anytime soon.