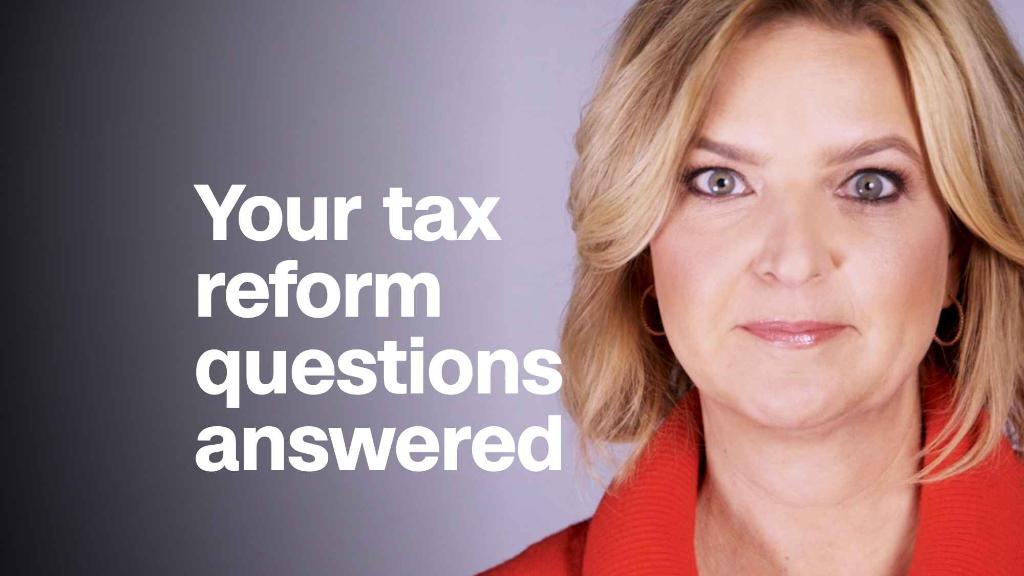 It's official: There's a new tax law in town.
Last week, Congress passed the first major tax overhaul since Ronald Reagan was president. President Trump signed it on Friday.
The measure will shake up life for millions of Americans. But what does that mean for you and your wallet?
CNNMoney has collected some of your most common questions and answers.
WHEN WILL THE LAW START AFFECTING ME?
The law will not impact your 2017 taxes, which many people start filing returns for in a month or so.
But it will matter for your 2018 taxes. Most provisions affecting individuals and businesses, such as new tax brackets, begin on January 1, 2018.
But some provisions will kick in later. The penalty for not having health insurance, for instance, will be eliminated in 2019.
SO, HOW MUCH WILL I PAY?
That will depend on a million things. (Well, not really, but you get the point.)
Your marital status, how many kids you have, how you make a living, where you live, which tax breaks you ordinarily take, plus other elements will affect the changes you'll see in your tax bill.
Use CNN's tax calculator to see how much you'll save (or lose) next year.
WHAT EXACTLY EXPIRES IN 2025?
Most of the changes that affect individuals will technically expire by the end of 2025. Whether or not they're extended beyond then will be determined by a future Congress. Most of the corporate provisions are permanent.
WILL THE LAW CHANGE MY TAX RATE?
There are still seven tax brackets for individuals, but the rates have changed. Find out where you fit here.
SHOULD I STILL ITEMIZE MY TAXES?
You may want to think twice as the new law essentially doubles the standard deduction.
For single filers, the standard deduction has increased from $6,350 to $12,000; for married couples filing jointly, it's increased from $12,700 to $24,000.
I HAVE MORE QUESTIONS. CAN YOU HELP?
Yes! We've collected a list of 34 things you need to know about the tax law. We're also answering your questions here.