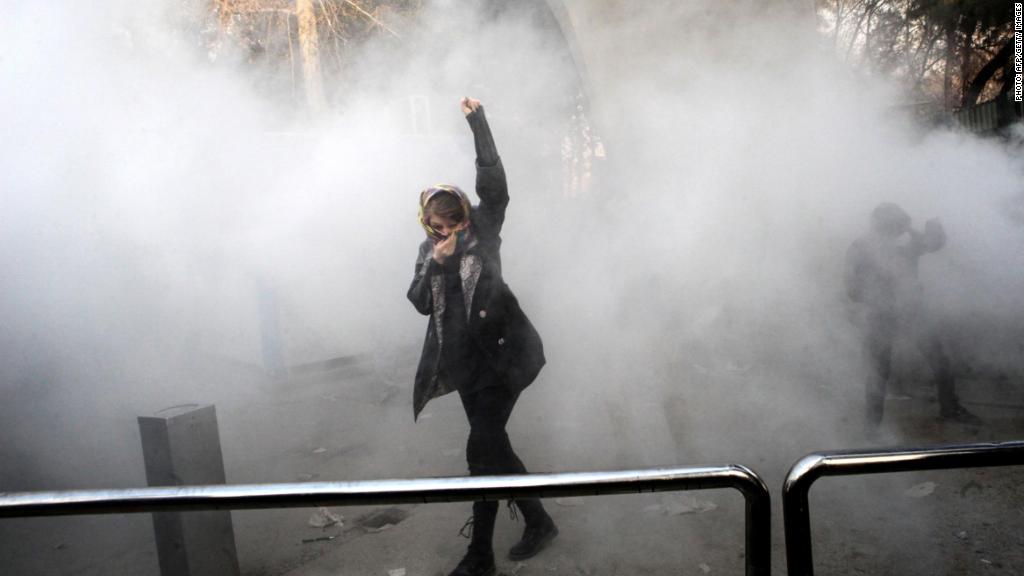 The biggest anti-government protests in Iran since 2009 have turned the spotlight on President Hassan Rouhani's economic record.
Iran's economy has been picking up pace in recent years, helped by a nuclear deal that eased international sanctions.
Growth has returned and inflation has fallen since Rouhani took office in 2013. The International Monetary Fund is projecting the economy to expand by 4.2% in the year to March 2018 -- it was contracting five years ago. And annual inflation has fallen to 10% from 34%.
But many Iranians are not feeling the benefit, and anger at the state of the economy has fueled protests that began Thursday. At least 21 people have been killed in the demonstrations, state media has reported.
Youth unemployment is high, and a new budget shows subsidies for the poor being cut while the religious establishment is protected. The big boost many had been hoping for from the nuclear deal has so far failed to materialize.
"On an expert level, and in the eyes of the International Monetary Fund, the Rouhani administration is conducting the right measures to strengthen the Iranian economy," said Adnan Tabatabai, the co-founder of CARPO, a think tank based in Germany. "But that does not mean that social justice is generated at the same time," he added.
Here's why many Iranians are losing patience over the economy:
Not enough jobs
Iran's young and educated population is full of potential, but opportunities are scarce.
The unemployment rate among those aged 15 to 29 is well over 24% according to official statistics. It's even higher among urban youth and women. The IMF has called the country's women an "untapped source of growth and productivity."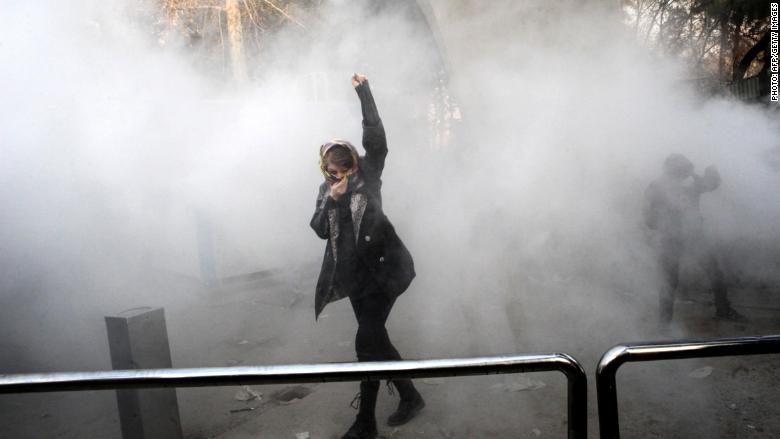 Related: Trump keeps scaring investors away from Iran
Rouhani acknowledged on Monday that unemployment is the biggest challenge. "Our economy requires major corrective surgery," he was quoted as saying by Iran, a state newspaper.
The country has been hemorrhaging talent because of the lack of opportunities. Science minister Reza Faraji Dana was quoted in 2014 as saying that 150,000 educated Iranians were leaving the country every year.
Fuel and food price rises
Cliff Kupchan, chairman of the Eurasia Group, said stagnant living standards are among the main causes of the unrest. He said there was more bad news on that front when Rouhani unveiled his budget plans last month.
The government proposed slashing subsidies on basic goods, including food, and services for the poor and increasing fuel prices by as much as 50%.
At the same time, religious institutions would be spared the austerity.
"The [proposal] angered many Iranians, as it made clearer the overwhelming extent of non-discretionary spending on religious institutions, entitlements, and other programs," Kupchan said.
Related: Trump could kill Total's Iran gas deal
No windfall from nuclear deal
When some sanctions -- including a ban on oil exports -- were lifted in January 2016 many Iranians expected a big boost to the economy, employment and their own living standards.
Oil revenues have soared, and some sectors -- such as tourism -- have benefited. But aside from a few big agreements in energy, there has not been a windfall in foreign investment in the past two years.
"Non-oil growth, where most jobs are created, remains far lower because of red tape, corruption, and other structural issues," wrote Kupchan in a research note.
Disappointment over the lack of foreign direct investment produced by the nuclear deal was contributing to the current frustration, he added.
"Expectations were far too high, partly because President Rouhani raised them to a very high level in order to gain enough support behind that agreement," Tabatabai said.
Iran agreed to restrict its nuclear program as part of an agreement with the United States, Germany, Russia, China, France and Britain.
Related: Iran's tourism industry is booming
Other experts say that while the deal was a first step to opening the economy to foreign investors, the country needs to reform before it will attract much more international money.
It also needs to find a way to translate the benefits of the deal into higher living standards.
"For those who are protesting today, the nuclear accord is not really important, what matters to them is that their purchasing power increases, that jobs are created, and that food prices don't go up," said Tabatabai at CARPO.