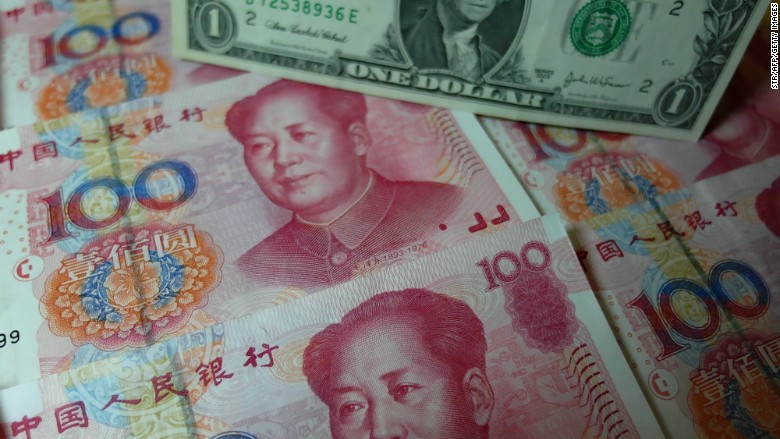 Barely a day after being tweet-slammed by President Trump, Pakistan announced new measures that will strengthen its trade ties with China.
Pakistan's central bank said it has officially adopted China's yuan as a currency for trade between the two countries, which are neighbors and allies.
That means companies in China and Pakistan can now trade directly in yuan instead of having to use currencies such as the U.S. dollar.
The decision was announced shortly after Trump lashed out at Pakistan. He used his first tweet of 2018 to say the United States had "foolishly given Pakistan more than 33 billion dollars in aid over the last 15 years, and they have given us nothing but lies and deceit."
The Trump administration subsequently confirmed it would continue to withhold $255 million. Pakistan's government expressed "deep disappointment" at Trump's remarks, describing them as "completely incomprehensible.
China already accounts for around 28% of Pakistan's imports -- more than any other country -- according to official data. And China is Pakistan's third biggest export market, behind the U.S. and U.K.
The currency move will likely boost China's proposed global trade route -- the One Belt, One Road initiative -- which passes through Pakistan. The China-Pakistan Economic Corridor (CPEC), unveiled by President Xi Jinping in 2015 with a pledge to invest at least $46 billion in Pakistan, has already deepened links between the countries.
Companies will be free to choose whether to conduct trade in yuan, dollars or other international currencies such as the euro or yen, but Pakistan's central bank made clear it expected the Chinese currency to assume a big role.
"Considering the recent local and global economic developments, particularly with the growing size of trade and investment with China under CPEC, [the bank] foresees that [yuan] denominated trade with China will increase significantly, going forward; and will yield long term benefits for both the countries," it said.
Bilal Khan, Pakistan economist at Standard Chartered, said the dollar was likely the principal currency for Pakistan's international trade, but that could change.
"Given Pakistan's large external financing requirements -- in part due to imports of capital goods to sustain CPEC projects -- the settlement of trade in [yuan] should help ease pressure on [foreign exchange] liquidity," he told CNNMoney.