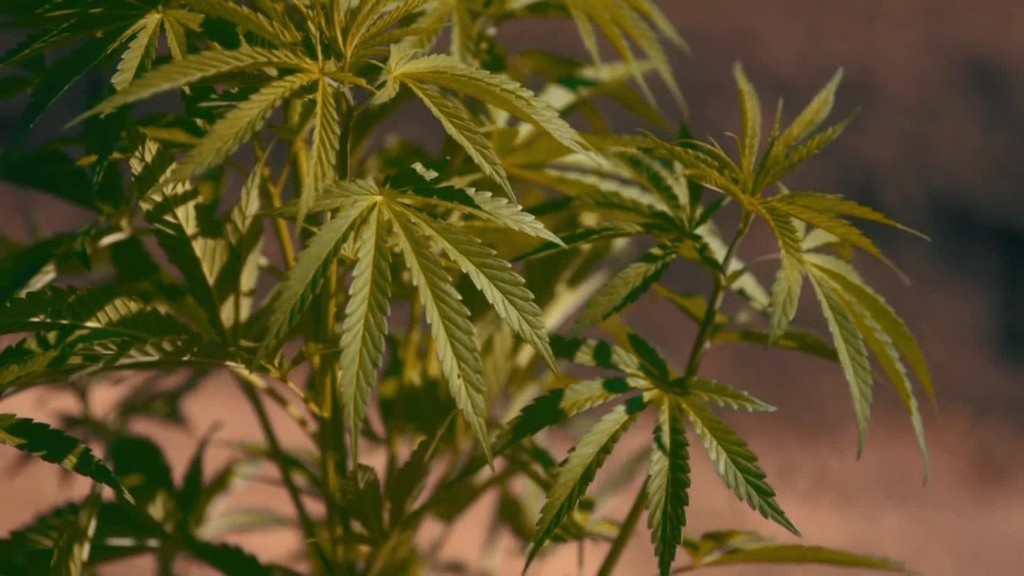 Australia is aiming for global domination in a growing industry: medicinal marijuana.
The country's government said Thursday that it was legalizing overseas exports of cannabis products for medical uses.
"We'd like to be potentially the world's number one supplier," Health Minister Greg Hunt said on local radio.
Some experts predict the government move could lead to a boom in the industry for Australia.
It "opens the floodgates for further overseas investment into Australia," said Niv Dagan, a director at investment firm Peak Asset Management.
Related: It pays to be a scientist in the marijuana industry
He forecasts that the market for Australian medicinal cannabis products will quadruple to $1 billion by 2020.
The news gave a massive lift to the share prices of Australian companies that grow cannabis for medical purposes.
The stock of one cultivation firm, Cann Group, surged 35% in Sydney on Thursday.
Peter Crock, the company's CEO, told CNNMoney that he saw big opportunities in markets like Canada and Germany, where there could be shortfalls in local production.
Related: Canada could make billions from legal pot
A report last year by Grand View Research, a U.S.-based market research and consulting firm, forecast that the global market for medicinal cannabis would hit more than $55 billion by 2025.
Today, the major producers of medicinal cannabis for export include Canada and the Netherlands, while import markets include Germany and Croatia.
International trade in legal marijuana is still tightly controlled.
Sales are limited to medicinal use. Exporting and importing nations need to report all trades with the United Nations' International Narcotics Control Board, according to cannabis information website Leafly.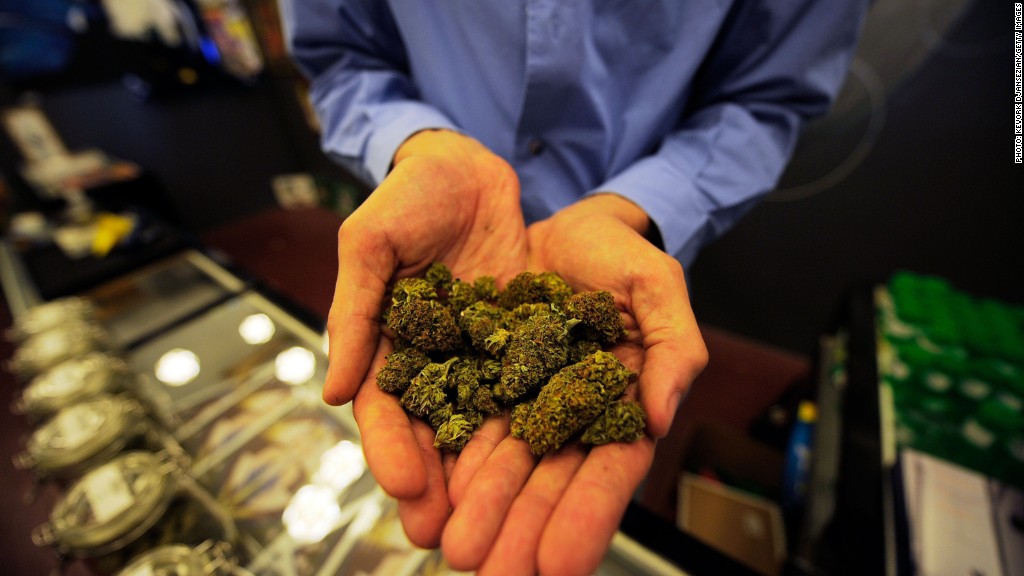 The Australian Health Ministry said it hoped the decision to legalize exports would strengthen the market for local producers and ensure a more stable supply for Australian patients.
"Our goal is to ensure that Australian producers have every opportunity to be the number one producers of the highest-grade medicinal cannabis in the world," Hunt said. The changes are set to take effect next month.
Australia legalized patient access to medicinal cannabis at the federal level in 2016, but rules differ at the state level. Recreational use is still forbidden nationwide.
Related: Dozens of pot farms burn down in California wildfires
The drug is typically prescribed to help alleviate pain for patients with life-threatening illnesses, such as cancer and HIV/AIDS.
But it hasn't been widely adopted so far in Australia. Hunt said cannabis products had only been used to treat hundreds of patients.
Patients are reported to still have difficulty accessing the drugs, with some doctors refusing to prescribe it.