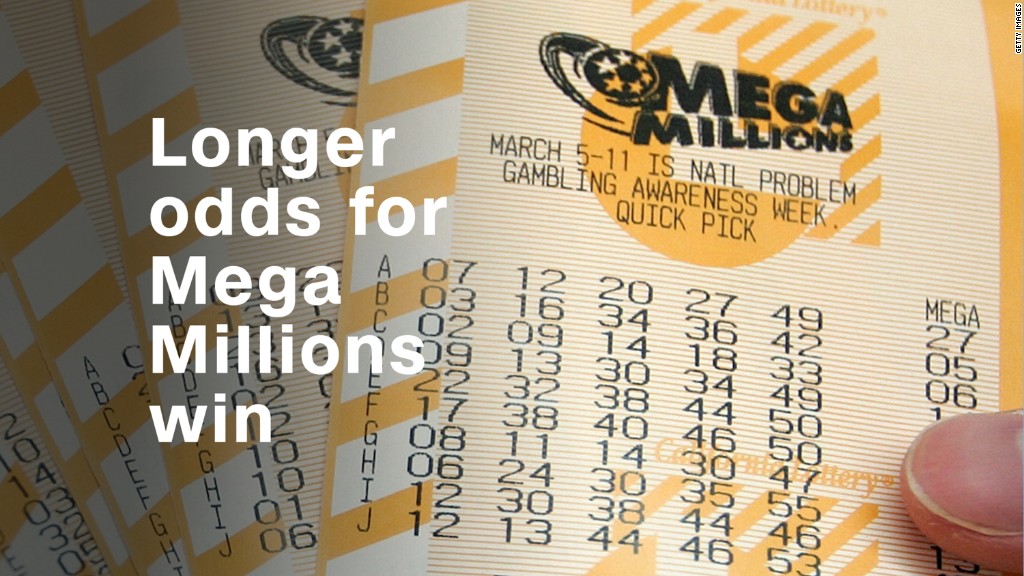 One down, one to go.
After 23 straight drawings with no grand prize winner, one winning ticket was sold for the $450 million Mega Millions jackpot in Friday night's drawing, according to the Mega Millions website.
The winning numbers were 28, 30, 39, 59, 70 and the Mega Millions ball was 10.
The winning ticket was sold at a 7-Eleven in Port Richey, Florida, according to the website.
Of course, the winner will only get the full $450 million if he or she accepts the prize via 29 annual payments. If the winner takes a lump-sum payout, as the vast majority of winners do, the cash payout will equal about $281 million, less taxes.
Eight other lotto players in six states won big money. Players in California, Massachusetts, Tennessee, Virginia, Oklahoma and Texas won $1 million by matching 5 numbers. Two other players -- one in Oklahoma and one in Texas -- won $3 million because they matched 5 numbers and purchased a "megaplier" that increased their winnings.
Related: Who is buying Powerball and Mega Millions tickets?
The next Mega Millions drawing will be on Tuesday for a $40 million jackpot.
If you're not one of the lucky winners, fear not. There's a chance to land an even bigger payday with the $570 million Powerball jackpot. The next drawing for that game will be Saturday at 11 p.m. ET.
Powerball and Mega Millions are the largest lottery games in the country, but their jackpots don't usually grow to such staggering heights at the same time.
But it could become a more common phenomenon. The rules for both games were recently tweaked -- Powerball in 2015 and Mega Millions in October 2017 -- to give the games longer odds.
Related: Why billions of dollars in lottery prizes go unclaimed
Smaller chances of snagging the jackpots means the prize pools have a chance to grow bigger before a winning ticket is sold. Meanwhile, the games can attract more players by brandishing their eye-popping prizes.
Powerball grabbed headlines a couple years ago when its grand prize grew to nearly $1.6 billion. It marked the largest lottery prize in history. Three winning ticket holders eventually claimed the prize in a January 2016 drawing.
And thanks to the October rule change, Mega Millions now has slighter worse odds than Powerball.
Specifically, the chances of holding a Mega Millions ticket with the winning numbers is about 1 in 302.6 million, while the odds of winning Powerball's jackpot stand at 1 in 292.2 million.