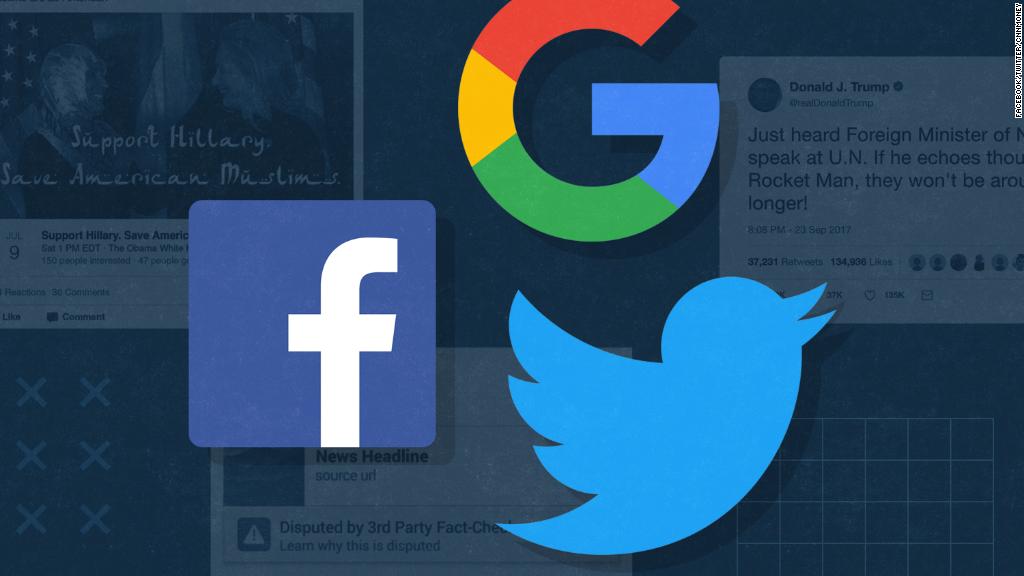 Twitter missed a Senate Intelligence Committee deadline to answer questions about Russian meddling in the 2016 election and its platform, Senator Mark Warner, the top Democrat on the committee, said Tuesday.
Facebook, Twitter, and Google were all asked to provide additional information after representatives from the companies testified before the committee in November on how a Russian troll army had set up accounts posing as American in an effort to influence U.S. politics.
A Twitter spokesperson told CNN on Tuesday that it was working closely with the committee to provide answer. "We look forward to finalizing our responses soon," the company said.
A source with knowledge of Twitter's operations who spoke on the condition of anonymity due to the sensitivity of the matter said they were not surprised Twitter had missed the deadline, because it doesn't have the data necessary to properly assess the scope of the issue. Part of the problem, the source said, is that Twitter has kept its investigation and discussion of the Russian infiltration to a small group, and hasn't "internally admitted how bad of a problem it is."
"They need to talk about the problems so that everyone's aware of them and everyone can get on the same page of how to solve them," the source said. "The reality is they don't know the total number because they don't have the data needed or systems needed to figure out what that number is."
Asked about the source's assertions, the Twitter spokesperson said they had nothing further to add.
This is not the first time Warner has taken aim at Twitter.
In September, Warner said Twitter's response was "frankly inadequate on almost every level," after the company said it had found only 200 accounts on its platform linked to the troll army, the Internet Research Agency, a St. Petersburg-based group with links to the Kremlin.
By late October, Twitter had found 2,700 accounts it said were run by the Internet Research Agency.
Related: The Kremlin-linked troll Twitter can't seem to shake
Among those was an account that used the pseudonym "Jenna Abrams" and posed as an American conservative woman. The account amassed a following of more than 70,000.
Twitter suspended the account when it determined it was Russian. However, the person or people behind the account have since emerged twice on Twitter using the same name -- on both occasions Twitter did not take action against the new accounts until CNN reported their existence.