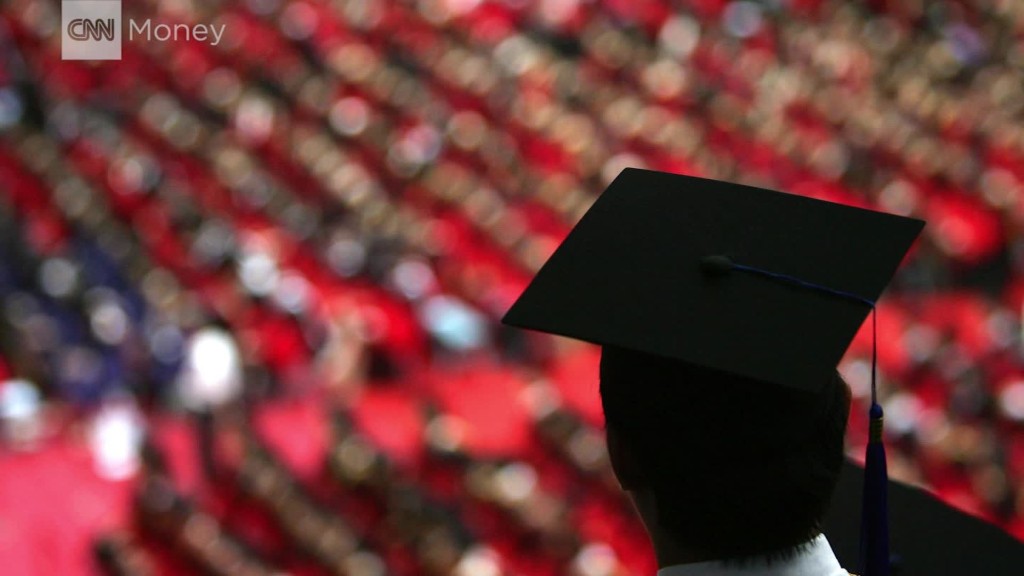 When Zerleen Quader was applying to Ph.D. programs in epidemiology, she sought out a college that would cover the cost of her tuition.
"Some programs guarantee you'll be funded, but it varies. I really tried to find one that would fund me from the beginning," Quader said.
Emory University in Atlanta offered to pay her tuition for the first two years, and she enrolled last fall. For future years, she plans to apply for research grants, or work for a professor with an already-funded project.
But most graduate students don't get that kind of financial help. About 60% of grad students don't receive any kind of scholarship, grant, or tuition waiver that they don't have to pay back, according to a report released Wednesday.
The study, conducted by Sallie Mae and Ipsos, sheds light on how graduate students pay for school. For many, it's a combination of loans and savings or income that pays the bill. The average student said they faced $24,812 in expenses for one year, and that loans covered half that amount. But prices greatly varied. The average one-year cost for medical and law students was higher than $30,000.
The survey was conducted in the spring of 2017, and included 1,597 part-time and full-time graduate students pursuing master's, doctoral, and professional degrees.
Related: This forgiveness program became a student loan nightmare
The report points out that graduate students are far more self-reliant than undergrads. Money they have saved, earned, or borrowed, covers 77% of the costs for the average grad student, while undergrads receive more in the way of scholarships and grants, and get help from their parents.
When grad students do receive scholarships or grants, it's typically from the university. Unlike undergrads, they're usually not eligible for federal need-based Pell grants or state-funded grants.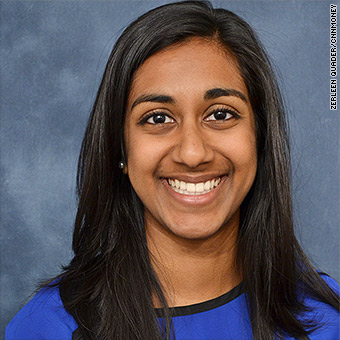 More than three-quarters of graduate students take out loans. Quader did, too, for her master's program at the University of Minnesota. She received a scholarship for her first year there and then borrowed about $20,000 to pay for her second.
"I was pretty comfortable taking out those loans because it's the norm for a master's in public health program. Everyone has to take out a loan for it," Quader said.
She borrowed student loans from the federal government. Generally, graduate students who are U.S. citizens can borrow up to $20,500 a year from the Direct Loan program and additional funds -- up to the full cost of attendance -- from the PLUS program.
"Grad students can borrow more than undergrads, but the rates are higher and they can't get subsidized loans," said Kalman Chany, the author of Paying for College Without Going Broke from The Princeton Review.
For the current year, the fixed interest rate on Direct Loans for graduate students is 6% and it's 7% on PLUS loans.
Yet, just 34% of students with loans said they used a Direct Loan and 24% used a PLUS loan.
"I'm surprised more students aren't taking these student loans. It could be that they are unfamiliar with the process and didn't realize they could qualify" Chany said.
Related: The best ways to borrow money for school, if you have to
Of those who borrowed money, 21% said they used a credit card (which can have a higher interest rate than federal loans) and 19% said they used a student loan from a private lender, which typically bases the rate on your finances. About 16% borrowed money from a friend or family member.
More students said they were worried about the length of time it would take them to repay their debts than those who said they were worried about being able to make the payments. Still, 32% said they were very worried their loan payments would interfere with making other financial decisions, the report said.
Quader, who took out loans for just her second year of her master's got a job right away and was able to pay off her debt within three years -- before starting her Ph.D. program. Living at home with her parents helped, she said.
For now, Quader is living off a stipend she receives for doing research at the university and her savings.
"I haven't had to take out a loan so far. But it's tight, for sure," she said.