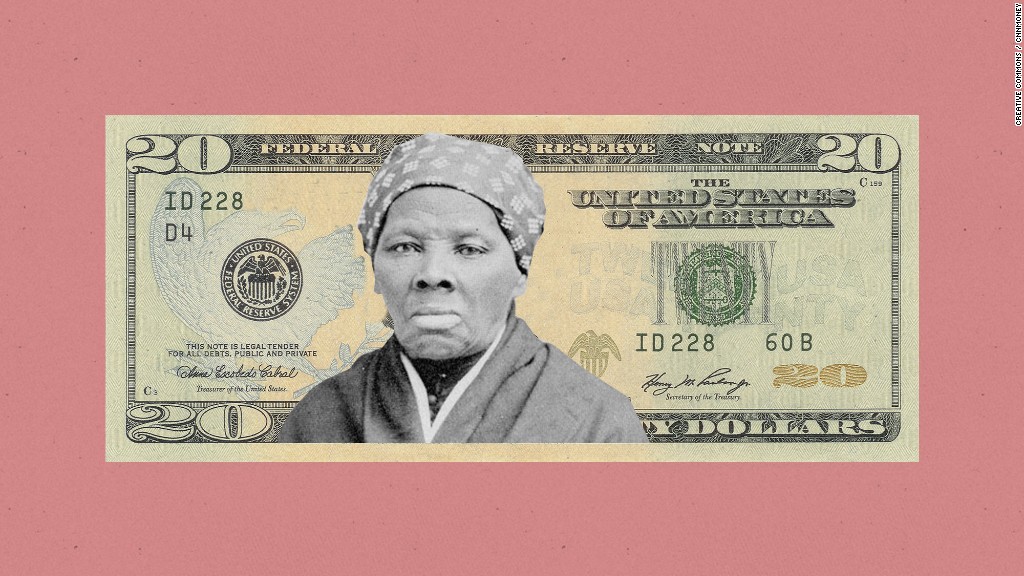 Treasury Secretary Steven Mnuchin is in no rush to put Harriet Tubman on the $20 bill.
Mnuchin said Friday that the department has still not decided whether to have the black abolitionist hero replace President Andrew Jackson on the note.
Obama Treasury Secretary Jack Lew had announced in 2016 that Tubman would become the first black woman to grace American paper currency, and the first woman in more than 100 years.
"We haven't made any decisions on whether we will change the bill or won't change the bill," Mnuchin said during an interview at the Economic Club in Washington.
Related: Steven Mnuchin on Harriet Tubman's $20 bill: 'We will be looking at this issue'
Lew had announced that the design for the Tubman $20 would be revealed in 2020 and the bills would enter circulation as soon as possible after that. It usually takes more than a decade to update a currency.
Mnuchin has said that he's more focused on bolstering the anti-counterfeiting features of paper currency, a point he reiterated Friday.
Related: Treasury: 90% of wage earners will likely see higher take-home pay
Lew had worked alongside then-Treasurer Rosie Rios for more than a year on plans to put a woman on the banknote. Initially, the focus was on the $10 bill, the next denomination in line for a security update.
But people hated the idea of booting Alexander Hamilton, the original Treasury secretary and modern-day musical sensation, off the $10, so the Treasury Department came up with a plan to redesign three notes to incorporate women:
-- The $10 bill would keep Hamilton on the front, and the back would have a montage of women involved in the American suffrage movement -- including Lucretia Mott, Sojourner Truth, Susan B. Anthony, Elizabeth Cady Stanton and Alice Paul.
-- The $20 bill would replace Andrew Jackson with Tubman. That move elicited cheers from people who wanted Jackson, who owned slaves and signed the law that drove Native Americans from their land in the Southeast, off the front of the $20.
-- The $5 bill would keep Abraham Lincoln on the front. The back would depict the Lincoln Memorial along with portraits of people involved in historic events that took place there, including Marian Anderson and Eleanor Roosevelt.
Mnuchin was only asked on Friday about plans for the $20 bill.
--CNNMoney's Jackie Wattles contributed to this report.