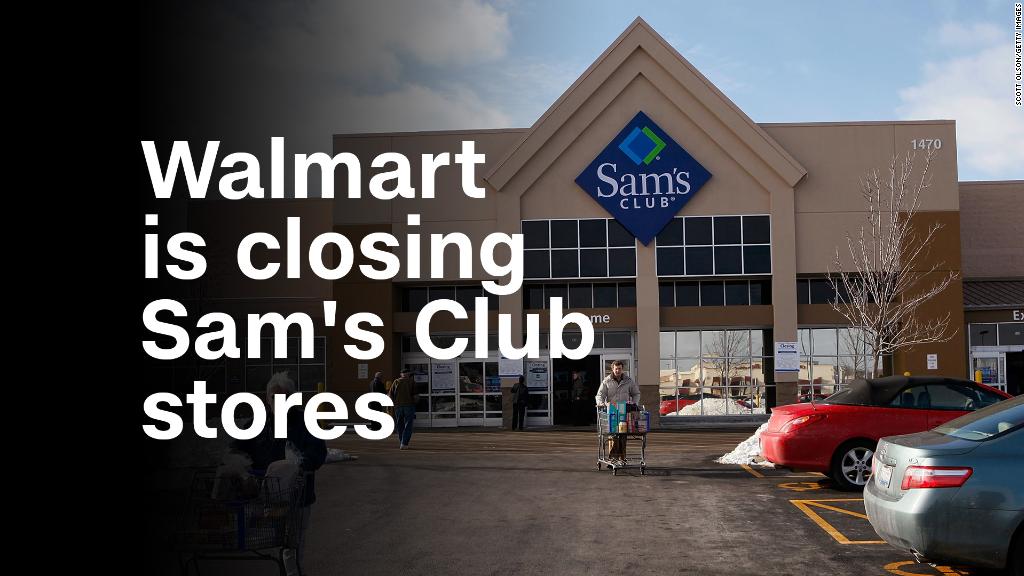 1. Main Street vs. Wall Street: President Trump has promised that the tax overhaul will be "fantastic for the middle-income people" of America.
He has cheered the bonuses and minimum wage hikes announced by Walmart, Comcast (CMCSA), Bank of America (BAC) and dozens of other companies.
Despite the flurry of good news for workers, the jury is still out on just how much the tax law will benefit Main Street in the long run.
The slam-dunk winners from the tax law are Wall Street and Corporate America. Consider the party that the corporate tax cut has set off in the stock market. The Dow is closing in on 26,000, barely a week after it hit 25,000.
"This is the greatest gift to Corporate America in decades," said Ian Winer, head of equities at Wedbush Securities.
While Winer is skeptical about how much money will be used to reward workers, he's confident about one thing: Most of the tax savings will be lavished on shareholders through stock buybacks and dividends.
"It's far better for investors than it is for employees," he said.
Owen Zidar, a University of Chicago professor who studies the effects of tax policy on firms and workers, agrees. "While workers will get some benefit, there are more substantial benefits to shareholders," he said.
Workers are helped by a rising stock market through investment and retirement accounts. However, the market tends to help richer Americans more. Barely one third of families in the bottom 50% of earners own stocks either directly or indirectly, according to the Federal Reserve.
Related: Tax cuts risk overheating U.S. economy
It's true that personal income taxes are going down for many Americans. The White House has said that 90% of wage earners will likely take home more money as soon as February.
But it would be tough for those gains to offset the huge savings companies are guaranteed. The tax cuts are "skewed toward businesses and high-income earners," Beth Ann Bovino, S&P Global's chief U.S. economist, wrote in a report.
It's also true that dozens of companies are sharing their tax savings with workers. However, it's important to note that well less than 10% of the S&P 500 have announced worker benefits like wage hikes, bonuses or sweetened 401(k) plans. At least so far.
The companies that have announced are only sharing a small chunk of their windfall.
For instance, Wells Fargo (WFC) raised its minimum wage and announced plans to give more to charity. The total cost to the company will be just 5% of its estimated benefit from the corporate tax cut, according to investment bank KBW.
Even companies that have rewarded workers more aggressively are sharing less than half their tax winnings with workers.
Walmart's (WMT) minimum wage hike, bonuses and expanded parental leave policies will cost about $775 million this year, according to Cowen & Co. That's about 35% to 40% of Walmart's tax benefits, Cowen estimates.
"We aren't close to having those raises and bonuses total the overall cut in tax liabilities," Zidar said.
The market reaction backs that up. Wall Street wouldn't love the tax law if it were the greatest gift to workers. That would eat into record-high profit margins.
"Investors don't mind little drippings given to people," Winer said, "but if they saw meaningful wage gains, they would be concerned."
2. Big banks report earnings: Citigroup (C), Bank of America, Goldman Sachs (GS GOLDMAN SACHS), U.S. Bank (USB) and Morgan Stanley (MS) are all set to announce fourth-quarter earnings next week. They're likely to share some messy results.
In general, the new tax law is expected to be a boon for banks. Goldman research found that it could give the country's seven largest banks a 14% boost in earnings, on average.
But most banks likely suffered a one-time hit in the last quarter because their deferred tax assets lost value when taxes were cut. JPMorgan, which reported earnings last week, said that the tax law cost the company $2 billion in the fourth quarter.
Otherwise, JPMorgan posted great results. The bank's profit fell just 1% and revenue grew 5%, both better than analysts expected. And CEO Jamie Dimon said that he's excited about the tax law, calling it "a significant positive outcome for the country." We'll see next week how other banks fared, and whether their leaders feel the same way.
Related: JPMorgan's Jamie Dimon gushes about tax cuts
3. What's in store for retail in 2018? The annual National Retail Federation conference kicks off in New York City on Sunday. The three-day conference will feature high-profile speakers, including the chiefs of Walmart (WMT), JCPenney (JCP), Best Buy (BBY) and others.
It's a good time for retailers to meet. The NRF said last week that the holiday shopping season was the best for retail in seven years. But 2017 overall was a brutal year for brick-and-mortar retailers, with record store closures and poor sales.
Retailers will also want to pay attention to January's consumer sentiment survey, set to be released by the University of Michigan on Friday. Consumer confidence ticked down 2.6% from November to December.
Related: Retailers: Best holiday shopping season since '10
4. Budget deadline looms: Last month, the Senate approved a short-term spending measure to avoid a government shutdown. That measure is set to expire on Friday -- and lawmakers think they may need another extension to keep the government open.
The main sticking point appears to be funding for the Deferred Action for Childhood Arrivals program, or DACA, which protects undocumented immigrants brought to the United States as children from deportation.
DACA's fate has been an open question since Trump moved to rescind the program in September.
Afraid of losing valuable talent, business leaders are hoping the president will keep DACA alive. Last week, chief executives and other leaders from more than 100 companies urged lawmakers to make the program permanent.
Related: Lawmakers admit they need another stopgap budget bill to avoid a shutdown
5. Coming this week:
Monday -- Market closed for Martin Luther King Jr. Day
Tuesday -- Citigroup and UnitedHealth earnings
Wednesday -- Bank of America, Goldman Sachs, U.S. Bank earnings; Tiffany (TIF) reports holiday sales
Thursday -- Morgan Stanley, IBM (IBM) earnings
Friday -- January consumer sentiment