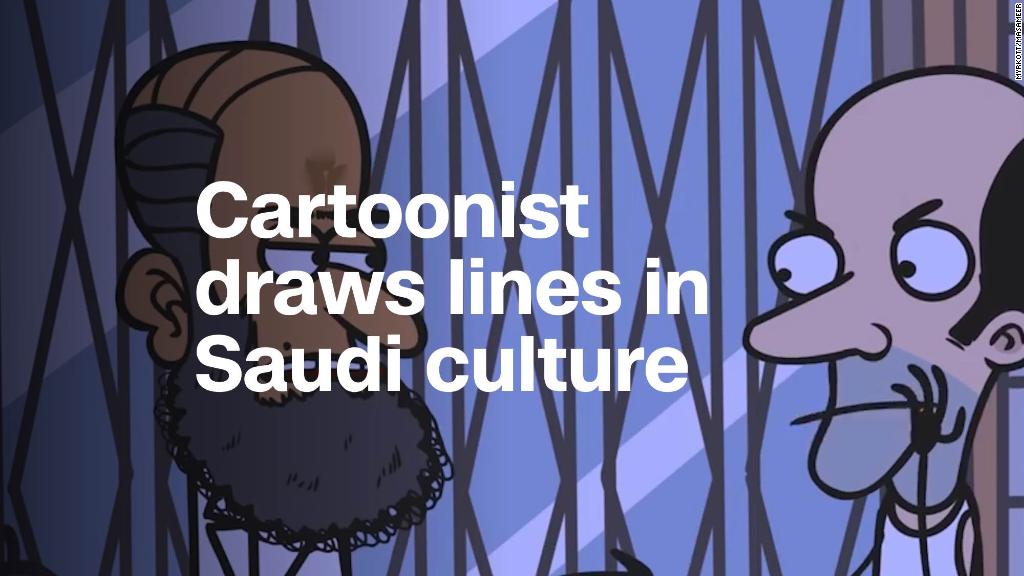 Hollywood fans in Saudi Arabia are getting a taste of things to come.
A film festival in Jeddah is giving moviegoers the chance to see "The Emoji Movie" and "Captain Underpants."
It's the first event of its kind since the government announced last year it was ending a 35-year ban on cinemas.
The movies on show are safe choices in a deeply conservative country that is gradually relaxing social and cultural restrictions as it tries to return to what Crown Prince Mohammed bin Salman has called "a more moderate Islam."
"The Emoji Movie" imagines the hidden lives of the pictograms, while "Captain Underpants" is a comedy about two students who hypnotize their principal.
"We decided to show animation films so they are suitable for families," said Mamdouh Salem, CEO of Cinema 70, a Saudi movie producer and distributor, and the organizer of the festival. "There is also acceptance of such movies as the first to be screened since the decision to allow cinemas."
Related: Saudi Arabia is investing billions in fun
The festival is taking place in a makeshift theater at the city's cultural and arts society. The hall accommodates 130 people where men, women and children can sit together, a scene that would have been unthinkable a year or two back but one which has become more familiar in recent months.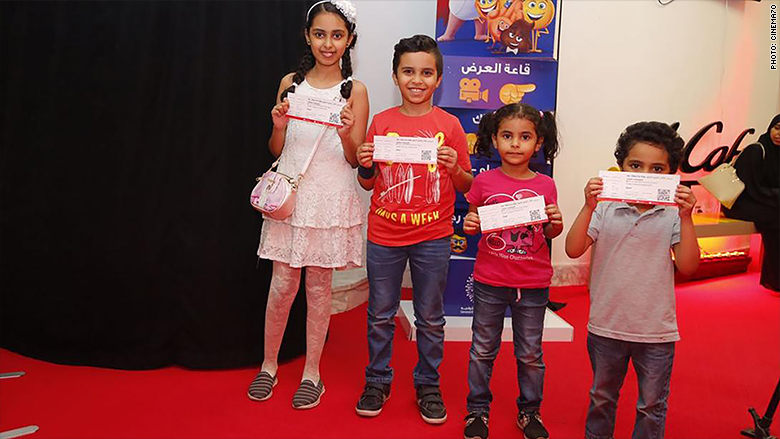 'We've got popcorn ... and a red carpet'
Salem says many of shows have been sold out, and people are adding their names to a waiting list.
"The society is really happy. Some have watched the movies before outside Saudi Arabia but want to experience it in Saudi with their family," he told CNNMoney. "We've got popcorn, we've got a red carpet. We've really tried to create a complete movie experience for those attending."
Saudi Arabia said last year that commercial movie theaters would be granted licenses, with the first expected to open its doors in March.
Related: Coming soon to Saudi Arabia: AMC movie theaters
Despite the longstanding ban on cinemas, similar film festivals have been held before but without the explicit backing of the government.
"What makes this festival different is that we have official support from the General Entertainment Authority," said Salem. "In the past, we offered movies as an independent company. It was private work."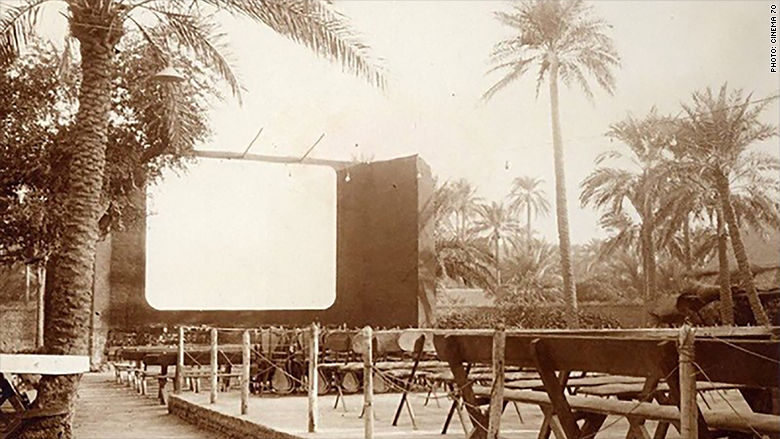 Salem was involved in organizing the Jeddah Film Festival in 2006, the first of its kind in Saudi Arabia. The event was repeated in 2007 and 2008 but stopped the following year in response to a government order, Salem added.
He founded Cinema 70 last year after the government announced Vision 2030, a plan to diversify and open up the economy over the next decade.
There are currently few entertainment attractions. Many Saudis visit neighboring countries for vacations and leisure time. The Saudi government wants more of them to spend their money at home.
It now hopes that allowing commercial movie theaters to open will act as a catalyst for economic growth and diversification, create jobs and provide Saudis with a greater range of entertainment options.