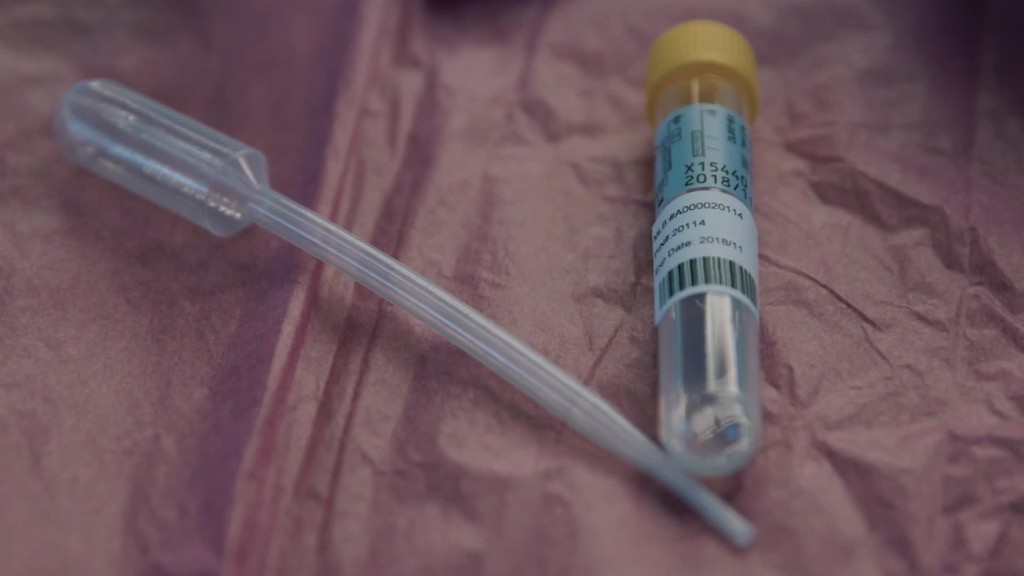 A contraceptive app is under fire after more than three dozen users experienced unplanned pregnancies.
The Natural Cycles app, a certified contraceptive in Europe, uses an algorithm to predict when a woman is most fertile. But a Swedish hospital is raising attention about unintended pregnancies related to the app.
Södersjukhuset hospital in Stockholm said at least 37 women sought abortions at its facilities after using it as a birth control method.
The hospital reported the app to the Medical Products Agency, the Swedish government agency for regulation and surveillance of drugs and medical devices. The news was first covered by Swedish media outlet SVT.
The app, which launched in 2014 and became a certified contraceptive in Europe last year, takes into account factors such as a woman's body temperature, sperm survival rates and past menstruation cycles to predict when women should use traditional contraception. It can also be used as a tracking tool to maximize the chances of getting pregnant.
The app has about 700,000 users worldwide.
Related: Men's health gets the Silicon Valley treatment
The Swedish-based Natural Cycles confirmed the report to CNNMoney, calling unplanned pregnancies an "inevitable reality."
"No contraception is 100% effective, and unwanted pregnancies is an unfortunate risk with any contraception," the company said in a statement. "At first sight, the numbers mentioned in the media are not surprising given the popularity of the app and in line with our efficacy rates."
Natural Cycles has launched an internal investigation with its clinical department to look into the matter.
Södersjukhuset and the Medical Products Agency did not immediately respond to request for comment.
With 400,000 users in Europe, Natural Cycles is considered a less invasive alternative to taking an oral contraception or using an intrauterine device (IUD). It claims its effectiveness is comparable to the birth control pill, citing a clinical study in a peer reviewed medical journal, European Journal of Contraception and Reproductive Health Care.
In the U.S., it bills itself as a fertility monitoring app rather than a contraception method.
On its website, it warns that one out of 100 women who use the app for one year may become pregnant. The birth control pill is said to be 99% effective, when used as intended.
"As our user base increases, so will the amount of unintended pregnancies coming from Natural Cycles app users, which is an inevitable reality," Natural Cycles said in a statement sent to CNNMoney.
The company said that "hundreds of thousands" of women continue to trust the brand as a birth control prevention or pregnancy planning tool. It added that individuals must be 18 or older to use the app and suggested it may not be best suited for younger women.
In November, Natural Cycles announced $30 million in new funding to scale its global presence.
"Today, there is a big trend for women to move away from hormonal contraception, and Natural Cycles can provide a helpful option for these women," the statement said. "We therefore expect to decrease the unwanted pregnancy rates because we're increasing contraceptive choice, and see that many of our users are women [who] have not used any type of contraception before."