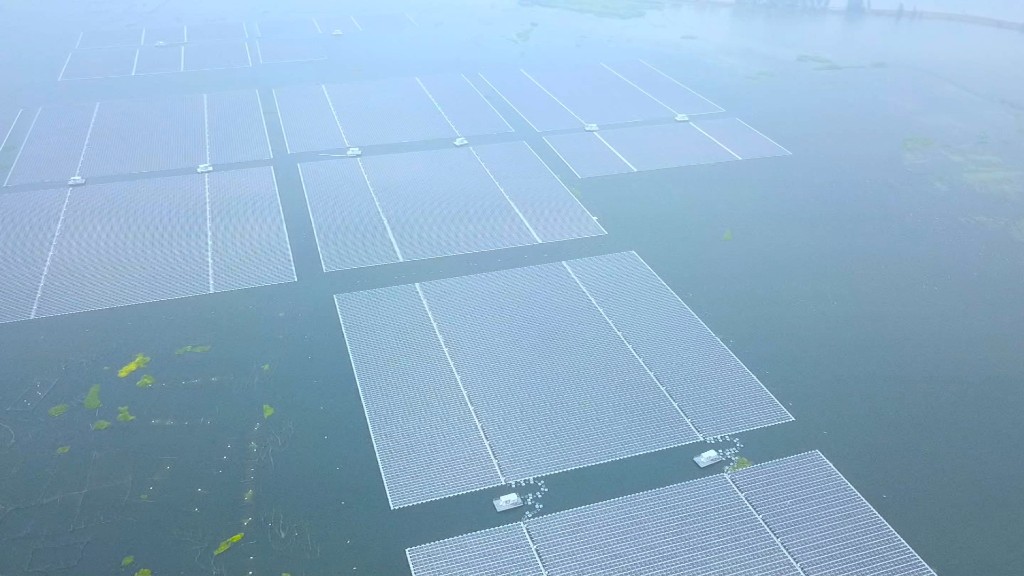 China is upset over President Trump's decision to impose tariffs on U.S. imports of solar panels and washing machines.
The Chinese Commerce Ministry on Tuesday expressed "strong dissatisfaction" over the move, saying it "aggravates the global trade environment."
The tariff of 30% on foreign solar panels is a blow for China, the world's biggest supplier of the products. Beijing has been widely accused of heavily subsidizing its domestic solar industry and flooding global markets with cheap panels.
The new measures -- announced Monday by top U.S. trade official Robert Lighthizer -- are Trump's first significant trade actions of 2018 and a demonstration of his "America First" agenda.
Related: Trump slaps tariffs on foreign solar panels and washing machines
"The President's action makes clear again that the Trump Administration will always defend American workers, farmers, ranchers, and businesses in this regard," Lighthizer said.
The Chinese Commerce Ministry called the U.S. process that led to the tariffs "an abuse" of the trade measures available to the Trump administration. In its investigations, the U.S. International Trade Commission determined that imports of solar panels and washers had hurt American companies.
Experts have warned that trade issues are set to put a heavy strain on relations between the world's two largest economies this year.
With Trump expected to make big decisions on possible tariffs in other areas in the coming months, Beijing urged his administration to tread carefully.
Related: Trump and China: 2018 could get nasty
"China hopes the U.S. will exercise restraint in using trade restrictions," the ministry said in a statement, warning that it will "resolutely defend its legitimate interests."
Other countries and foreign companies are also firing back against the Trump administration's announcement. Here's what they're saying:
South Korea: We're taking this to the WTO
South Korean Trade Minister Kim Hyun-chong called Trump's decision "excessive and a clear violation" of World Trade Organization rules.
South Korea plans to file a complaint with the WTO over the move to impose tariffs, Kim said at a meeting with industry officials.
"The U.S. opted for a measure that puts the domestic political situation above international rules," he said.
Related: U.S. and South Korea go head-to-head on trade
South Korea is one of the main losers from the U.S. tariffs on washing machines. Two of its biggest companies, Samsung (SSNLF) and LG, are key suppliers to the American market.
The Trump administration is already engaged in talks with the South Korean government to overhaul the free trade pact between the two countries.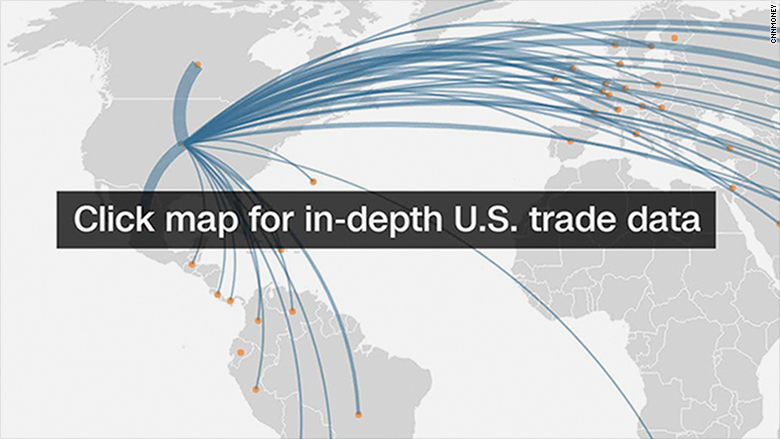 Mexico: We'll respond with 'all legal resources'
Mexico, one of the top three U.S. trading partners, said it "laments" Trump's trade action.
"Mexico will utilize all legal resources available in response to the U.S. decision," the country's Economy Ministry said Monday.
The U.S. imported solar panels worth $1.1 billion and washing machines worth $278 million from Mexico in 2016, the ministry said, citing U.S. Census Bureau data.
Related: NAFTA is close to falling apart with time running out
Samsung and LG both make washing machines in Mexico that are exported to the U.S.
The Trump administration is in the midst of talks with Mexico and Canada to renegotiate NAFTA, the free trade agreement that binds the three North American nations.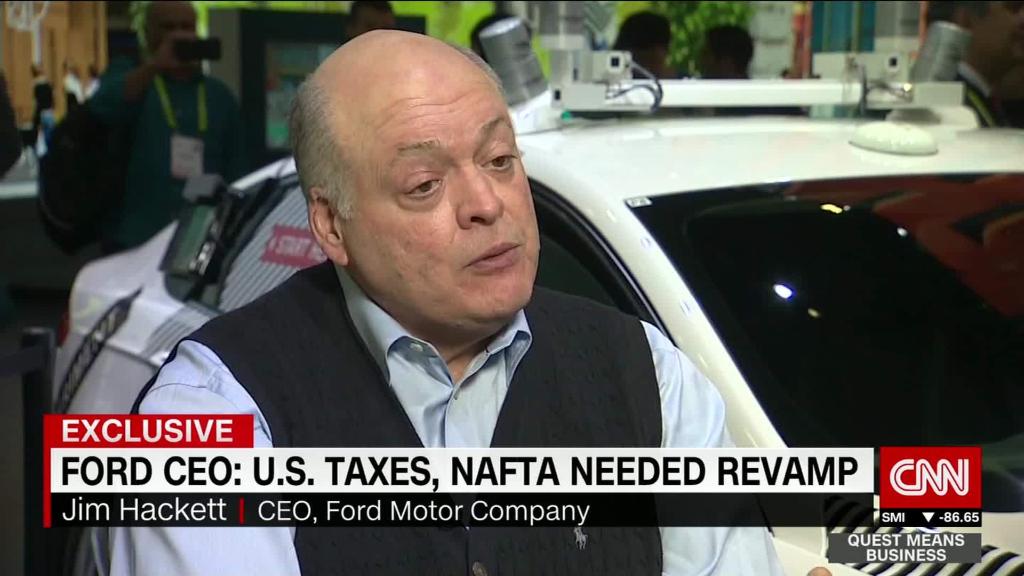 Samsung: 'A great loss for American consumers'
Samsung, South Korea's biggest company, called the U.S. move to put tariffs on washing machines "a great loss for American consumers and workers."
"This tariff is a tax on every consumer who wants to buy a washing machine," the company said. "Everyone will pay more, with fewer choices."
Samsung added that it has hired more than 600 American workers at its new factory in South Carolina, which started producing washing machines this month.
LG: Decision 'threatens many new U.S. jobs'
LG, the other big South Korean manufacturer affected by the tariffs, said it was "very disappointed in this misguided decision" by Trump.
It noted in its statement that it's building a new washer factory in Tennessee.
Related: Washing machine wars: U.S. backs Whirlpool in trade fight with Samsung
"The result of this case hinders the ramp-up of the new plant and threatens many new U.S. jobs," the company said. "And the result also harms iconic American retailers that depend upon the sale of LG washers."
LG added that it will "explore its options to try to mitigate the effect of this trade decision on American consumers, retailers and the people of Tennessee."
-- Serenitie Wang, Taehoon Lee, Patrick Gillespie and Danielle Wiener-Bronner contributed to this report.