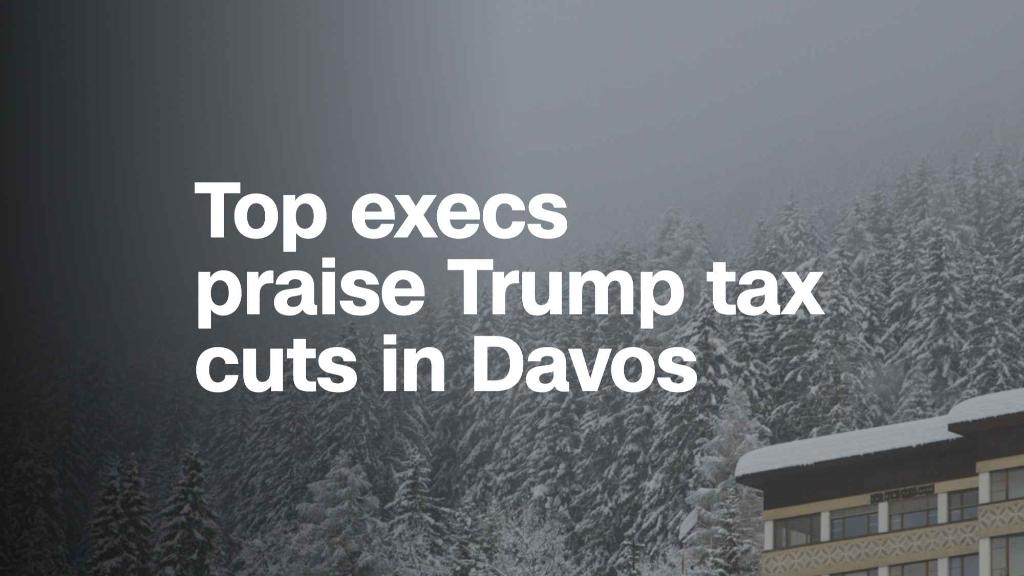 Top chief executives in Davos are heaping praise on changes to the United States tax code pushed through by President Trump.
The consensus at the World Economic Forum, which kicked off on Tuesday, is that the tax overhaul will boost U.S. growth and increase investment.
"There are companies all around the world who are looking at the U.S. now and saying, 'This is the place to be in the developed world,' " said Blackstone (BX) co-founder Stephen Schwarzman, who chaired Trump's economic advisory panel until it was dissolved in August after a series of resignations.
"There are going to be a lot of flows into the United States," he added.
The changes drop the corporate tax rate to 21% from 35%, and encourage American companies to bring overseas cash back home.
Credit Suisse (CS) CEO Tidjane Thiam said that businesses will now look to do more deals in the U.S.
"Tax reform in the U.S. has been exactly what we needed ... to give a new impetus to world growth," he said. "I do believe that the positive impacts of that are underestimated."
He cited the recent $3 billion purchase of Nestle's (NSRGY) U.S. candy brands by Italian firm Ferrero as a prime example.
"There's a whole pipeline of similar transactions building," said Thiam.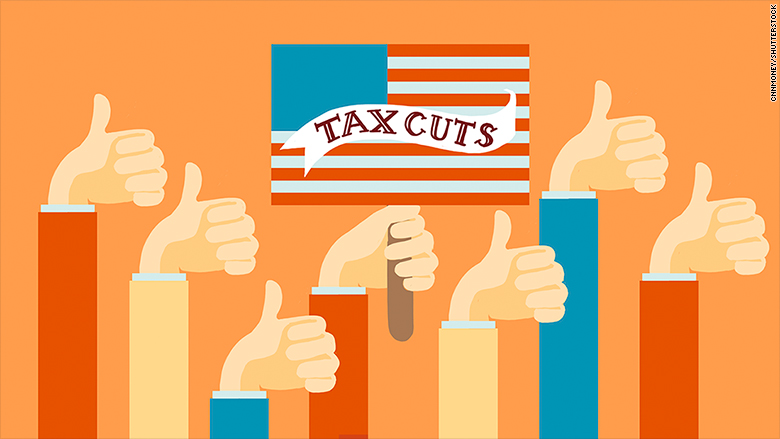 Related: What happens at Davos?
Citigroup (C) CEO Michael Corbat predicted the change in tax rules would help power business expansion.
"Maybe this is the catalyst that takes us from optimism to confidence," he said.
The executives voiced concerns that with the U.S. economy at full employment, businesses may struggle to fill new jobs that result from this wave of investment.
"The reality of bringing a lot of jobs back is difficult," said Bank of America (BAC) CEO Brian Moynihan.
Related: IMF says Trump tax cuts will boost global economy
The International Monetary Fund said Monday that the tax cuts are the latest piece of good news for the global economy.
The group expects the U.S. economy to grow by 2.7% in 2018, significantly faster than its earlier prediction of 2.3%. Growth will slow to 2.5% in 2019, but that's still much faster than the IMF's previous forecast of 1.9%.