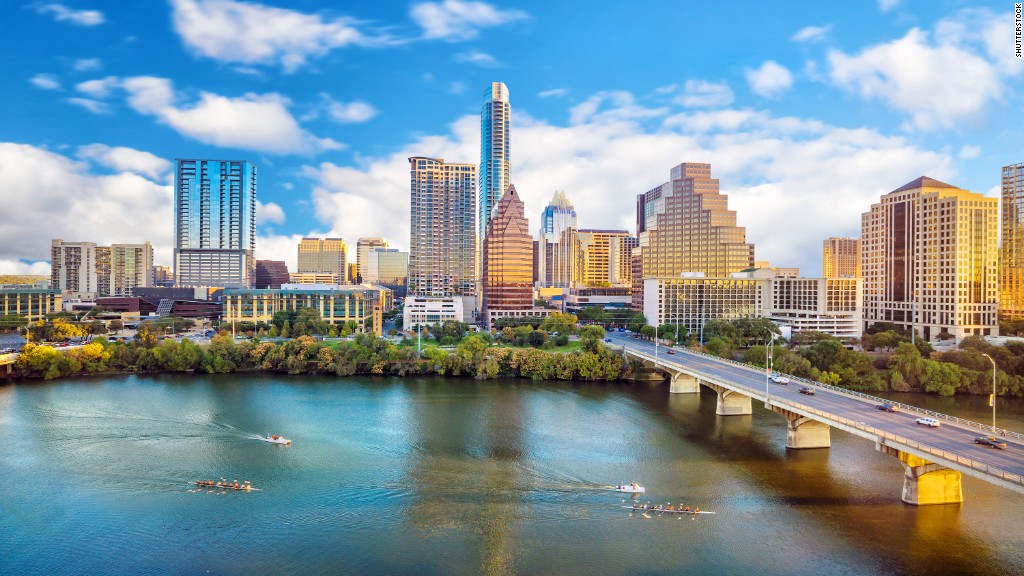 The economy is booming, but there could be reason to worry about future growth.
Plus, Amazon unveiled its narrowed list of potential locations for its second headquarters -- which could be good news for homeowners in the final city.
And then there was the brief government shutdown.
Here's what it all means for your wallet.
THE SHORT-LIVED SHUTDOWN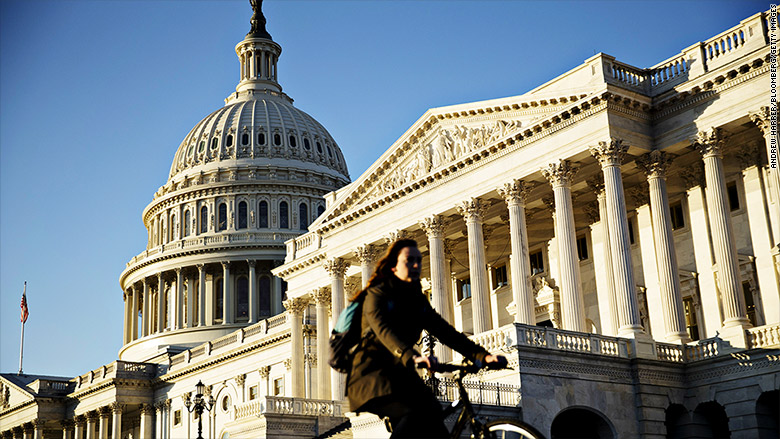 The federal government was closed at the start of the week. But it was open again Tuesday after lawmakers came to a deal to fund the government until February 8.
That means we could be right back where we started in a few more weeks.
Here's the deal with a government shutdown:
Federal agencies are affected differently. For instance, for this latest shutdown, the IRS remained open but in limited capacity. When that happens, Americans expecting refunds or waiting to hear back about an existing audit or other tax matter could find themselves in limbo.
Many federal employees become furloughed during a shutdown, which means they don't report to work and don't get a paycheck. But in previous shutdowns, furloughed workers were paid retroactively after lawmakers reached a deal. Federal workers who are deemed "essential" will continue to show up to work, but their pay will be delayed.
Military personnel are considered essential during shutdowns, so they continue to report for duty. Last week, USAA announced it would offer interest-free loans to military members if paychecks were affected.
When the government closes, it affects the economy. But the size of the hit depends on how long the shutdown lasts. For example, the government shutdown in 2013 lasted for 16 days, and cost $20 billion in lost economic activity. CNNMoney's Chris Isidore breaks down the potential economic impact of the shutdown. For history buffs, here's what the last government closure looked like.
THE ECONOMY IS DOING GREAT*
By most accounts, the economy is firing on all cylinders: the stock market is soaring, the unemployment rate is low and wages are finally starting to tick up.
But there could be storm clouds on the horizon, said New York Federal Reserve Bank president William Dudley in a recent speech. There are two potential threats: Rising consumer debt and possible missteps by the Federal Reserve.
Speaking of consumer debt, here's some sobering news: Only 39% of Americans say they would be able to pay for a $1,000 unplanned expense. Having an emergency savings fund is important to avoid having an unforeseen event throw you into a debt spiral. Here are some expert tips on how to start saving more.
WHO WILL GET AMAZON'S ROSE?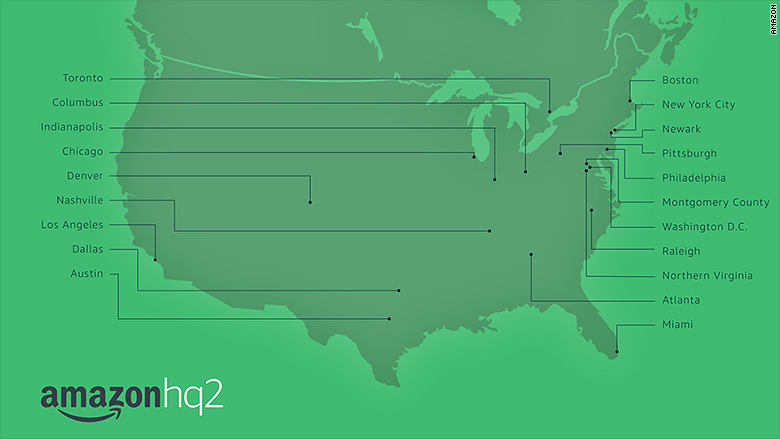 Amazon announced last week it has narrowed its list of locations to 20 finalists for its second corporate headquarters. Cities across the country rolled out the welcome mat for the online shopping giant, offering a slew of benefits. Here's what you need to know about the final cities.
The company estimates that the second headquarters will cost at least $5 billion and bring as many as 50,000 high-paying jobs. That's good news for the local economy Amazon chooses to call home -- especially the housing market. Here's a look at what experts said will happen to home prices in the chosen city.
IT'S TIME TO GET SERIOUS ABOUT RETIREMENT
Whether it's still decades away or just around the corner, it's time to get serious about retirement planning. The earlier you start saving -- even if it's just a small amount -- the better. But there's a lot of noise out there on the best way to invest your retirement savings, and what to do with it once you quit the workforce.
For instance, have you ever heard of the 4% rule? It's a good way to figure out how much you can afford to withdraw each year in retirement. Here's a quick explainer on how to use the rule to create a withdrawal strategy that works for you
And then there are annuities. This insurance product is often touted as a good way to protect your savings and create a steady stream of income in your golden years. But it's important to understand how they work before making any investment decisions.