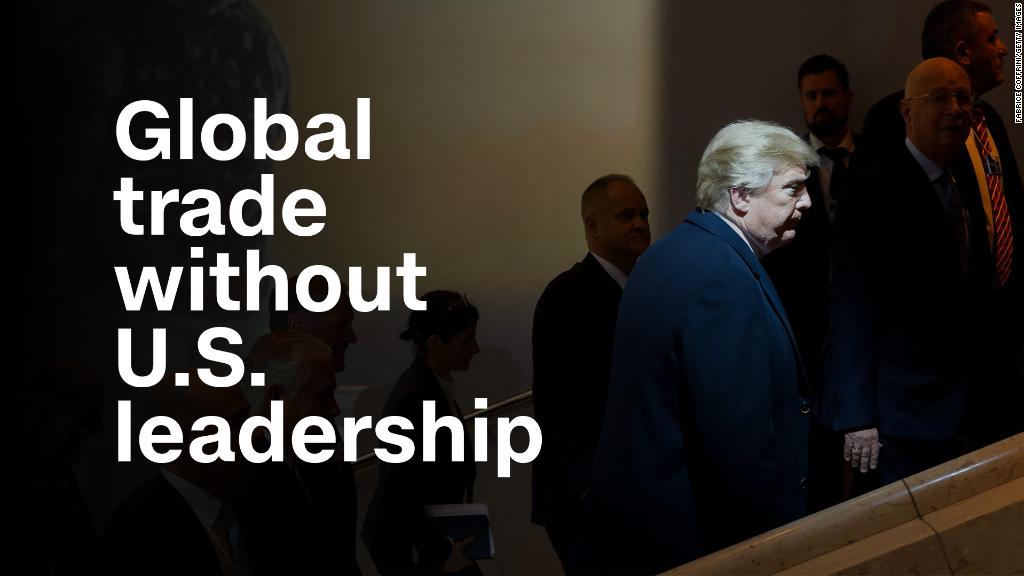 Quest's Profitable Moment
Donald Trump is now in Davos. His attendance at the World Economic Forum is even more noteworthy in light of apparent disagreements between the United States and the rest of the world on trade. Leaders including French President Emmanuel Macron, German Chancellor Angela Merkel and Canadian Prime Minister Justin Trudeau, have given full-throated defenses of globalization. Meanwhile, President Trump has imposed tariffs on Chinese and South Korean washing machines and solar panels.
President Trump's "America First" policy is widely perceived to be taking the United States on a protectionist journey. Not so, says National Economic Council Director Gary Cohn. Cohn told me, "We benefit when the rest of the world grows, and the rest of the world benefits when America grows." The "America First" policy is about Washington wanting fair trade and a level playing field.
Sign up for the weekly Quest newsletter in your inbox
The problem with trade disputes is that both sides always say they are in favor of free trade. Protectionism is a question of nuance and interpretation -- and, at the moment, that's the current perception about U.S. policy.
It will be fascinating to see if the president wants to change that narrative and appear more global-minded. Alternatively, he may be content to leave the rest of the world with the impression he doesn't care what they think ... and leave the meaning of "America First" conveniently vague.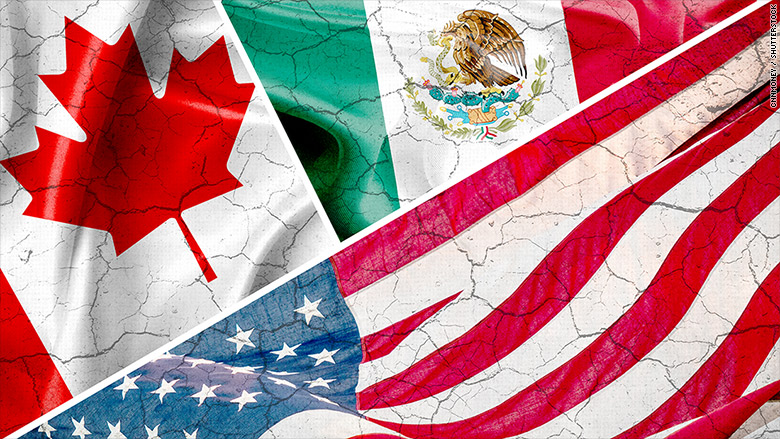 NAFTA is reaching decision time. Round 6 of talks to reform the pact between Mexico, Canada and the United States is ongoing and will finish Monday. Through five rounds, no major progress had been made on divisive issues, such as auto manufacturing. The situation grew thornier this week when the Trump administration slapped tariffs on washing machines and solar panels. The tariffs will mostly hurt Mexico. With Mexico's presidential election only five months away, some experts say a deal needs to be struck soon.
-- Patrick Gillespie
U.K. grateful to Mnuchin for lifting the pound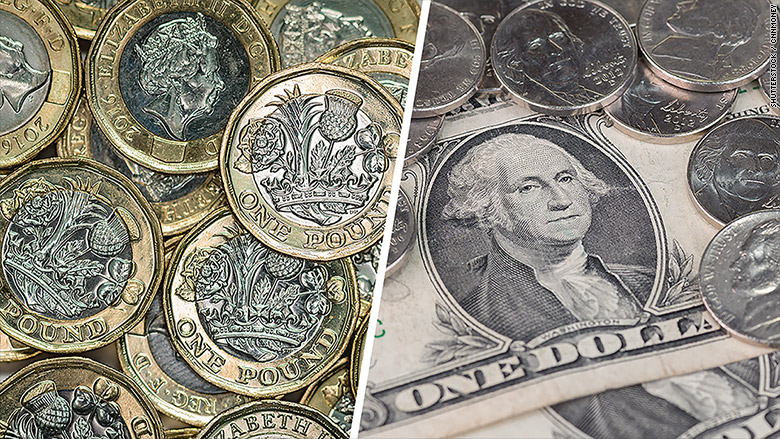 "Steve, thanks very much." That's what U.K. Treasury chief Philip Hammond told Steven Mnuchin in Davos after the U.S. Treasury secretary said a weak dollar is helping to boost U.S. trade. The comments pushed the British pound to its highest level against the greenback since June 2016. Mnuchin later clarified his remarks, saying there are short-term benefits to a weaker dollar but that over the long haul, a stronger dollar reflects the health of the U.S. economy. And Trump lifted the dollar when he told CNBC: "The dollar is going to get stronger and stronger, and ultimately I want to see a strong dollar." The dollar is down more than 10% against major world currencies over the past year.
-- Paul R. La Monica
The GE debacle keeps getting worse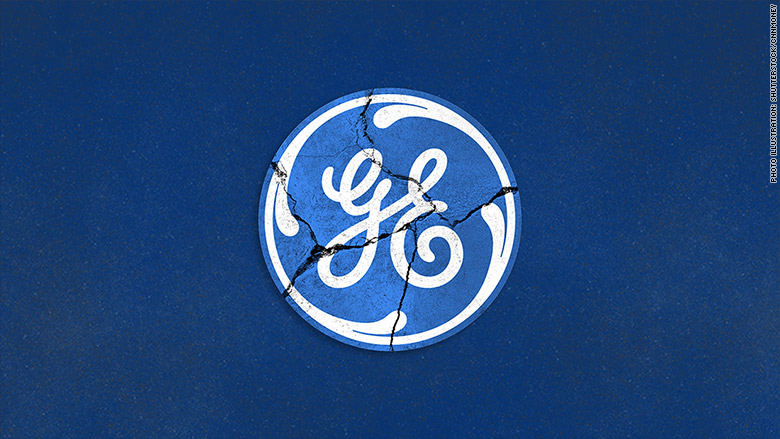 General Electric has missed the stock market boom -- by a mile. Investors were hoping the worst was over, but GE's terrible bet on fossil fuels caused its power profit to crash by 88% last quarter. The power problems ignited a serious cash crisis at the once-great company. Fears about other problems lurking inside GE were realized when the conglomerate revealed the SEC is probing its finances. If there's one company that didn't need a fight with Wall Street's top cop, it's GE.
-- Matt Egan
Qatar is growing despite Arab boycott
Qatar's finance minister says the Gulf state is "open for business" eight months after its Arab neighbors broke off ties. Last June, Saudi Arabia, the United Arab Emirates, Bahrain and Egypt cut all diplomatic and transport links with Qatar. They accused Doha of funding terrorism and destabilizing the Middle East. Qatar strenuously denies those claims. Qatar's energy wealth has helped it ride out the economic shock of the boycott. It's the world's leading exporter of liquified natural gas, accounting for about 30% of global demand. The country is also home to a leading global airline, Qatar Airways, and it's preparing to host the 2022 World Cup.
-- Nathaniel Meyersohn
Quick takes
Brazilian investors cheer news that former president is going to jail.
Trump administration targets North Korea, again.
Largest U.S. East Coast refinery files for bankruptcy.​
JPMorgan workers get a raise, Disney and Verizon employees get bonuses.
For the first time ever, Starbucks baristas get sick leave.
Americans are losing their taste for Budweiser.
What's next
U.S. GDP: The government is set to release economic growth figures for the fourth quarter and 2017 on Friday. The American economy grew at an annual rate of about 3% in the previous two quarters. The last time that happened -- back-to-back growth of 3% -- was in 2014.
First Fed meeting of the year: The Federal Open Market Committee plans to meet on Tuesday and Wednesday for its first session of 2018. It will be the last time Fed Chair Janet Yellen will oversee the meeting. Her successor, Jerome Powell, will assume the post when Yellen's term expires in early February. Powell was officially confirmed this week. His Fed is expected to raise rates three times in 2018.
More earnings: Several big companies are set to report fourth-quarter earnings next week, including Microsoft, McDonald's, Facebook, Mondelez, Amazon, Apple and Alphabet.