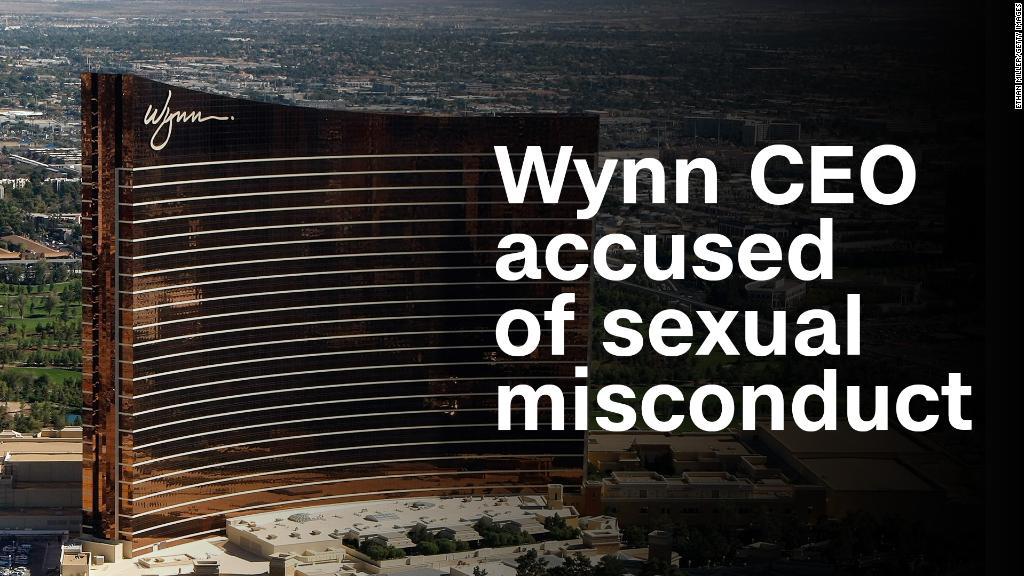 Shares of Wynn Resorts plunged more than 10% Friday after a Wall Street Journal story detailing numerous allegations against founder and CEO Steve Wynn.
Wynn denied the charges in the Journal story.
"The idea that I ever assaulted any woman is preposterous," he said in a statement that the company sent to CNN. "We find ourselves in a world where people can make allegations, regardless of the truth, and a person is left with the choice of weathering insulting publicity or engaging in multi-year lawsuits. It is deplorable for anyone to find themselves in this situation."
But the Journal said it had spoken to more than 150 current and former employees as part of its reporting.
Steve Wynn allegations: Here's his response
The Journal story says that one married manicurist received a $7.5 million settlement from Wynn after she complained in 2005 that she had been ordered by Wynn to have sex, even though she told him she was married and did not want to have sex. The story said her supervisor told the paper that after the incident she filed a detailed report to the casino's human-resources department recounting the episode.
According to the Journal's story, the broad terms of the incident and payment were referenced in a heavily redacted lawsuit that was filed by Wynn's ex-wife, Elaine Wynn, in 2012. She is seeking to lift restrictions on her sale of Wynn Resorts (WYNN) shares. According to the paper, a Wynn corporate attorney said in a court hearing that there were "allegations of assault." But the paper said details of the incident with the manicurist and the amount of the settlement had not previously been reported.
The company said it is "committed to operating with the highest ethical standards and maintaining a safe and respectful culture." It said it has a hotline any employee can use anonymously to make a complaint about sexual harassment or misconduct. "Since the inception of the company, not one complaint was made to that hotline regarding Mr. Wynn," said the statement.
Wynn Resorts alleges that the Journal story is a result of an effort by Elaine Wynn to "tarnish the reputation of Mr. Wynn in an attempt to pressure a revised divorce settlement from him." Steve Wynn echoed that claim in the statement he provided to CNN.
The Journal story quoted Elaine Wynn's attorney as saying the claim that she instigated the Journal's article "is just not true."
The story also says that a massage therapist reported that Wynn regularly demanded that she "massage" his penis to climax during each session. She said that when he later demanded she perform oral sex on him, she refused, and when she told him she was uncomfortable with his requests, he stopped asking for massages from her.
Wynn, who turns 76 on Saturday, is the first CEO and founder of a major publicly-traded company to face such charges, although a growing number of men in business in have been accused of sexual misconduct in the last year.