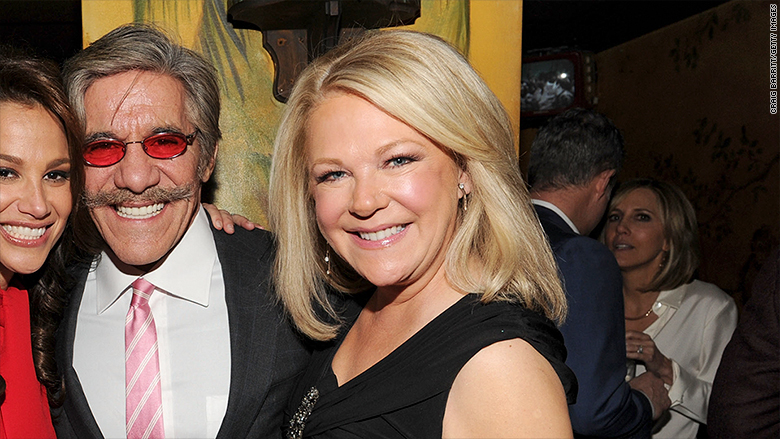 Legal analyst Lis Wiehl, who was in the news last year for striking a $32 million settlement deal with Bill O'Reilly, is getting back to reporting the news.
On Monday, Wiehl will be named an anchor and analyst for Law & Crime, a new live-streaming network. She'll start on February 6.
The website is part of Abrams Media, which is led by television host and executive Dan Abrams.
"Lis has long been one of the most well respected, and best known, legal analysts in the country and so I am thrilled that she is joining our terrific team of lawyer/anchors," Abrams said.
Wiehl was a Fox News analyst and a regular on "The O'Reilly Factor" for well over a decade.
Her sudden departure, in January 2017, came at the exact same time she reached a settlement agreement with O'Reilly.
According to The New York Times, which revealed the settlement last October, Wiehl's complaints "included allegations of repeated harassment, a non-consensual sexual relationship and the sending of gay pornography and other sexually explicit material to her." The story cited "people briefed on the matter."
After the settlement deal was reached, Wiehl signed an affidavit that said she had "no claims against Bill O'Reilly."
O'Reilly told The Times that "I never mistreated anyone" and "this is crap."
As for Wiehl, she said in an email to colleagues at the time that "I have decided to leave Fox to devote myself to my writing and other pursuits."
Wiehl has not spoken publicly about the circumstances of the O'Reilly settlement. Through a representative, Wiehl declined an interview request over the weekend.
Prior to her work at Fox and other networks, Wiehl was a federal prosecutor.
Now she'll be hosting trial coverage for Law & Crime.
The live-streaming network is an extension of one of Abrams' web sites, previously known as LawNewz.
It's a digital version of Court TV, providing live feeds and replays of trials in various jurisdictions. Abrams is working on distribution deals for the channel.
Last fall A+E Networks, which operates several cable channels, became a minority investor in Law & Crime.
The investment provided funding for more trial coverage, documentary programming, and a new TV studio.