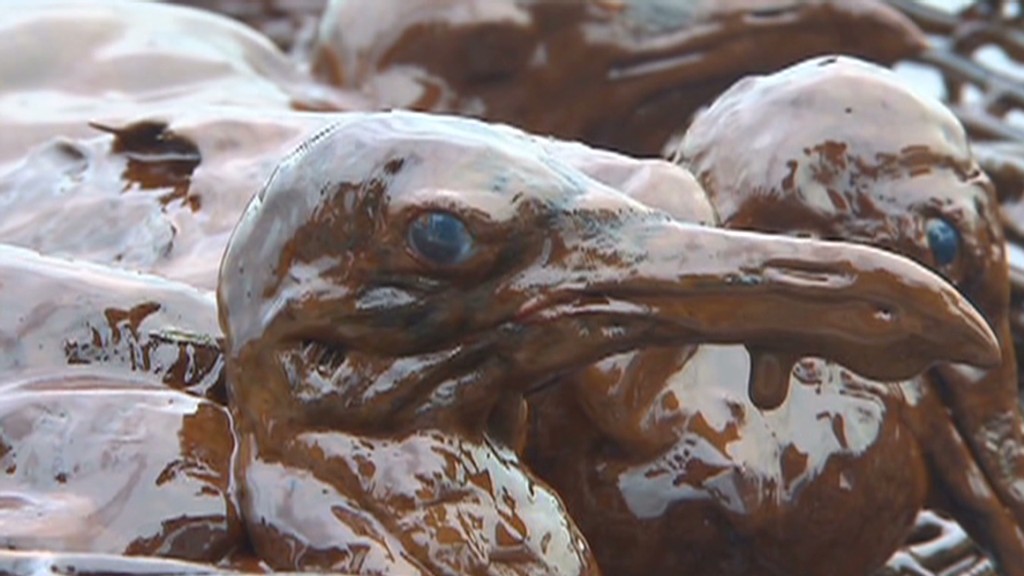 A federal safety agency investigating an Oklahoma oil rig explosion is on President Trump's chopping block.
The U.S. Chemical Safety and Hazard Investigation Board is probing last week's deadly blaze in Quinton, Oklahoma, about 100 miles south of Tulsa. Five workers died in the explosion.
The agency is modeled after the U.S. National Transportation Safety Board and investigates chemical accidents. It has four board members appointed by the president and confirmed by the Senate. Although it doesn't have regulatory powers, it provides safety recommendations to plants, regulators and industry and labor groups.
It's one of dozens of agencies the Trump administration proposed to eliminate in the White House's $4.1 trillion full-year budget for 2018. Last year, the board had an $11 million budget and a staff of around 40.
Related: 'Drill, baby drill!' comes to oil safety regulator
"While CSB has done some outstanding work on its investigations, more often than not, its overlap with other agency investigative authorities has generated unhelpful friction," the White House budget office said in its May proposal.
The board's responsibilities are "largely duplicative" of other agencies such as Occupational Safety and Health Administration and Environmental Protection Agency, the office said to justify the decision.
In 2015, chair Rafael Moure-Eraso resigned after a congressional investigation found he created a hostile work environment and retaliated against whisteblowers.
The board has issued 800 safety recommendations since it launched. It investigated the 2010 BP Deepwater Horizon disaster, which killed 11 and caused a three-month oil spill. The agency found in 2012 that BP did not mitigate risks of a major accident prior to the spill.
In September, the board announced it would launch an investigation into chemical spills in Houston from Hurricane Harvey.
Board chair Vanessa Allen Sutherland defended the agency in March after the president released a preliminary budget.
"Our investigations and recommendations have had an enormous effect on improving public safety," she said in a statement. "The CSB has been able to accomplish all of this with a small and limited budget."