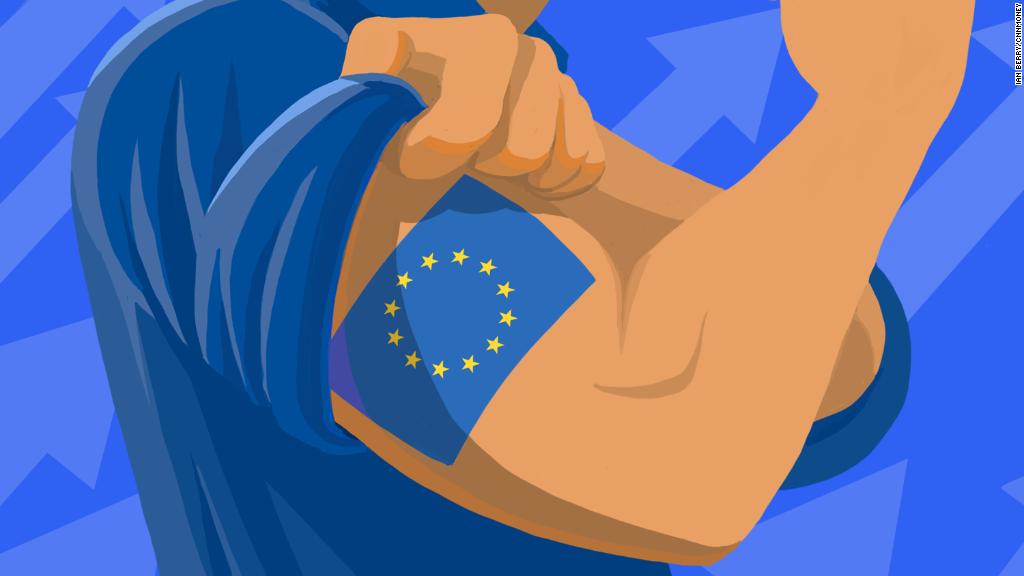 Sure, the United States is growing at a nice clip. But Europe's economy is expanding at an even faster rate.
Economic growth in the 19 countries that use the euro currency was 2.5% in 2017, according to official data published Tuesday. Growth in the 28-member European Union also reached 2.5% last year.
It's the best period of growth for both groupings since 2007, putting Europe just ahead of the 2.3% expansion posted by the U.S. in 2017.
Europe, which has suffered years of anemic growth caused by a series of debt crises, is part of a global economic resurgence that could continue in 2018.
"Anything the U.S. economy can do the eurozone economy can do, slightly better it seems," said Jacob Deppe, head of trading at online currency broker Infinox Capital.
"With both the U.S. and eurozone growing in tandem and with Asian economies on a roll, the hope is that 2018 delivers continued growth, further confidence and economic stability for the first time in a decade," he added.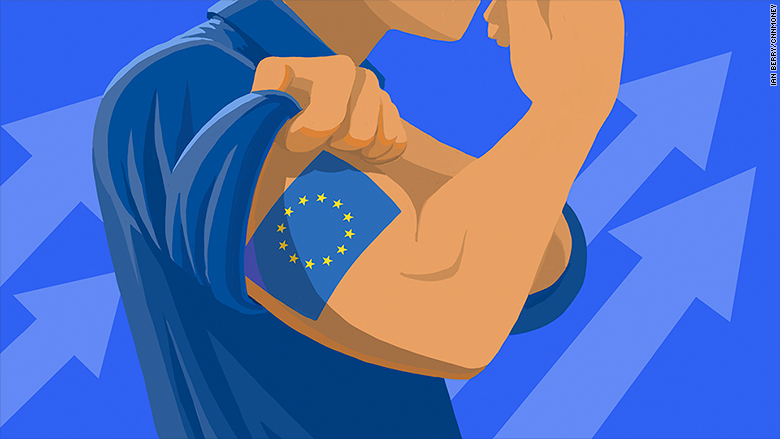 The improving economic picture in Europe helped boost the euro to $1.25 this month, an increase of 21% from its low of $1.03 at the start of 2017.
Related: Trump hints as trade fight with Europe
Things in Europe aren't perfect, however.
Unemployment is falling but remains high among young workers, and that's still holding back some countries.
Integrating migrants remains an economic and political challenge. And the region's aging population presents numerous challenges for health care systems and national pensions.
Investors got a look at some data for specific countries on Tuesday.
France's economy grew by 1.9% last year, according to its national statistics agency. That's up from 1.1% in 2016.
Growth in Poland hit 4.6%, a major improvement on the 2.8% rate posted in 2016.