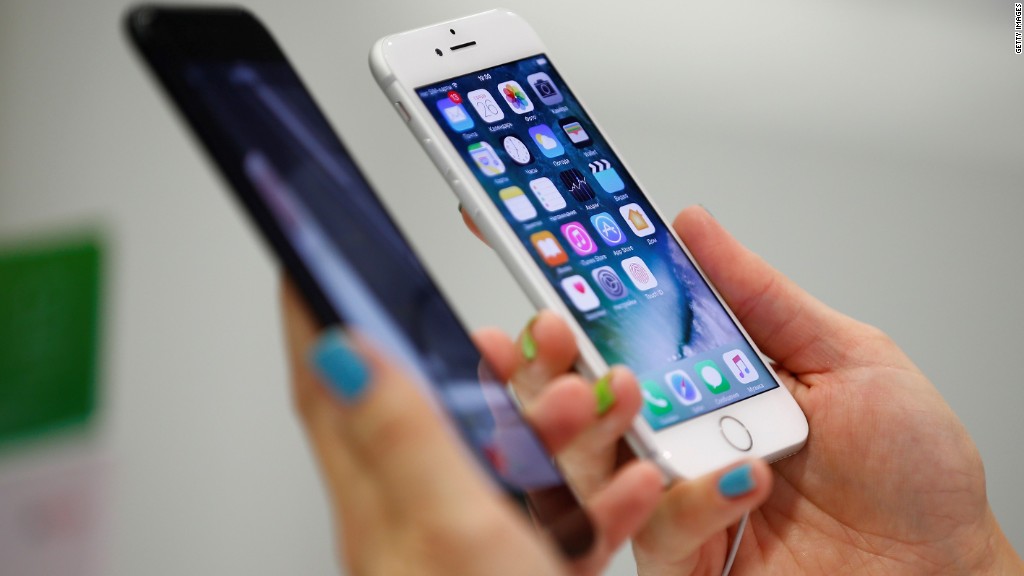 Apple is facing scrutiny from the U.S. government for deliberately slowing down older phones.
The Department of Justice has asked Apple (AAPL) for information related to its disclosure that it used software updates to slow the performance of older iPhones, according to a source familiar with the matter. The investigation is said to be in an early stage.
Bloomberg reported earlier Tuesday that the Justice Department and the Securities and Exchange Commission are now probing Apple over possible violations of securities laws.
Reps for the DOJ and the SEC declined to comment. In a statement Wednesday, Apple confirmed receiving government inquiries, but did not specify from which agencies.
"We have received questions from some government agencies and we are responding to them," Apple said in a statement provided to CNNMoney.
Related: A step-by-step guide to backing up your iPhone
Apple admitted last month that it used software updates to limit the performance of older iPhone models, including the iPhone 6, iPhone 6S, iPhone SE and iPhone 7.
The goal, according to the company, was to "smooth out" peak power demands and prevent older iPhones from sudden shutdowns as their lithium-ion batteries degrade. But it resulted in disappointing performance for users.
Apple's disclosure set off a backlash among consumer groups and government authorities around the world.
Senator John Thune, a Republican from South Dakota, criticized the company's lack of communication in a letter to Apple CEO Tim Cook.
"Even if Apple's actions were indeed only intended to avoid unexpected shutdowns in older phones ... there should have been better transparency with respect to these practices," Thune wrote.
The public prosecutor's office in Paris has also begun investigating the slowdown following a complaint filed by a consumer advocacy group called Stop Planned Obsolescence.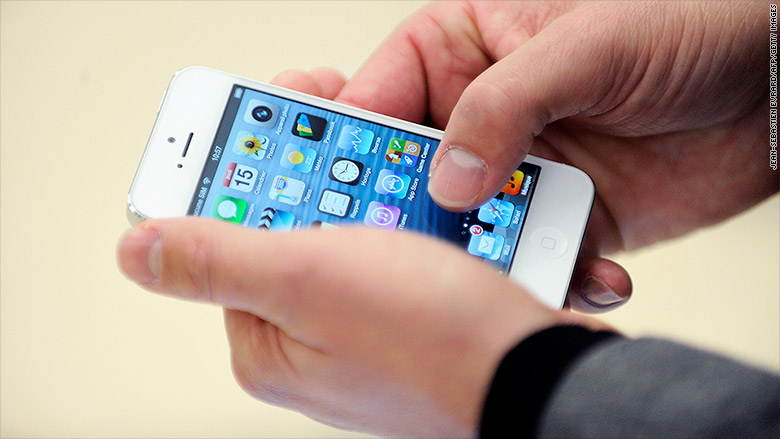 For its part, Apple has apologized to customers over the software update and dropped the price of battery replacements. Last week, Apple teased a new software update that will give users the ability to opt out of the company slowing down their phones.
"As we told our customers in December, we have never — and would never — do anything to intentionally shorten the life of any Apple product, or degrade the user experience to drive customer upgrades," Apple said in the statement Wednesday. "Our goal has always been to create products that our customers love. Making iPhones last as long as possible is an important part of that."
-- CNNMoney's Donna Borak and Ivana Kottasová contributed to this report.
Update: This story has been updated to include Apple's statement.