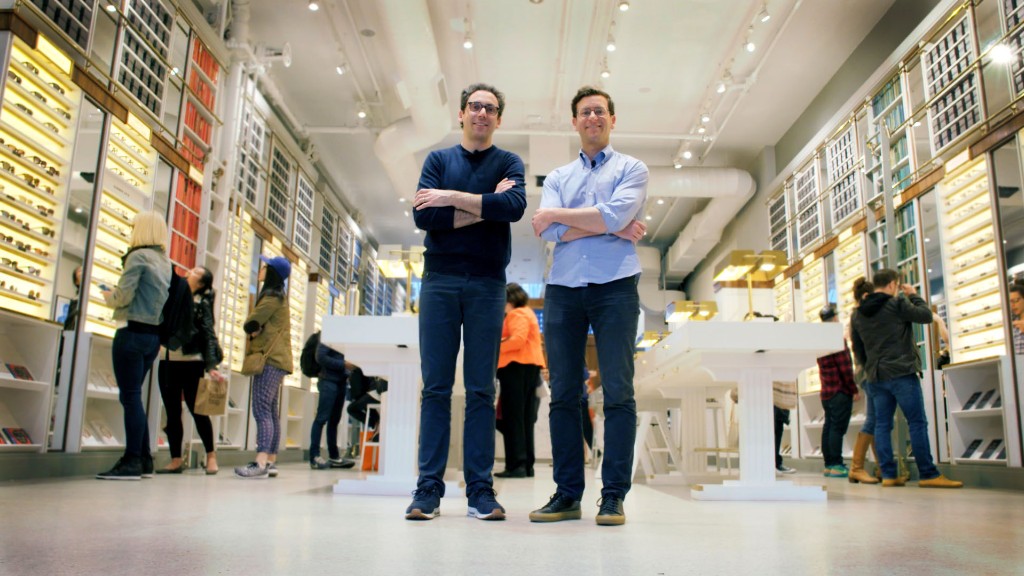 Warby Parker is making glasses for your mini-me.
The affordable and socially conscious glasses company is testing out a children's eyewear line.
For the next 12 weeks, shoppers who step foot in one of the company's eight New York City brick-and-mortar locations can shop the collection, which is made up of six smaller-sized versions of popular Warby Parker adult frames.
Each frame comes in two options: "Jr." for those who are eight years old and older, and "Jr. Jr." for kids ages four to seven. Once the prescription is filled, frames can be delivered to customers' homes around the country, or picked up at the store.
The frames cost the same as an adult pair ($95) because they're sourced from the same materials, according to cofounder Neil Blumenthal told CNN Tech.
While he was an MBA student at University of Pennsylvania's Wharton School, Blumenthal -- along with three other students -- cofounded the company in 2010. Warby Parker has since raised more than $215 million. Its most recent round of financing was in 2015.
Blumenthal said the new line is just a pilot for now, but the intention is for a broader rollout.
Related: How this contacts startup is fighting optometrists to survive
"This is a growth opportunity for us," he said. But he added it's not "a massive [one]."
"It's a smaller market because the refractive error -- for the most part -- presents itself around puberty," he said. "In our minds, it's an opportunity to better serve the customers and the communities we're in so we have a more holistic offering."
In addition to making the frames narrower for a child's face, there were other considerations, such as how glasses and mirrors are displayed in stores. Other details may be harder for customers to detect. The glasses have spring hinges instead of a fixed barrel hinge like Warby Parker's adult frames.
"The wear and tear of frames is slightly different for kids than for adults," said Blumenthal, noting kids tend to be a bit rougher with their items.
Because the company is based in New York City, Blumenthal -- who has two young children -- said the team is able to closely monitor the test run at stores.
Over the years, Warby Parker has developed a reputation for being socially conscious. For every pair of glasses sold, one is donated to someone in need around the world. This applies to the kid's line too. The company will work with New York City's Community Schools, which partners with local organizations to help kids succeed, to provide screenings, eye exams and glasses to children.