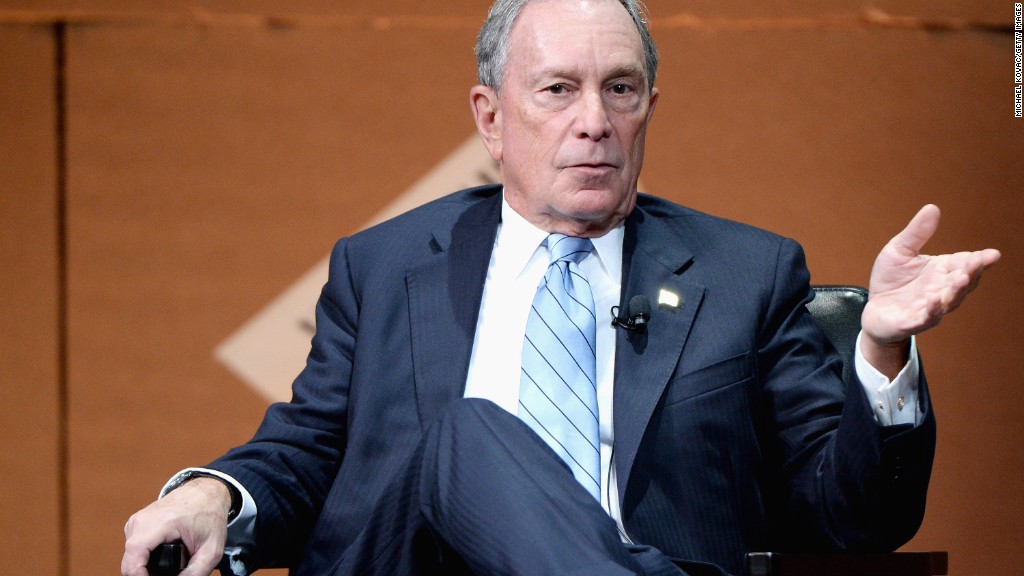 There's a new powerful entrant in the battle for financial data supremacy: Blackstone.
The private equity firm has agreed to buy a majority stake in Thomson Reuters' financial and risk unit for $17 billion, putting it in direct competition with Bloomberg.
Bloomberg and Thomson Reuters provide financial data and other services to bankers, investors and regulators. Other smaller companies like FactSet (FDS) also compete in the market.
Thomson Reuters (TRI) will retain a 45% stake in the data unit. The group also owns a major international news operation and a unit that specializes in legal and tax and accounting services.
"We are delighted to partner with Thomson Reuters," Joe Baratta, Blackstone's global head of private equity, said in a statement. "This is a landmark transaction for Blackstone and our investment partners."
Bloomberg has long been the leading player in the financial data industry, leasing its "terminals" to investors for more than $20,000 a year.
The machines offer thousands of stats on stocks and bonds and commodities — just about anything that can be traded. They also include a messaging platform, which traders use to share information.
Many investors consider the Bloomberg product indispensable -- and even a status symbol. There are more than 325,000 terminals installed worldwide. Others on Wall Street resent Bloomberg's dominant position.
Related: Bloomberg chief apologizes for data snooping
The private firm founded by former New York City mayor Michael Bloomberg has faced other new competitors in recent years -- including products backed by major banks.
One upstart, called Symphony, was developed by Goldman Sachs (GS) and supported by other major Wall Street firms.
Last year, Symphony announced it would integrate some features and functions from Thomson Reuters' flagship product, Eikon. That includes Eikon Messenger, a free service that is used by over 300,000 people.
Thomson Reuters will retain full ownership of its legal, tax and accounting division. The company's news operation is not included in the deal and will continue to have editorial independence.
The deal includes a provision that will require the Blackstone-led data partnership to purchase Reuters news for a minimum of $325 million annually over three decades.