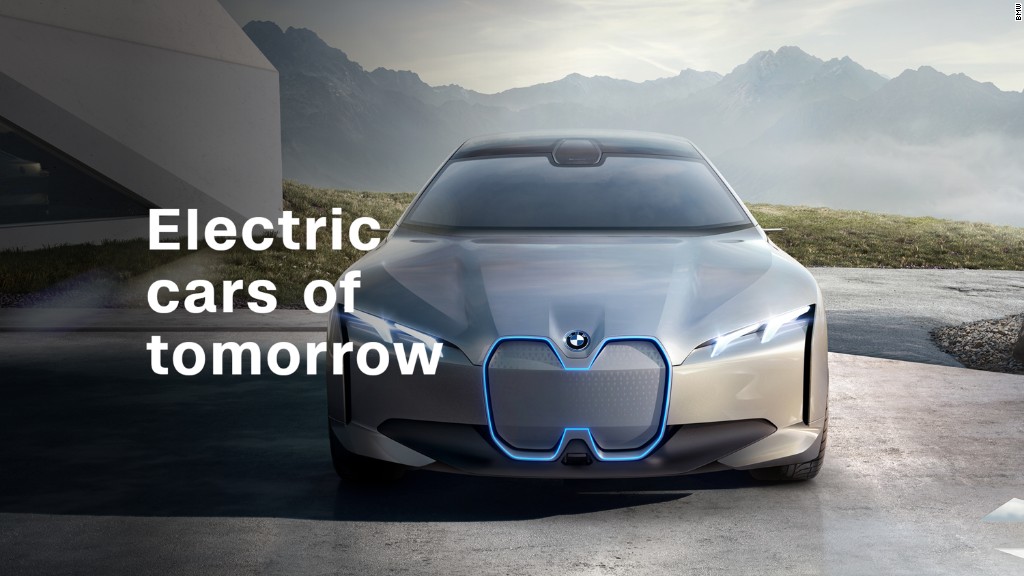 The battle for global supremacy in car sales is turning into a three-way fight.
Figures released by the world's top automakers show they were almost neck-and-neck in 2017.
An alliance between Renault (RNLSY), Nissan (NSANF) and Mitsubishi (MBFJF) led the way with combined sales of 10.61 million vehicles, or 6.5% more than the previous year.
That inched the Franco-Japanese partners ahead of Volkswagen Group, (VLKAY) which posted a 4% increase in sales to 10.53 million. Volkswagen -- which topped the ranking in 2016 -- includes sales from group brands such as Porsche, Audi and Skoda.
Related: Nissan working on mind-reading cars
Toyota (TM) -- runner-up in 2016 -- slipped into third place as vehicle sales rose by 2% to 10.39 million.
The data reflect the first full year of sales since Mitsubishi joined the Renault-Nissan alliance. The tie-up came in the wake of an emissions testing scandal at Mitsubishi.
It appeared to be Mitsubishi that made the difference, too. The brand saw its vehicle sales in China swell by more than 50% during the year. The world's second biggest economy is now Mitsubishi's largest market globally.
Related: Monkeys were used to test diesel fumes, German carmakers say
China has become the key driver of sales for automakers, as growth has slowed in the United States and Europe.
Volkswagen's deliveries in the country increased 5%, compared to just over 1% in Western Europe.
General Motors, the number one U.S. automaker, is set to unveil its 2017 sales numbers in February.