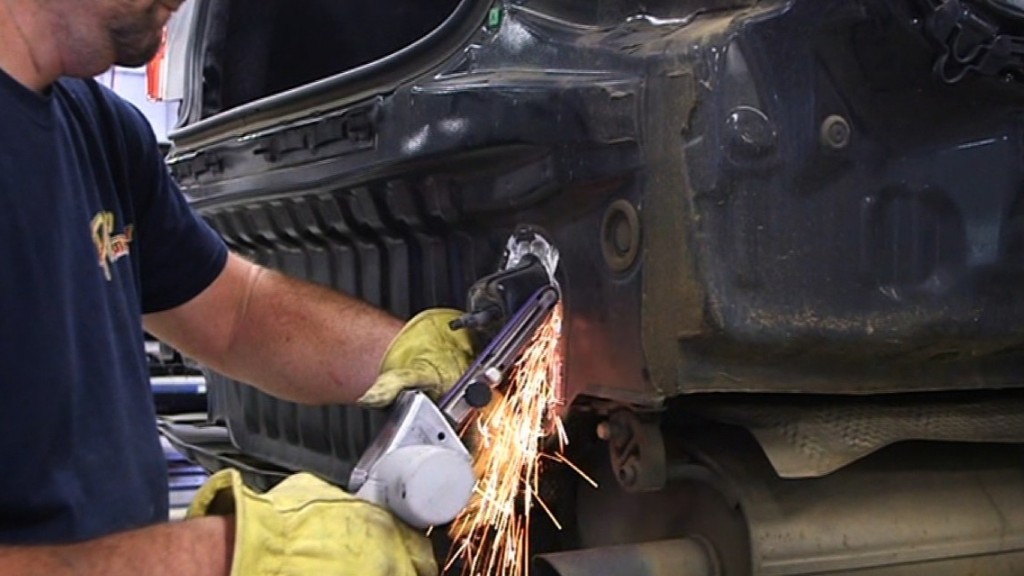 The best home, rental and car insurance is not necessarily the least expensive, but the one that covers you when you need it.
That's according to policy-holders who reported their experiences to Clearsurance, an independent insurance information site, which produced a ranking of the best insurance companies of 2018.
And the ranking shows that the best mix of affordability and service isn't always from the big players.
"The companies in the top ten weren't so much the large national companies that we see advertised all the time," says Todd Kozikowski, co-founder and chief revenue officer of Clearsurance. "But rather, it was regional carriers who offered good rates and great service, and even better service than some of the nationally known brands."
Related: 3 car buying tricks to ensure you get a good deal
Only two national companies make it on all three top 10 lists of best home, auto and renter's insurance: USAA and Geico.
USAA, a national company for military members and their families, had the best overall performance across all three lines of insurance. The Texas-based company ranked first for homeowners and renters insurance while finishing second for auto insurance. Geico was the only other company to land on all three lists.
The other top finishers? They are lesser known national carriers or mid-sized regional insurers.
New Jersey Manufacturers edged out USAA to be named the top-ranked car insurance company. And Erie Insurance Group ranked second for homeowners and fifth for car insurance.
Clearsurance's rankings came from looking at more than 50,000 customer reviews submitted by policyholders on its website in 2017. Each company's score came from factoring-in consumer ratings for the overall company, customer service and users' likelihood to recommend and to renew with the company. About half of the reviews were from policyholders who had experienced at least one claim with their company.
Companies had to meet a 100-review minimum to be included. For example, home and renters insurance company, Lemonade, was not included because the company didn't get 100 reviews, said Kozikowski.
Looking for insurance can be overwhelming. Here are three trends to keep in mind when looking at the options.
Service or price?
"We live in a five star world," says Kozikowski. "We rate everything from cars to consumer products to banana slicers. But when it comes to insurance, consumers often think too simplistically. They are only thinking about price. We forget about service reputation and the ability of a company to honor your policy should something go wrong."
The policy-holders who weighed-in on their experiences in this ranking show that service is equally, if not more important, than price.
And just because something is cheaper doesn't mean it is more or better coverage, says Kozikowski. "You may save 50% off other policies, but it may only be a six month policy."
Big or small insurer?
"People are reconsidering the big national carrier," says Kozikowski. "The regional company, while it may not have the big cash reserves of a national, they may have the ability to be more nimble and within the claims department get to a decision faster and that leads to people being more satisfied with the service."
While smaller carriers may not have the huge resources of national carriers, they can be more nimble and may more quickly address your claim.
"Look in your state in your region," says Kozikowski. "There are great companies with tremendous service that you may not have heard of. They may be more empowered to help out, even if they don't have the marketing dollars."
What are the insurer's incentives?
Be wary of online quote generators or "insurance comparison" sites. Often these sites have a financial incentives that push you toward a certain company, or get paid when you select certain companies.
One sure way to find out what people think of their insurer, without incentives, is to ask your friends, co-workers and neighbors.
People's experience with insurance companies is not something they'll often talk about, but if you ask whether they're happy with their insurer, they will likely have a pretty strong opinion.
A crowdsourcing site like Clearsurance or other independent sources of information like Consumer Reports can also help you learn about the actual experiences of policyholders to find out if a company is a good blend of price and service and right for you.