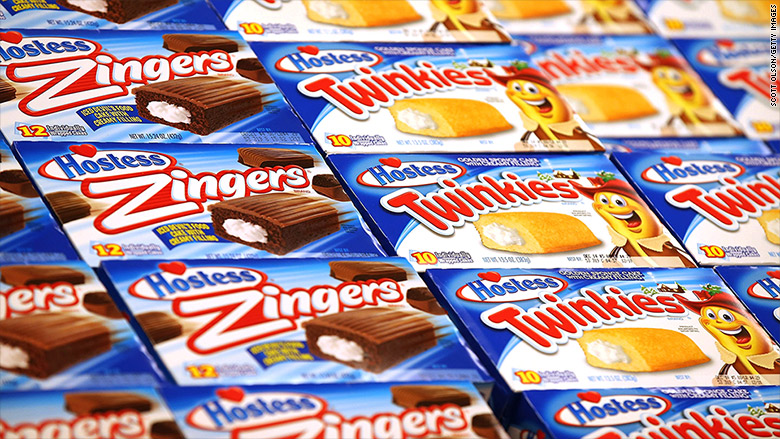 Hostess Brands is the latest company to offer bonuses thanks to the new tax plan. But it's the first to throw in Twinkies and Ding Dongs on top of the cash.
Hostess Brands (TWNK) said it would provide $1,250 bonuses to 1,036 hourly employees "following the recently enacted tax legislation."
The company said the bonuses would be $750 in cash and $500 in 401(k) contributions. It added that it would "further sweeten the benefit" by giving all of its 1,300 employees a year's worth of free baked products.
Each week for a year Hostess said will select a "product of the week" and provide a multi-pack to every employee.
Related: The whole story behind the 3 million workers who got tax cut bonuses
Many companies, including American Airlines (AAL), Disney (DIS) and AT&T (T), have given bonuses to employees citing the new tax plan, which lowers the tax rate for corporations. But the bonuses represent a fraction of how much money the companies are actually saving.
Hostess Brands, based in Kansas City, Missouri, is a century-old company that makes famous snacks like Twinkies, CupCakes and Ding Dongs.