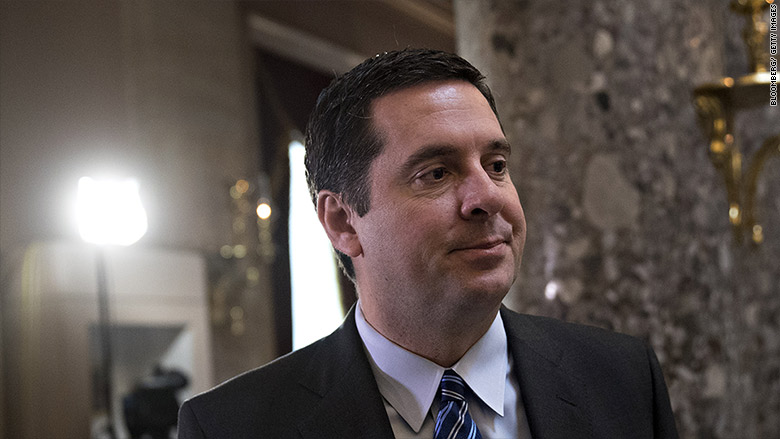 Key points from the disputed GOP-Rep. Devin Nunes intelligence memo appeared to have been released to news outlets friendly to the White House before being widely available to other media organizations.
Both Fox News and the Washington Examiner reported on highlights from the memo almost immediately after President Trump authorized the Republican-led House Intelligence Committee to release the four-page document.
At that time, other media outlets were still working to get details of the memo.
The news was initially reported without commentary by both Fox News and the Washington Examiner. Nevertheless, the move to provide key points to outlets friendly to the president raised eyebrows.
Chuck Todd, moderator of NBC's "Meet the Press," tweeted that it was "not a good look" for the House GOP to "release cherry picked excerpts through friendly media outlets in order to build a narrative."
"Only reinforces the partisan look to all this," Todd wrote in his tweet. "A truly nonpartisan act would have been a complete release without cherry picks."
Maggie Haberman, White House correspondent for the New York Times and a CNN political analyst, shared a similar thought.
"Quite the way to make it clear this isn't political as Trump claimed he wanted to divorce it from," she tweeted.
It's not unusual for government officials or agencies to brief select media outlets -- like The New York Times or Associated Press -- on issues before making information widely available to other news organizations.
Still, it was noteworthy that these details were made available to outlets with a conservative bent likely to report the news in a manner favorable to the White House.
And the fact that Fox News was among the first outlets to report key details from the Nunes memo was especially striking, because in many ways the release was the culmination of a furor that Fox News helped create.
Since the first reports regarding the memo, Fox News' opinion hosts have hyped the document and called for its release. Sean Hannity, the face of Fox's prime-time lineup, said it would "make Watergate look like a parking ticket." Tucker Carlson said there was "no excuse for withholding the document from the public." And The Daily Beast reported Thursday night that Hannity had personally advised the president to release it, a story that Hannity tweeted was "a total lie."
Spokespeople for Fox News and the White House did not immediately respond to a request for comment. A spokesperson for the chairman of the House Intelligence Committee declined to comment.
Hugo Gurdon, editorial director for the Washington Examiner, told CNN in a statement, "Our reporters are very plugged in with great sources in Washington so I'm not surprised but I am delighted that we scooped rival news organizations in learning what was in the FISA memo that everyone wanted to see."