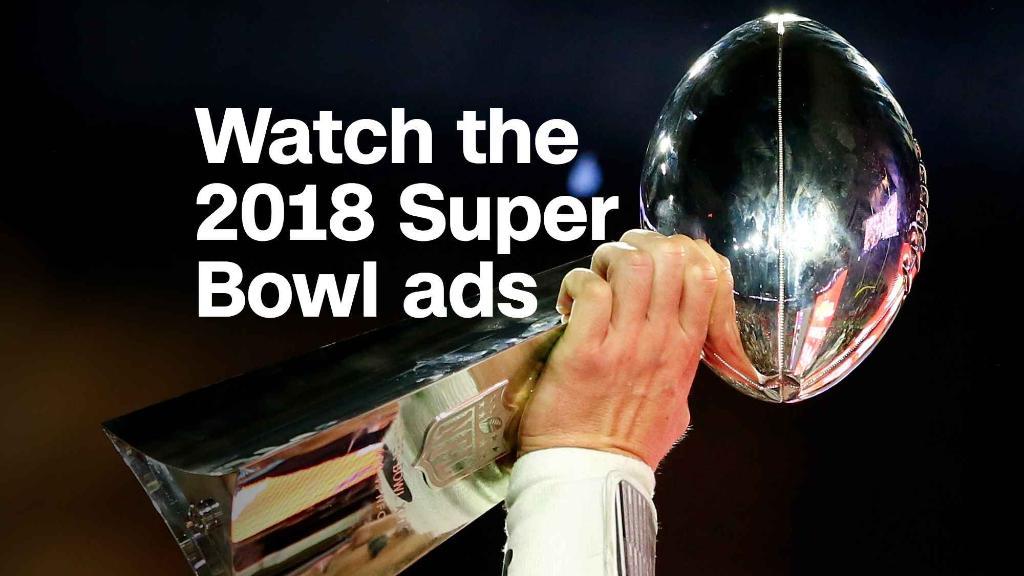 Remember Groupon?
After spending years in the shadows, the coupon company is reintroducing itself to the public with a Super Bowl ad featuring rising star -- and top Groupon user -- Tiffany Haddish.
It's been a rocky road for the company. This is its chance to win back customers and re-establish its brand.
What went wrong
Groupon (GRPN), which was founded in 2008, had a disappointing IPO in 2011 despite initial buzz.
After that, the company could never quite deliver on its promise of bringing deals to customers, and customers to local businesses. Merchants were overwhelmed by shoppers who bought at a discount, tipped on the too-low price and didn't come back. And customers, in turn, were disappointed by vendors ill-equipped to deal with big crowds.
On top of that, copycats and competitors quickly entered the field, and customers grew tired of having their inboxes flooded with daily deals.
Related: Why Super Bowl ads still matter
Unable to cope with the many challenges, Groupon steadily lost value and retreated from the public eye.
"It wast the hottest thing since sliced bread 8 years ago." said Priya Raghubir, a marketing professor at NYU's Stern business school. "And then it fell off."
Path to recovery
Over the years, Groupon has been rebuilding itself.
It tapped a new CEO in 2015 and bought competitor LivingSocial in 2016. The company also scaled down its sprawling international business to refocus on North America.
And Groupon learned from its mistakes.
"We've worked a hell of a lot on improving the merchant experience," said Jon Wild, the company's head of North American marketing.
He explained that now, small businesses that work with Groupon should get a steady stream of customers, rather than get bombarded with several customers in a short period of time.
Related: Coca-Cola's Super Bowl ad stays on trend, focuses on diversity
Groupon should also be better for shoppers, he said, thanks to a revamped mobile app and a deep well of businesses -- Wild said Groupon now has "more supply than ever." And new products like Groupon Plus let customers take advantage of Groupon deals without a voucher.
After making these changes, Groupon started returning to the mainstream with new commercials in 2016. But then Haddish came along, and pushed them into the spotlight.
Along came Tiffany
Over the summer, The "Girls Trip" star shared a story about using Groupon to book a swamp tour for herself, co-star Jada Pinkett Smith and husband Will Smith on "Jimmy Kimmel Live!" The interview went viral, raising Haddish's profile, as well as Groupon's.
The unexpected platform, Wild said, gave the company the incentive it needed to take a Super Bowl-ad sized leap. It's a big gamble, considering that Super Bowl ads cost millions of dollars, and that Groupon's last -- and, until now, only -- Super Bowl commercial in 2011 was a total flop.
Related: Jack in the Box takes on Martha Stewart in Super Bowl ad
Tom Forte, an analyst with D.A. Davidson, thinks it's going to pay off. "The fact that they're willing to spend [millions on a Super Bowl ad] suggests that they're feeling pretty good about their business," he said.
"As a long-time follower," he added, "I'm very encouraged with their current state of affairs, and I'm bullish on the stock."
Others aren't so sure.
A big swing
The big Super Bowl spend, said Ali Mogharabi, an analyst who covers Groupon for Morningstar, could mean that the company feels confident in what it can offer -- or that it's desperate to accelerate sales.
Overall, Mogharabi said, Groupon is more stable now than it has been in the past. But he's not convinced that they've managed to differentiate themselves from the likes of Yelp (YELP) and Google (GOOG), which also partner with small businesses.
Groupon argues that it's different from its competitors because its customers actually make transactions -- Yelp and OpenTable, a restaurant reservation website, serve as middle men between customers and merchants.
Raghubir, the marketing professor, said that if Groupon wants to succeed, it will have to do more than reintroduce a tweaked product to old clients. It will have to repair its reputation. And it'll take more than a clever Super Bowl ad to do that.
Customers understand that they can save money with Groupon, she said. But they may have been burned before. It will take time to prove to them that they can trust this version of Groupon.