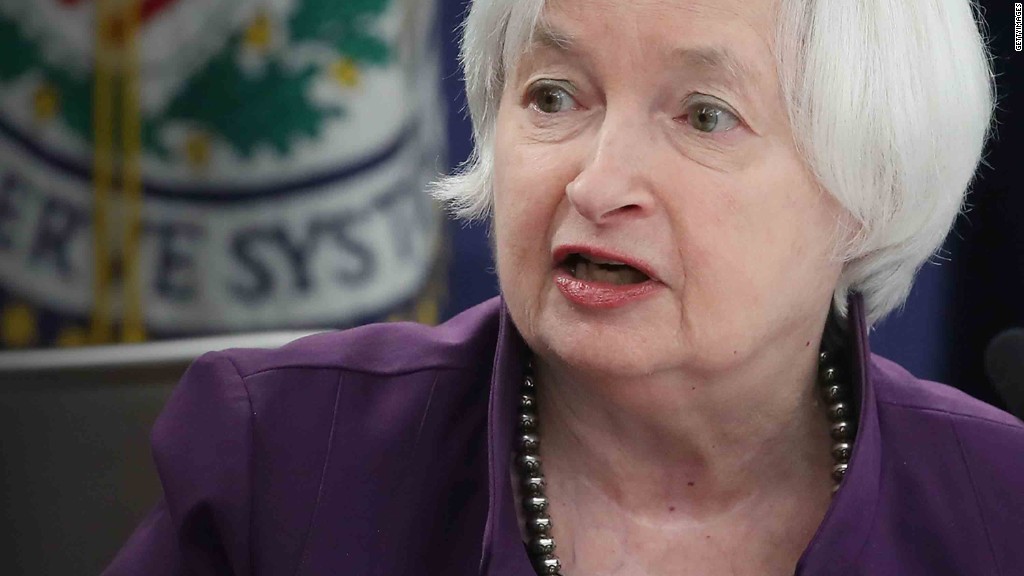 Janet Yellen has a new job.
After she leaves the Federal Reserve on Saturday, Yellen will join the Brookings Institution as a distinguished fellow in residence with the economic studies program.
Her first day at the office is Monday. And she already knows one of her new coworkers: Ben Bernanke, who preceded her as Fed chairman and joined the think tank in 2014.
"I congratulate Janet on her outstanding public service and look forward to being her colleague at the Brookings Institution," he said in a tweet.
The title of distinguished fellow in residence at Brookings honors experts with distinguished records in academia or public service. The economic studies program develops ideas to help spur economic growth and opportunity in the United States.
Related: Jerome Powell will take over at the Fed this weekend
Yellen said in a statement that she's "delighted" and looks forward to studying the labor market and weighing in on public policy debates.
"I'm proud to welcome her to the Brookings community," said Brookings President John Allen.
Three former Fed vice chairs are senior fellows at Brookings: Alice Rivlin, Donald Kohn and Alan Blinder.
Jerome Powell, appointed by President Trump, takes over as Fed chairman on Saturday.