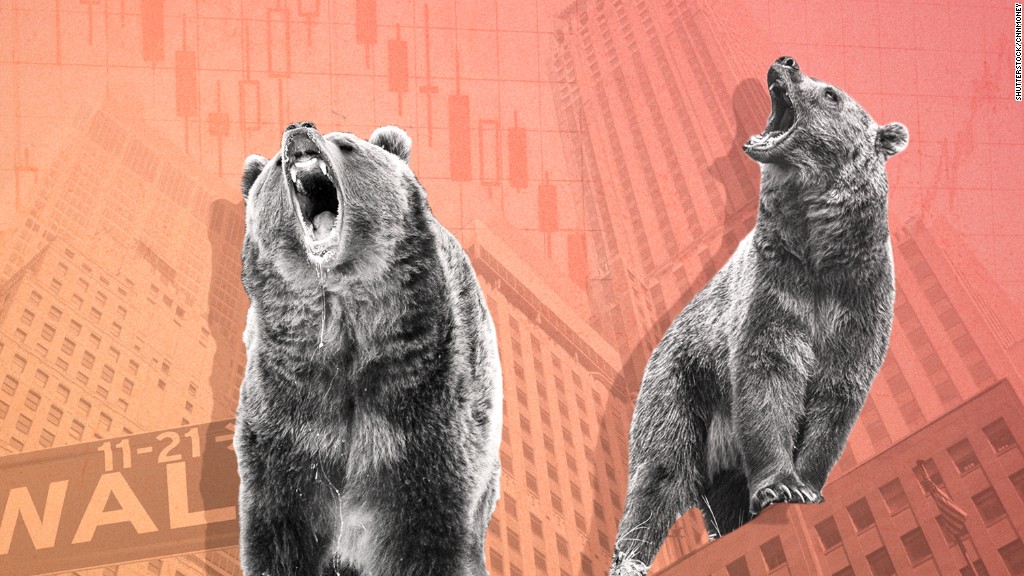 Apple's week went from bad to worse.
The company's stock fell more than 4% on Friday. Apple released strong earnings results on Thursday but failed to fully dispel lingering concerns about iPhone demand.
The decline, which came amid a broader market sell-off, pushed Apple into correction territory. That means the stock was down more than 10% from its most recent high, which was reached last month.
Apple (AAPL) posted record sales of $88 billion for the final three months of 2017 fueled in part by the higher price tag of the iPhone X, which went on sale during the quarter.
However, the total number of iPhones sold during the quarter declined 1% from the same period a year earlier. Worse still: Apple expects sales for the upcoming quarter to be between $60 billion and $62 billion, well below Wall Street estimates.
The weaker sales forecast and slight dip in iPhones sold fuel lingering investor concerns about demand for Apple's current iPhone lineup, including the $999 iPhone X model and the more affordable iPhone 8 and 8 Plus.
"From our perspective, the quarter was a mixed bag," Sherri Scribner, an analyst with Duetsche Bank, wrote in an investor note after the earnings results were released Thursday.
Related: How will Apple create its media empire?
The questionable iPhone demand was offset to some extent by a surge in the average price of each iPhone sold, as well as Apple's plans to return cash to shareholders as a result of the tax bill signed into law late last year.
"The quarter had enough of both positives and negatives to keep the bulls and bears firmly in their own camps for now," Scribner wrote.
Daniel Ives, an analyst with GBH Insights, now expects Apple to ship between 235 million to 240 million iPhones in the 2018 fiscal year, down from 255 million previously. But Ives says the higher price tags, tax repatriation and product launches later in the year could help make up for that.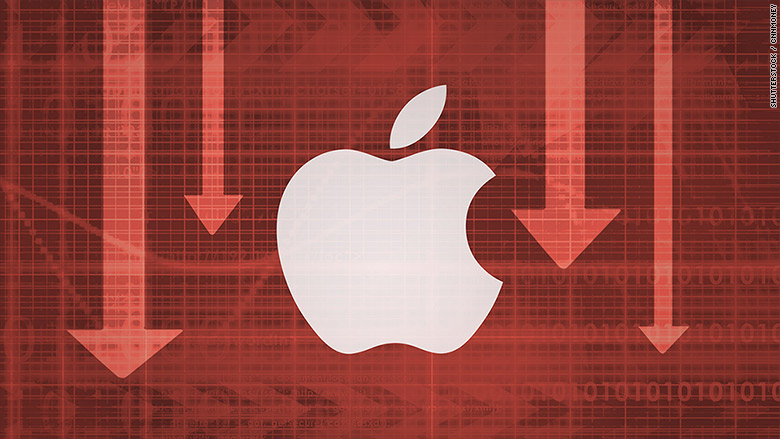 "This is a hand holding period starting with tonight's call," Ives wrote in an investor note Thursday night. "We believe near term turbulence does not change our long term bullish thesis on Apple."
The stock slipped in the days before the earnings release as multiple news outlets reported Apple was cutting production for the iPhone X by half for the first three months of 2018.
Apple investors had previously thought the vastly redesigned iPhone X would help drive a "super cycle" of customers upgrading their smartphones.
Apple had gone several years without making a major change to the iPhone's look and feel before releasing the tenth anniversary edition iPhone X. The phone features a full bleed screen and offers the option to unlock the device by scanning your face.
But the iPhone X was a risky bet for Apple. It was Apple's most expensive iPhone to date and didn't go on sale until more than a month after the more affordable 8 and 8 Plus devices.
"Apple stumbled in it's most recent effort to expand the iPhone product line with 2 new models in 2017," Gene Munster, an Apple analyst and managing partner at Loup Ventures, wrote in a note Thursday.
Munster attributed the weaker iPhone sales in the holiday quarter in part to "the more complex buying decision between iPhone 8 and iPhone X."