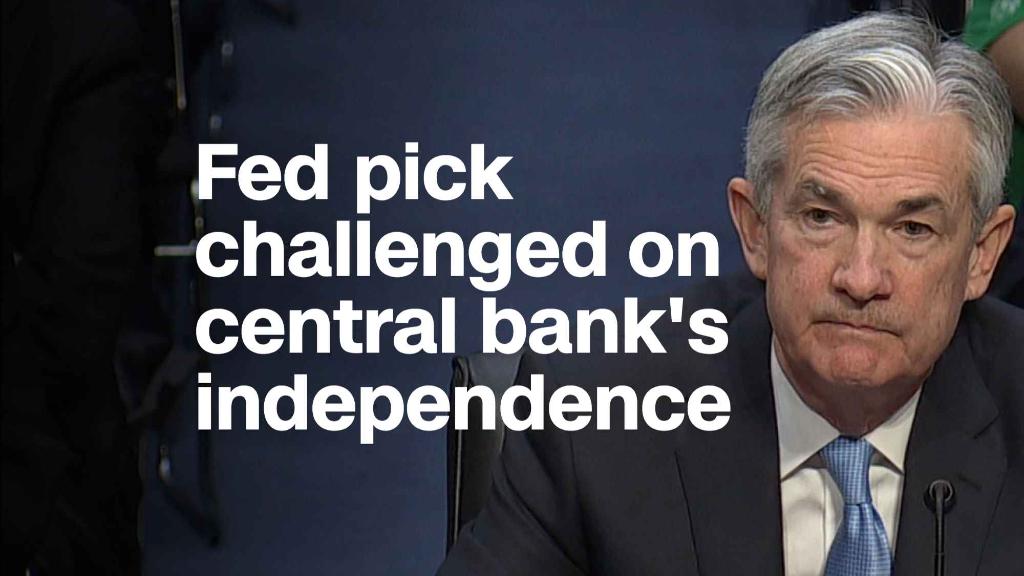 Jerome Powell, the new chairman of the Federal Reserve, will make his first appearance on Capitol Hill later this month.
Powell will deliver the Fed's twice-a-year monetary policy report to Congress and discuss the state of the U.S. economy. He's scheduled to appear before the House Financial Services Committee on February 28 and the Senate Banking Committee on March 1.
Powell, who was sworn in on Monday as the 16th chairman of the Fed, is inheriting a healthier economy than his predecessor, Janet Yellen, did four years ago. Economic growth is solid. Hiring is healthy. And unemployment is at a 17-year low.
Related: Jerome Powell's big test: Raise rates and avoid a recession
Lawmakers are likely to press Powell on his plans to steer the economy as signs of inflation are just beginning to appear and American wages are finally growing. Fears about rising inflation helped spark a global market sell-off earlier this week.
Powell has lauded the central bank's patient approach, led by Yellen, in gradually raising interest rates and slowly unwinding the $4.5 trillion balance sheet that the Fed amassed to support the economy after the crash.
The Fed has penciled in three rate hikes this year, and two more in 2019. But investors now worry the Fed could raise rates faster than expected because of inflation fears.